Patagonia vows to sue Trump administration over National Monument orders, tells customers 'The President Stole Your Land'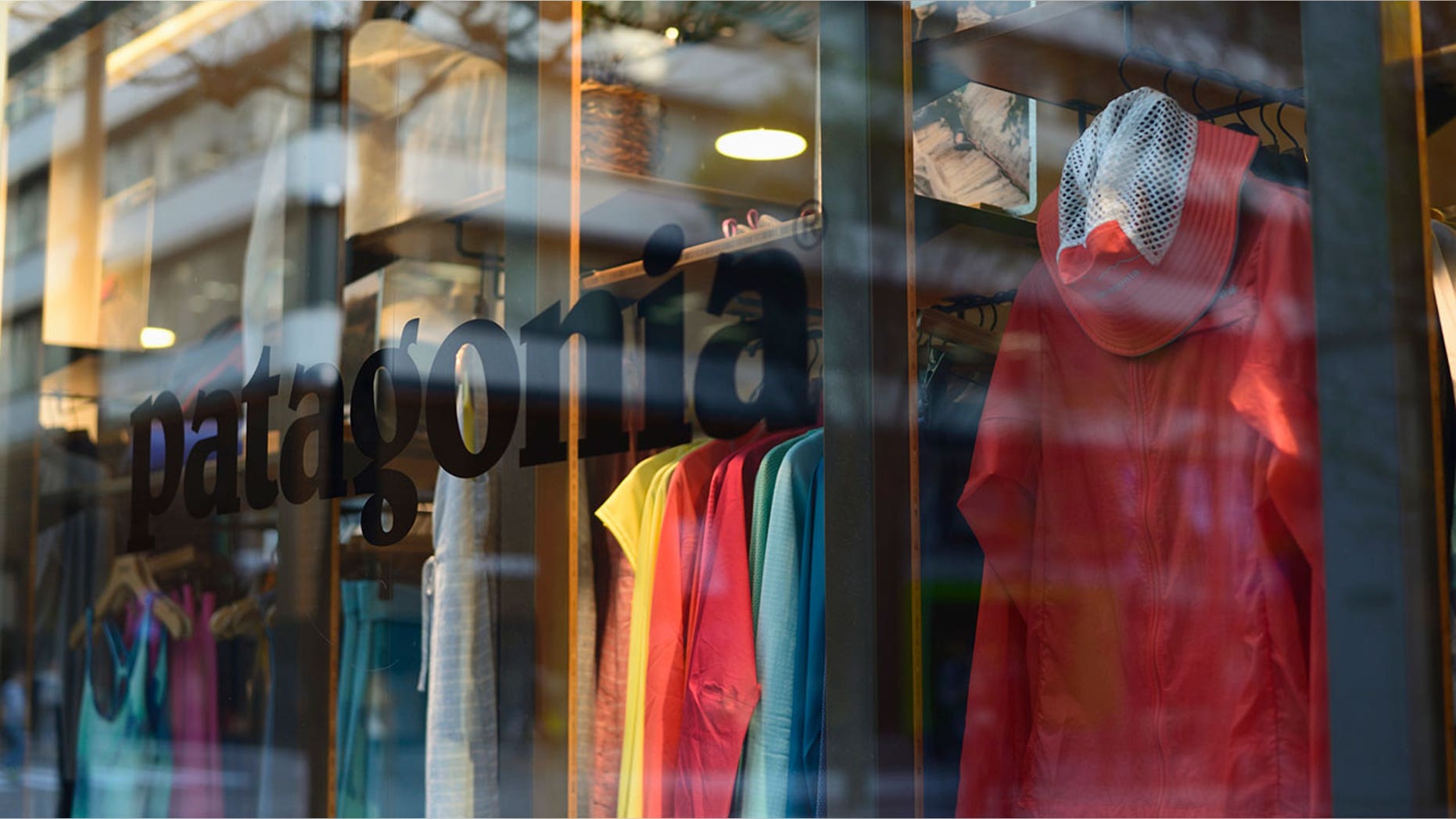 The Patagonia clothing company is less than thrilled with President Trump's plans for Utah's national monuments and it's making those feelings abundantly clear to all of its online visitors.
"The President Stole Your Land," reads a message currently plastered across the retailer's website in large white lettering.
"In an illegal move, the president just reduced the size of Bears Ears and Grand Staircase-Escalante National Monuments," adds Patagonia, in a smaller message posted just underneath. "This is the largest elimination of protected land in American history."
NINE-YEAR-OLD COMPLETES 'TRIPLE CROWN' OF THRU-HIKING, SAYS FEET ARE 'HAPPY TO BE DONE' 
The "illegal move" that Patagonia is referring to is President Trump's decision to move forward with two executive orders that would significantly reduce the sizes of Bears Ears and Grand Staircase-Escalante National Monuments in Utah, by just under half and 85 percent, respectively.
In response, Rose Marcario, the CEO of Patagonia, has stated that the company plans to sue the Trump administration.
"We've fought to protect these places since we were founded and now we'll continue that fight in the courts," said Marcario in a statement.
Patagonia is also vowing to support the growing number of Native American coalitions and environmental groups who are planning to challenge the orders in court.
Trump signed both executive orders on Monday, effectively giving control over large swaths of previously protected land to the state, and reversing the decisions of predecessors Barack Obama and Bill Clinton in the process.
"Some people think that the natural resources of Utah should be controlled by a small handful of very distant bureaucrats located in Washington," said Trump, who signed the executive orders on Monday, to a crowd at Utah's State Capitol building. "And guess what? They're wrong."
PENNSYLVANIA MAN TAKES DOWN 600-POUND BEAR
In the wake of Trump's orders, a coalition of environmental and conservation groups began filing what's expected to be the first of many lawsuits against the order, arguing that Trump's decision is not in the best interest of locals or the land. The Navajo Nation, whose land consists partly of territory in Utah, has also vowed to defend Bears Ears.
"The reduction in the size of the monument leaves us no choice but to litigate this decision," said Navajo Nation President Russell Begaye on Monday, NPR reported.
The tribe is currently one of five in a joint lawsuit filed late on Monday, the others of which include the Hopi, Ute Mountain, Ute Indian and Pueblo of Zuni, The Salt Lake City Tribune added.
Patagonia, meanwhile, is urging its customers to tweet their disapproval of the president's actions.
"Tell the Administration that they don't have the authority to take these lands away from you," writes Patagonia on its "Take Action" page.
"Removing protections for these wild places to open them up for development will not make us energy independent, and history shows that when states control these lands, they are sold to the highest bidder. This is not a chance we are willing to take," the site adds.
FOLLOW US ON FACEBOOK FOR MORE FOX LIFESTYLE NEWS
Following Monday's executive orders, Patagonia's fellow recreational retailer REI announced a similar social media campaign, encouraging its website visitors to share a message reading "We [love] our public lands" in protest of the decision.
A representative for Patagonia was not immediately available to comment.
The Associated Press contributed to this report.