North Carolina town to approve alligator hunting over 40 years after it was banned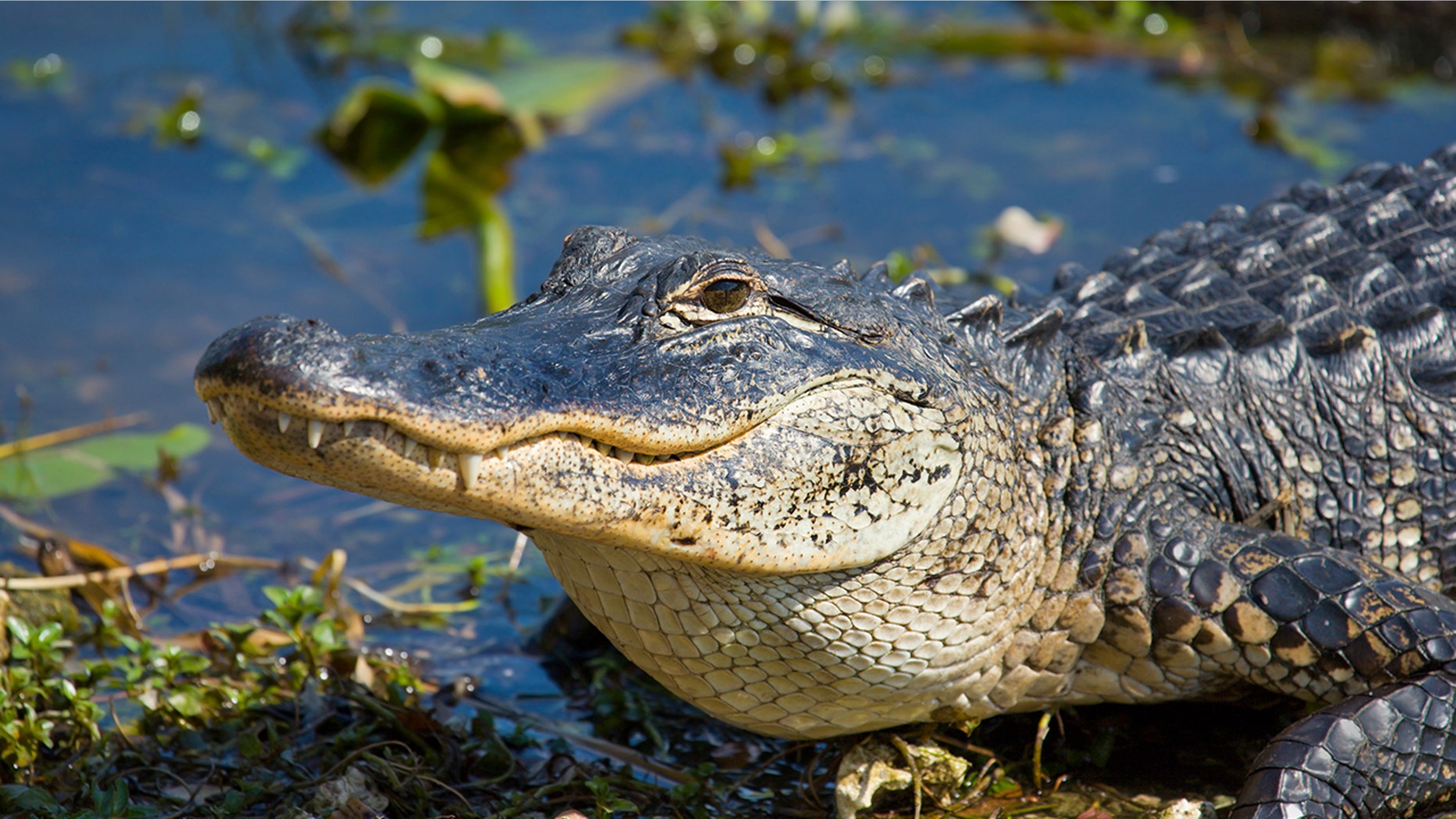 A small community in North Carolina will allow alligator hunting for the first time in over 40 years.
Lake Waccamaw is moving forward with plans to permit a limited hunting season of the large reptiles after the North Carolina Wildlife Resource Commission made it legal last month.
The town board, which voted unanimously to move forward with its application, believes this new recreational activity could help boost tourism to the area, as well as help the local economy, the Charlotte Observer reports.
SKYWEST FLIGHT ATTENDANT ACCUSING PILOT OF DRUGGING AND RAPING HER DURING LAYOVER
State officials will work with the town to determine how many alligators live there and what areas the hunting will take place, according to the Observer. While gators aren't typically found in the lake, they often hang out in the surrounding canals, WWAY TV reports.
Pending approval, the hunting season would take place from September 1 through October 1. Hunters would only participate with a permit, which would be issued on a lottery system and be good for one alligator kill each.
Alligator hunting was first outlawed in the state in 1973 after Congress passed the Endangered Species Act. Alligators were removed from the endangered species list in 1987 but hunting them remained illegal until now, the Raleigh News & Observer reports.
Lake Waccamaw is the only town that's shown interest in authorizing alligator hunting so far, according to the Observer. Bellville voted to oppose the hunting season within city limits.
"Alligators were almost hunted to extinction, and now they're back," Belville Mayor Mike Allen told the Jacksonville Daily News. "I'm glad to see that, so we want to make sure that preservation continues within our town limits."
FOLLOW US ON FACEBOOK FOR MORE FOX LIFESTYLE NEWS
Female alligators are around nine feet long, while males can reach 12 to 13 feet and weigh 500 pounds or more, according to the North Carolina Wildlife Resources Commission. While often given a bad reputation, the Wildlife Resources Commission notes that they rarely pose a threat to humans and are not an immediate cause for alarm.