North Carolina county issues alligator hunting licenses for first time in 45 years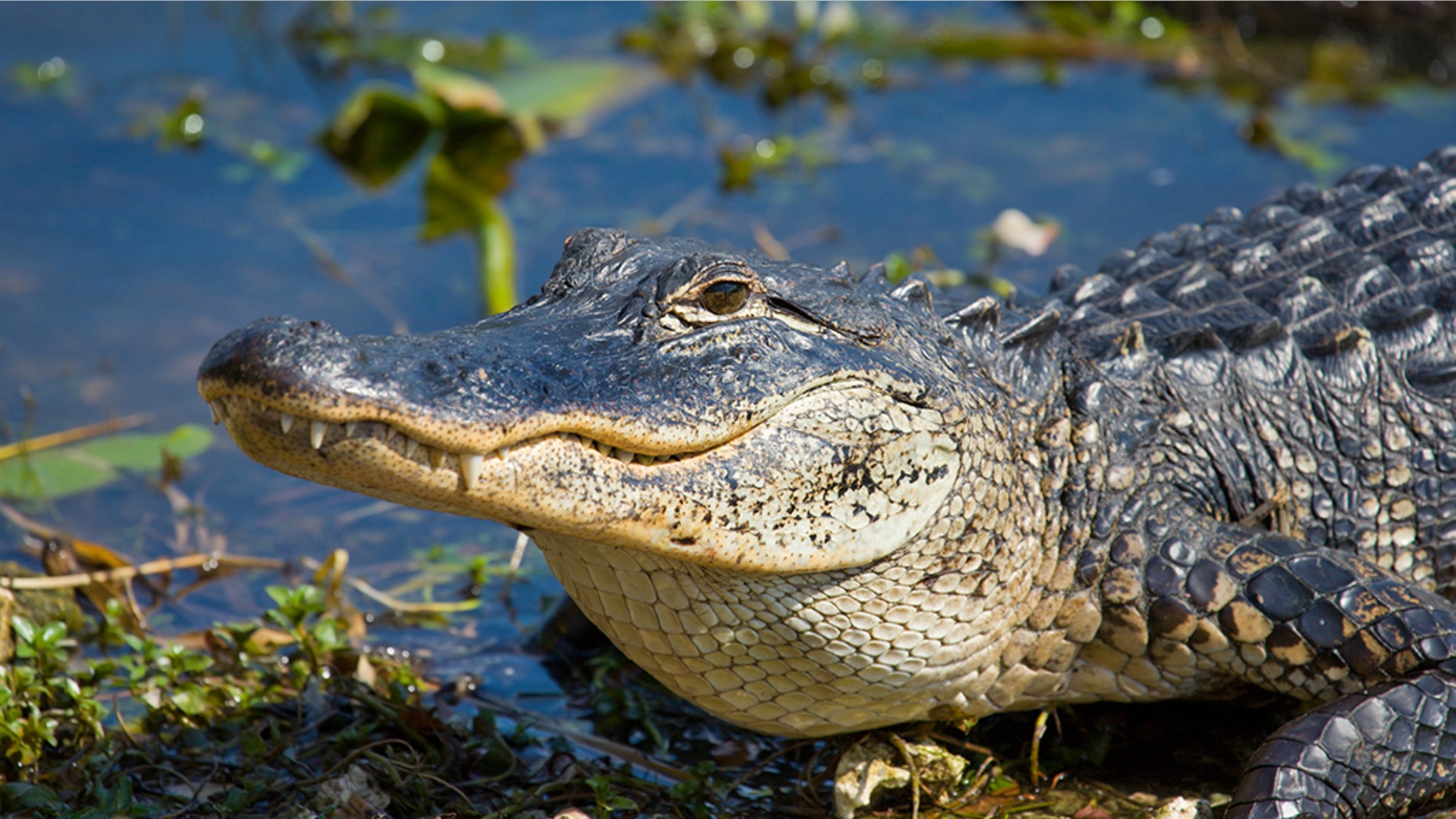 A North Carolina county is issuing licenses for alligator hunting for the first time in 45 years in response to an overpopulation problem.
The Wildlife Resources Commission will reportedly be awarding licenses to 20 hunters in Hyde County, on the state's northeast coast. The randomly-chosen permits will allow the use of anything from hand-held ropes to bow and arrows to hunt for alligators between September 1 and October 1.
NORTH CAROLINA TOWN TO APPROVE ALLIGATOR HUNTING OVER 40 YEARS AFTER IT WAS BANNED
The state has not allowed alligator hunting since 1973, but officials said an increase in calls from citizens needing assistance with alligators has forced the county to reconsider.
"It is pretty obvious to anyone that lives and works here that the alligator… interactions are on the rise," Assistant County Manager Kris Noble said, via The Wall Street Journal.
The 20 hunters will be pointed towards three areas where "frequent alligator conflicts" happen, CBS Local reported.
According to the News Observer, over 750 hunters have already applied for the $250 month-long licenses, which will be chosen by computer this month.
FOLLOW US ON FACEBOOK FOR MORE FOX LIFESTYLE NEWS
Educational educator Jamie Moore told the Associated Press that while he does not disagree with hunting alligators, he is concerned hunters will take large males as trophies, which could cause environmental issues related to breeding.
Currently in Hyde County, no one has been fatally attacked by alligators.