Man captures giant 1,000-pound alligator on Florida's Lake Okeechobee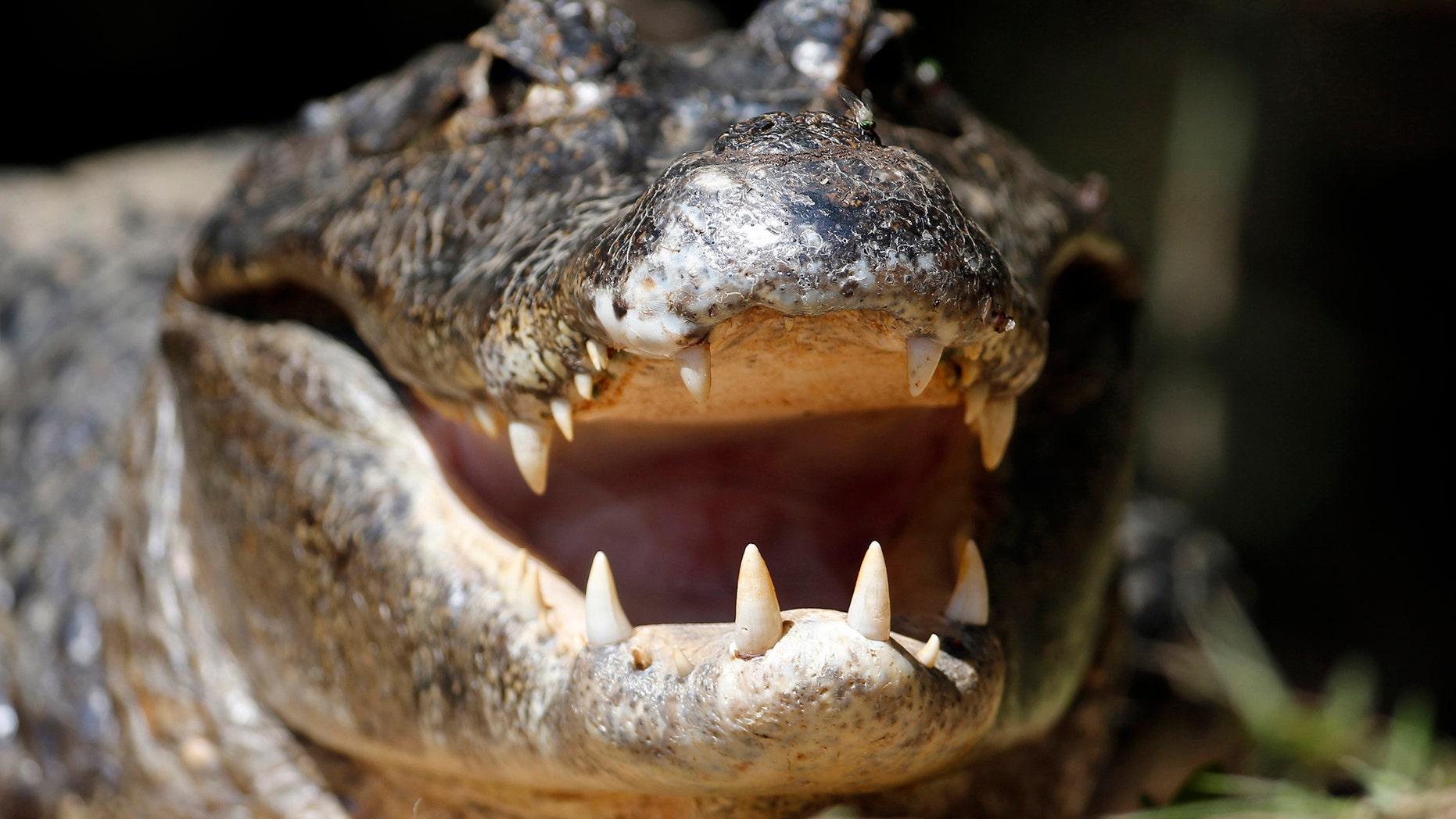 An airline pilot and two friends captured an alligator nearly 12-feet (3.6-meters) long on Florida's Lake Okeechobee.
12-FOOT ALLIGATOR CAUGHT FIRST DAY OF HUNTING SEASON
Jim Howard of Cooper City tells WPLG he spotted the gator just before sunset on Aug. 16. He lured the gator with bait and used a multi-pronged grappling hook to pull it close. A friend and his son soon joined him on the boat and pulled the alligator in close before using a bang stick to shoot it in the skull.
He says it took an hour and a half to haul in the 1,000-pound gator.
FOLLOW US ON FACEBOOK FOR MORE FOX LIFESTYLE NEWS
Cooper had a permit from the Florida Fish and Wildlife Conservation Commission, which has allowed alligator hunting since 1988.
He plans to have purses and wallets made from the skin and keep the skull.