Hunter attacked by black bear captures terrifying incident on video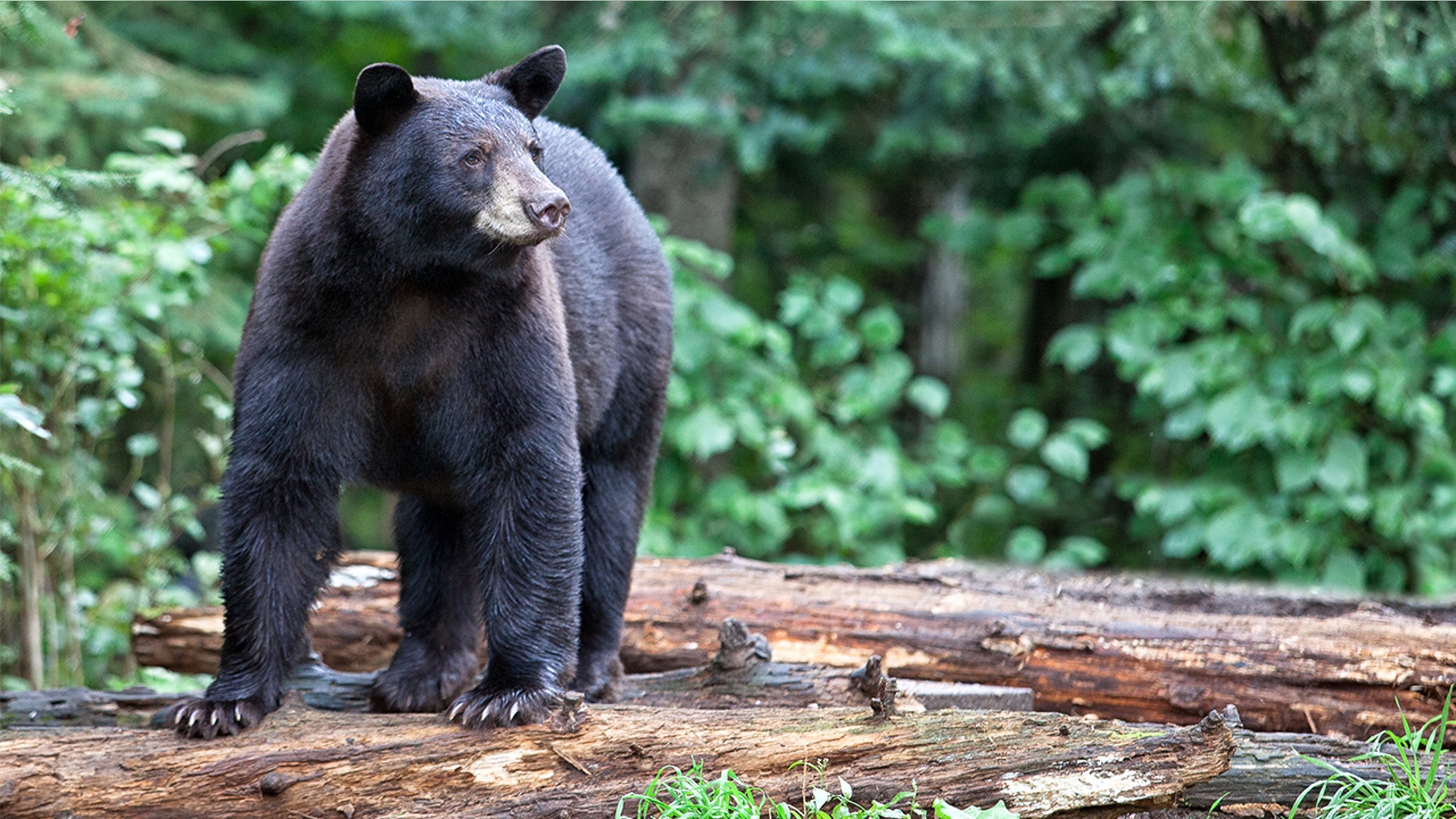 Richard Wesley has an unbelievable story to tell, but at least he's got proof.
Wesley, a hunter in Ontario, Canada, walked away after getting attacked by a black bear, and even managed to capture the incident on video, TMZ reports.
The video shows the black bear just seconds before it started charging at Wesley. In it, the bear can be seen walking slowly toward the hunter before charging and knocking the camera out of his hand.
ZIMBABWE ELEPHANT CRUSHES TROPHY HUNTER, KILLING HIM
After a few seconds, Wesley picks up the camera and sprints off, shaken by the attack.
Wesley posted the video to his YouTube account Monday. In the caption, he commented on his confrontation with the bear.
"I am so happy after this confrontation with a black bear during our spring hunt. No wounds except a bruised elbow and ego where the bear threw me down. Genuinely happy that this was a non-fatal or tragic outcome. Proving that the black bear is a wild and unpredictable animal. Again so happy with the outcome."
The video already has nearly 1.5 million views. It has also garnered over a thousand comments ranging from supportive to disbelieving. Some of them even place the blame on Wesley, arguing that it was he who startled the bear, causing the attack.
FOLLOW US ON FACEBOOK FOR MORE FOX LIFESTYLE NEWS
YouTube user Eden Clasher wrote, "You spooked the bear and didnt make yourself known earlier."
Others joked about the situation. Bandwagon Fan commented, "I think the noise actually pissed the bear off, lol the bear was just chilling until he started making noises. The bear just texted me and said, 'Man I went for a walk after an argument with the wife and this idiot starts grunting at me and I just lost it at that point.'"