'Harvey the Hurricane Hawk' released back into the wild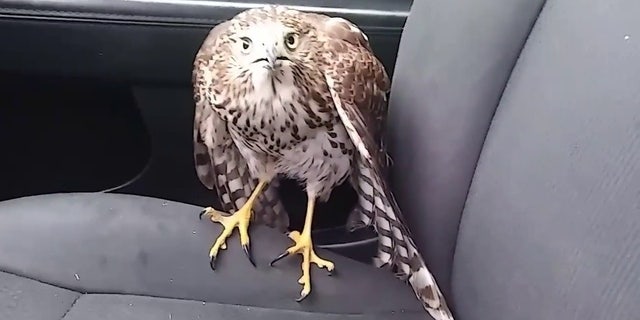 NEWYou can now listen to Fox News articles!
Harvey the Hurricane Hawk is back in the skies over North Texas.
The bird became famous after taking refuge in a Houston man's taxi during Hurricane Harvey refusing to leave. She was featured in a series of YouTube videos and became an instant viral sensation.
The taxi driver took care of Harvey until she could be turned over to the Texas Wildlife Rehabilitation Coalition.
The Houston-based animal care facility then took Harvey to the Blackland Prairie Raptor Center in Lucas for rehabilitation.
"Cooper hawks eat songbirds and other types of birds," said Jess Glotzbach of the Raptor Center. "And with all the flooding down [in Houston], the food source wasn't like what they wanted it to be. So they said, 'Let's release it in Dallas, where we know everything is fine.'"
Harvey was released Wednesday afternoon in the parking lot of Oak Point Amphitheater in Plano.
Click for more from Fox4News.com.