Florida fishermen catch 800-pound marlin, reel in $450G tournament prize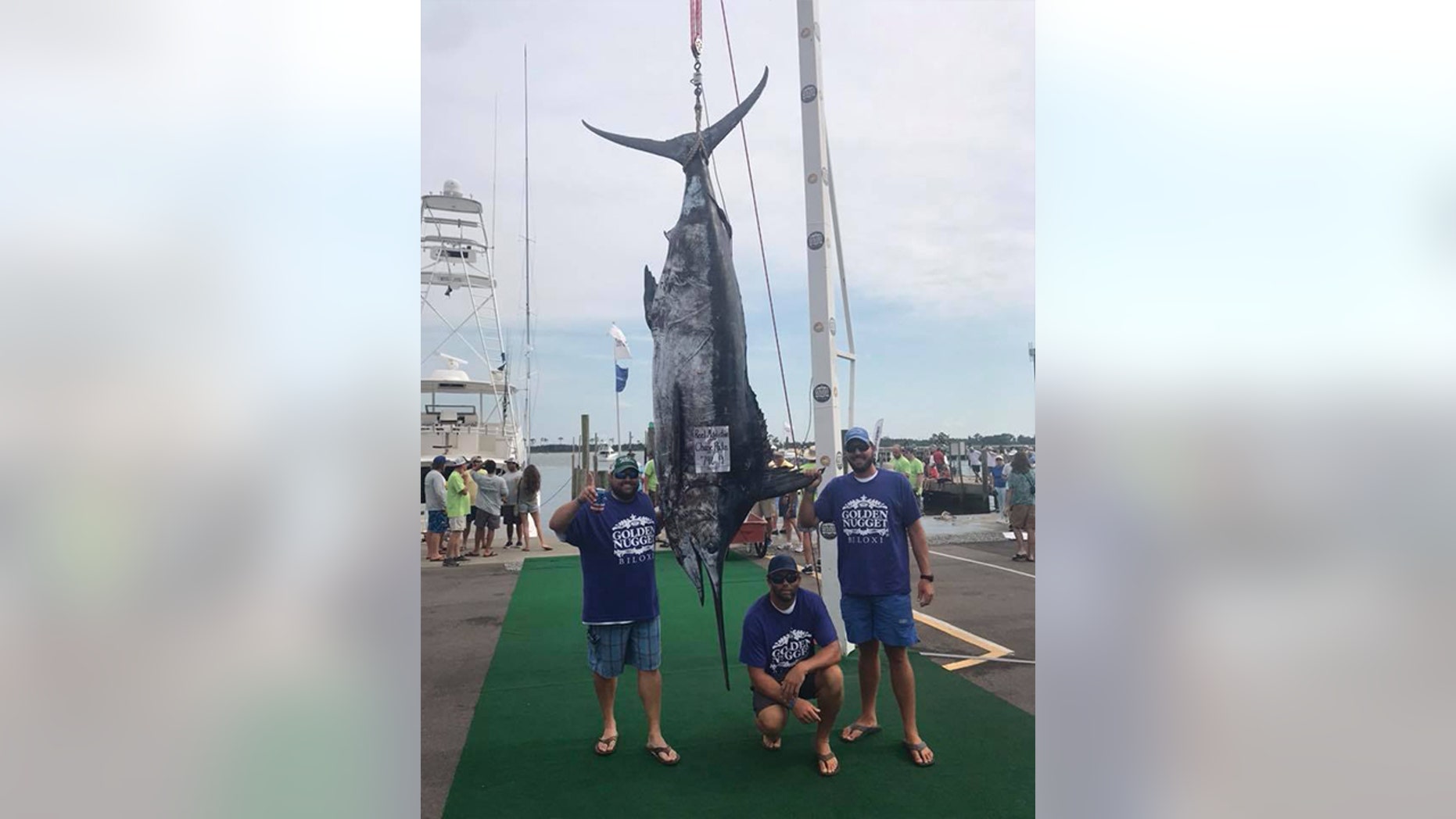 One lucky Florida fishing team is celebrating after catching a nearly 800-pound blue marlin and taking home $450,705 in winnings — the largest prize awarded in the 22-year history of a major fishing tournament in the Gulf of Mexico.
On June 9, Reel Addiction of Pensacola nabbed the top prize at the three-day Gulf Coast Billfish Classic hosted in Biloxi, Miss., with the 796-pound marlin, just hours before the competition was set to draw to a close.
Catching the fish 170 miles offshore, Reel Addiction team member Chase Pate told the Pensacola News Journal it took the all five crew members hanging onto the massive creature with "everything we had" to secure their prize.
TEXAS MAN'S 28-POUND 'MONSTER' BIGMOUTH BUFFALO CATCH COULD BREAK STATE RECORD
"It wasn't a big explosion, the bait was under the water so we never saw it," Pate said of the initial bite. "It wasn't until we got close and [teammate] Zac Taylor got it on the wire that we really could see it good and could grasp how big of a fish it was."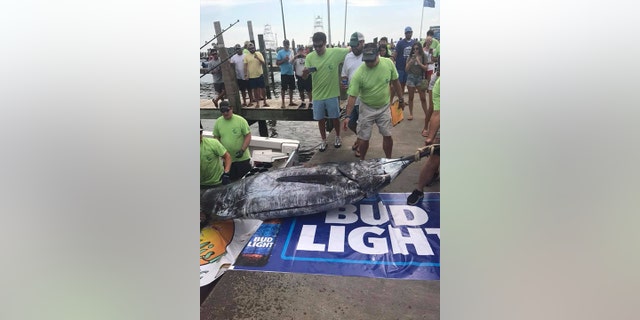 "I could only reel to a certain point, and then Zac, the mate, had to grab the last 30 feet of line to pull it in. So once he did that, it was literally hand-to-hand combat with that thing."
After stabbing the fish with a gaff, the marlin immediately retaliated, too.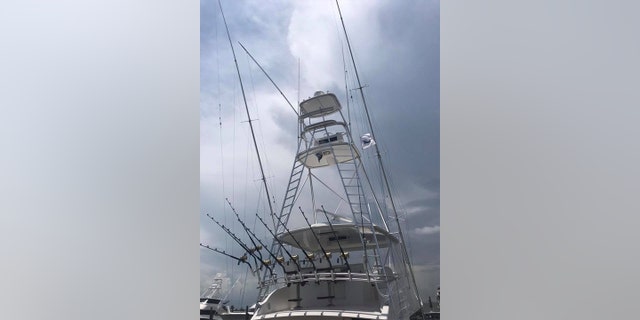 "The fish went absolutely crazy when we got the gaff in there. It had been 30 minutes and it never jumped until that point, so it had a lot of energy" Pate recalled. "It was 10 minutes of five grown men hanging onto this thing. Everything we had."
Roughly 47 minutes after the marlin first bit, the prize was hauled on board, and the team rushed to make it back safely in time to qualify for the competition, where were soon declared the victors.
WASHINGTON MAN CATCHES NEARLY 7-FOOT HALIBUT: 'IT WAS BIGGER THAN A FOLDING TABLE'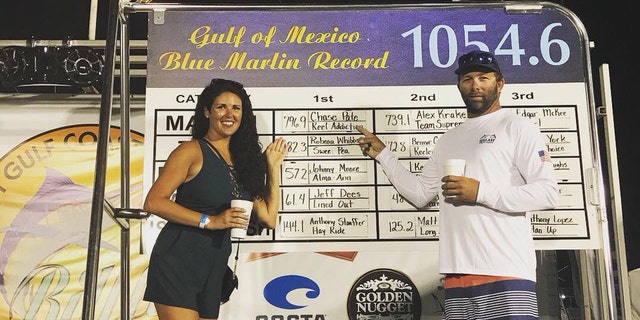 "Out of the 117 boats in the tournament, I mean, only half of them really have a chance at winning. The best anglers and fishermen in the Gulf of Mexico were there this weekend," Pate said of the big win.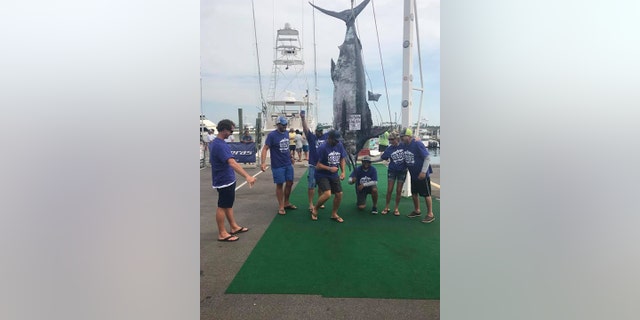 "I've been around the tournament circuit for awhile, but it's definitely one of the biggest [catches]," said Reel Addiction's Megan Hausman, the fiancé of Reel Addiction Team Captain Scooter Porto and social media manager for the team, told Fox News.
Likewise, Billfish Classic organizer Robbie Carter told the News Journal that it was sweet to see Reel Addiction and owner Rocky Jones earn the top prize.
"They've been fishing with us for over a decade, I want to say they've been in this tournament for about 15 years," Carter said of the longtime participants. "It's just awesome 'cause they've been such big supporters of us and they finally brought it home."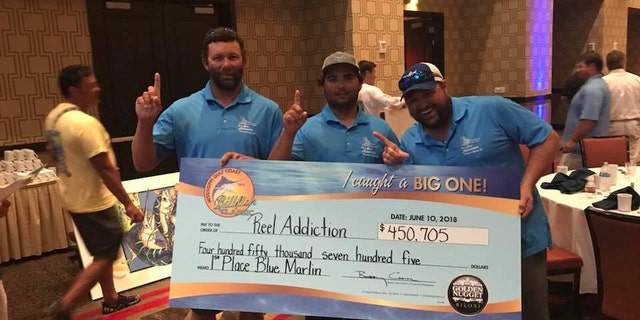 FOLLOW US ON FACEBOOK FOR MORE FOX LIFESTYLE NEWS
Fans on Facebook were similarly supportive.
"That is one gorgeous Marlin," one exclaimed of the impressive catch.
"Well done boys," another agreed.
Second place went to a 17-year-old from Alabama who nabbed a 739-pound marlin, the News Journal reports.