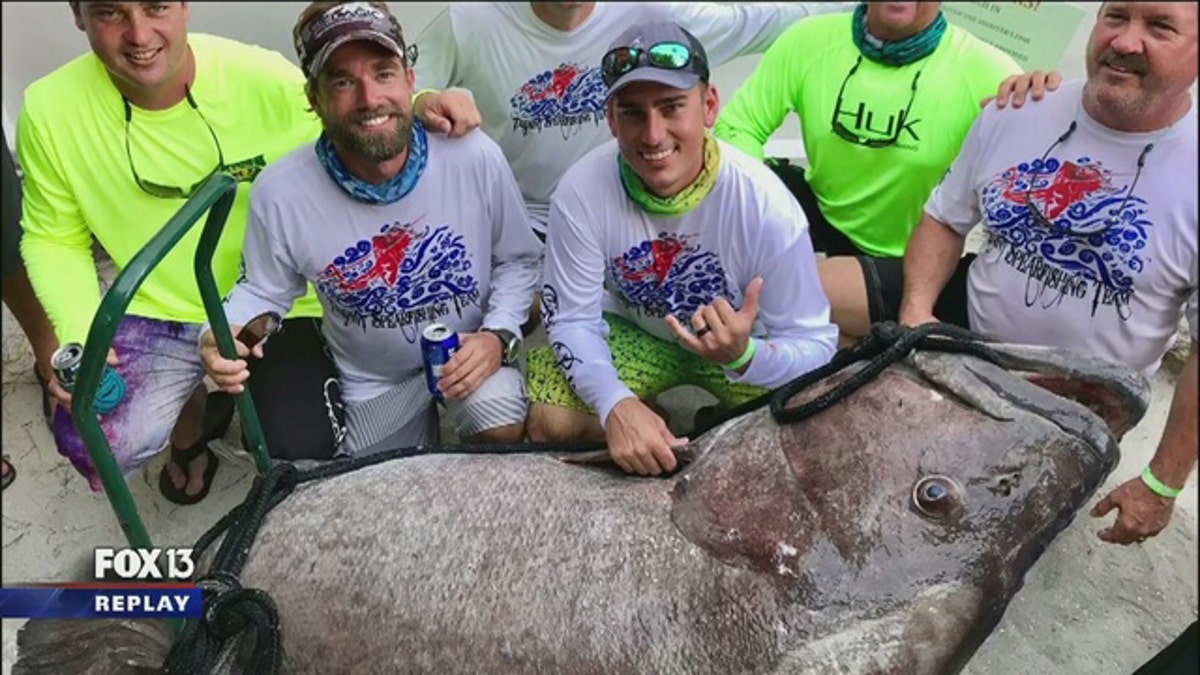 ST. PETERSBURG, Fla. – A local firefighter may have made the biggest catch in his lifetime.
Over the weekend, James Taylor, a Bradenton firefighter, caught a 409-pound Warsaw grouper off the coast of St. Pete Beach. He caught it after spearfishing 250 feet deep into the water during the "St. Pete Open" competition.
His wife, Michelle Taylor, shared video of the massive grouper on her Facebook page. You can hear the DJ offering some background as five men tried to haul it on stage, saying this is all for "bragging rights."
 
"It's about 200 pounds," said the DJ. "Come on! Lift it up!"
Michelle described her husband as a "hardworking guy, firefighter, dock master at a marina, experienced diver and spearfisherman, and about to be a dad."
The fish has since been filleted and they plan to feed it to family and friends, she said. The family is applying to the International Underwater Spearfishing Association to determine if the catch is a world record. They also plan to apply for the Guiness Book of World Record.
"James is still on cloud nine," Michelle said.