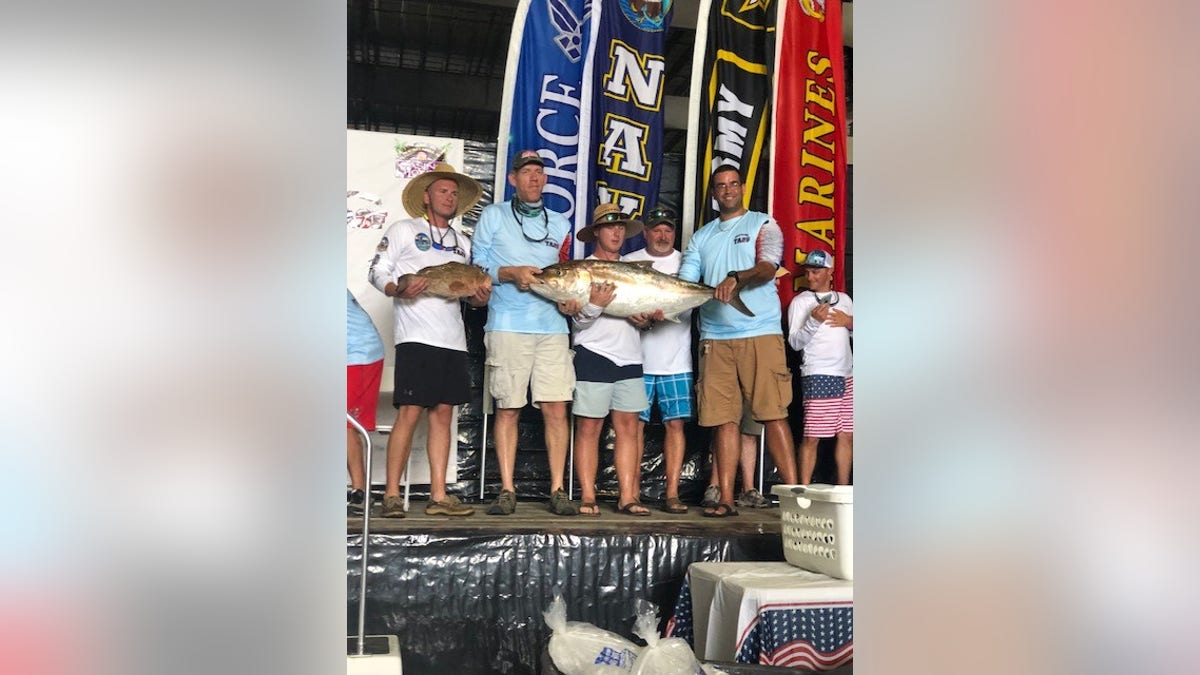 Music, golf and fish – lots and lots of fish. That's how Steve and Jamie Lloyd, founders of Naples Take a Soldier Fishing, ended their 11th annual three-day event that brought nearly 150 soldiers together in Florida.
"It was great," Jamie Lloyd said in an interview with Fox News.
And because of Hurricane Irma last year, this time around, the event was bigger than ever.
"We have to cancel because of Hurricane Irma last year, so we had a surplus of funds," she said. "So we spent it on another night for the soldiers."
MAINE FISHERMAN CATCHES RARE 'GHOST LOBSTER'
The pair said around 145 to 150 soldiers participated in the weekend fishing event — about ten more than they usually have.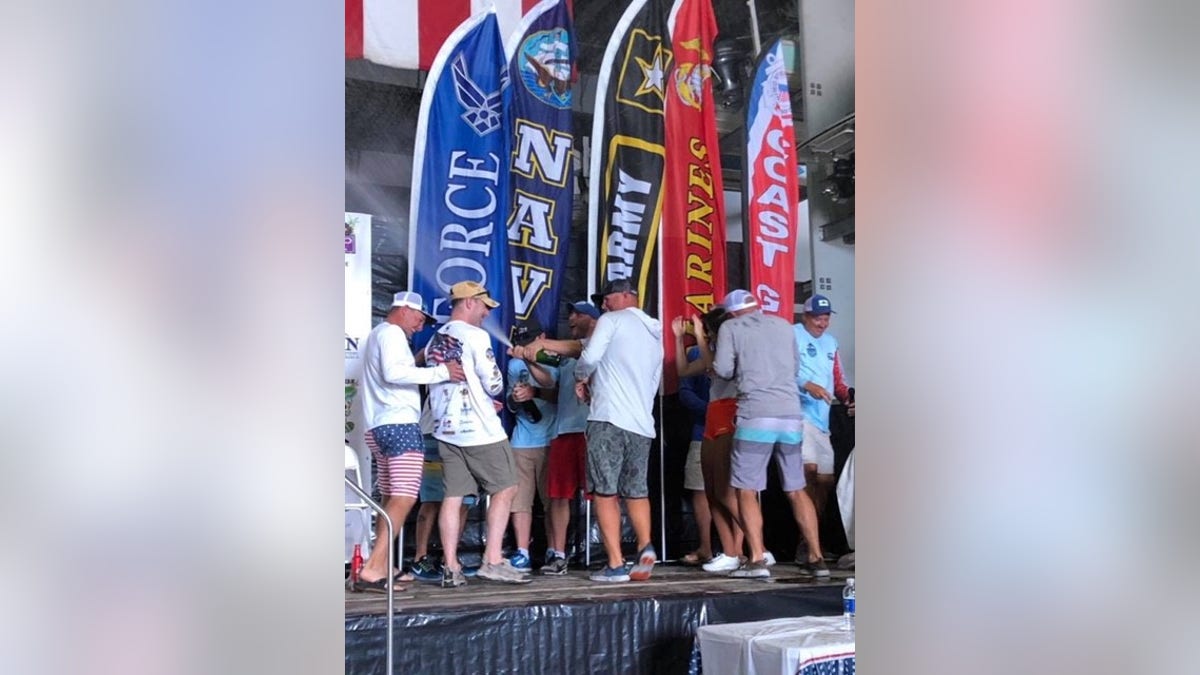 "We like to keep it around 140, just for logistics and coordinating with the boats. Any bigger and it could take away from what the soldiers are able to do while they're here," Jamie said.
While they're in Naples, Jamie said the soldiers are treated to free hotel stays, a Thursday night dinner, free golf on Friday and then a fishing tournament all Saturday morning – along with breakfast, lunch and dinner all donated from restaurants in the area.
"We want them to feel like rock stars," Jamie said. "Because in the eyes of people that don't understand what they do, they really are rock stars.
"Look at where we live, we live in paradise. Look at what they do," she added.
DELAWARE FISHERMAN SETS STATE RECORD WITH 79-POUND COBIA, OFFICIALS CONFIRM
Though Jamie said this year there were no record-breaking catches at this year's tournament, the teams had a good time fishing for snook and red fish.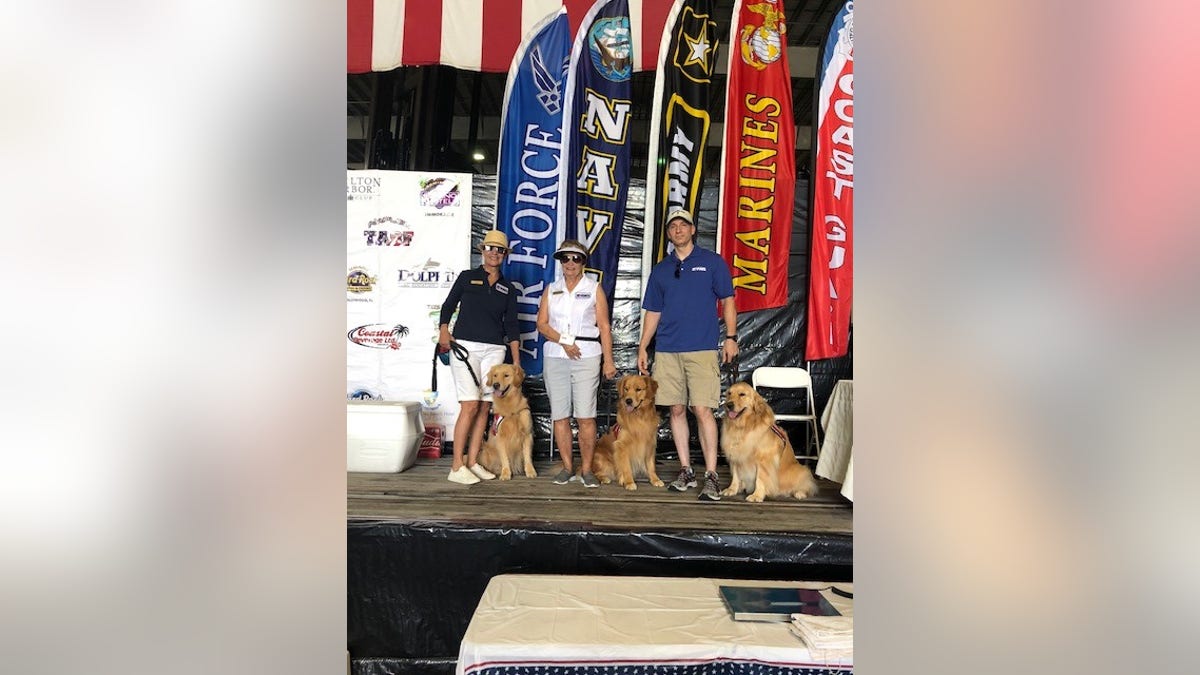 "The two teams that came in first — they had the exact same size snook and the exact same size red fish," she said, before revealing team that caught a catfish was the only record-breaker.
The soldiers don't win anything monetarily, but Jamie said they get to walk away with bragging rights.
"We have a local place that donates some trophies for the winning team, too," she said.
Jamie and her husband came up with the Take a Soldier Fishing idea 11 years ago, after hearing that another organization was taking military members out fishing in Tampa.
"We thought, 'Why Tampa? We have the best fishing in Naples. We should be bringing soldiers here,'" Jamie said.
Thus started the Naples Take a Soldier Fishing venture, which focuses on mainly active-duty military — though retired and wounded veterans are still allowed to participate.
"When we first started, it was just a day thing. A barbecue and some fishing," Jamie said. "We only had 35 soldiers."
"And then each year we just did a little bit more, and it got a little bigger," she continued. "It spread just kind of like wildfire. People heard about it and wanted to help out."
FOLLOW US ON FACEBOOK FOR MORE FOX LIFESTYLE NEWS
Now the couple says they work hard all year to fund the outing, raising money with fundraisers and getting local businesses to sponsor.
"They leave their families so we don't have to."
"Hamilton Harbor Yacht Club donates their staff and entire area just for the soldiers for the day," Jamie said.
And Steve and Jamie see no stopping in their future.
"They leave their families so we don't have to," she said. "We need to show them why they're so important."