Fisherman hooks 11-foot endangered sawfish off Florida pier, releases it back into ocean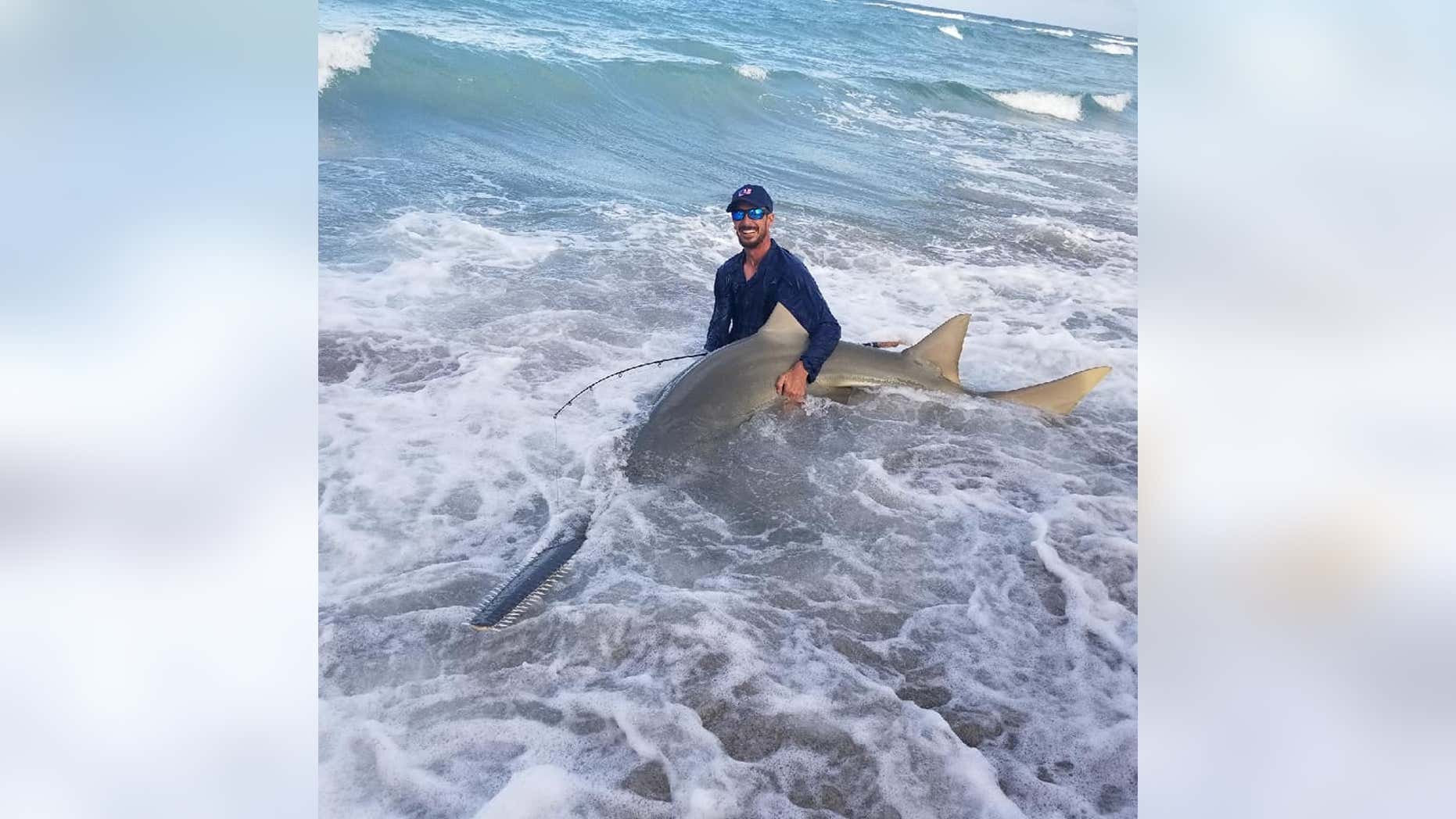 A fisherman in Florida was just as surprised as anyone after he hooked an 11-foot-long sawfish while angling off a pier in Palm Beach.
Andrew Dereniuk was out fishing on the Juno Beach Pier in on July 31 when he snagged something big, though he didn't know what it was, according to Palm Beach Post.
MASSIVE 12-FOOT TIGER SHARK CAUGHT OFF THE COAST OF TEXAS
"It took 45 minutes to get it to the beach when we finally saw that it was a 'saw[fish]," he said.
Sawfish, also known as carpenter sharks, have become more rare in recent years, with all five species of Pristidae being listed as either endangered or critically endangered by the International Union for Conservation of Nature.
Once he realized he had reeled in an endangered species, Dereniuk set out to remove the hook and release it back into the sea, CBS 12 reported.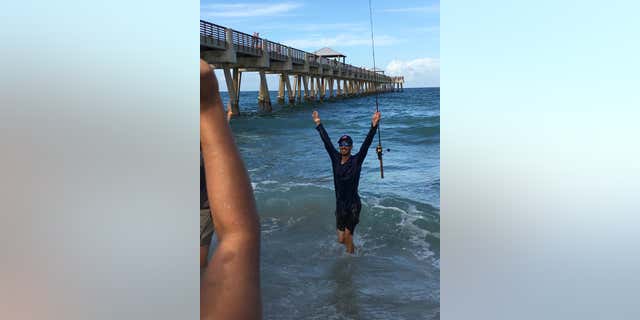 TIGER SHARK DEVOURS TUNA OFF FISHERMAN'S LINE, 'LEAVES ONLY THE HEAD, THE SPINE AND THE TAIL'
Dereniuk also reported the catch-and-release to the Florida Fish and Wildfire Conservation Commission.
"Once in lifetime you catch a fish of a lifetime," he remarked on Facebook. "Yesterday was my day.... This thing took me up and down the pier, and damn near spooled me at the end."