Eva Shockey on hunting, happiness, and what to expect in the wild
Anyone who's seen Eva Shockey wield a bow knows how skilled she is at her craft. But despite being raised by world-famous hunter, Shockey didn't exactly start out with plans to become one of the most recognizable personalities in the outdoor arena.
In her new book, "Taking Aim: Daring to Be Different, Happier and Healthier in the Great Outdoors," the TV personality and conservationist shares the inspirational stories that drove her to pursue her passion and ultimately become the "reigning queen of hunting."
6 WAYS TO FIND A BUCK YOU ALREADY SCARED OFF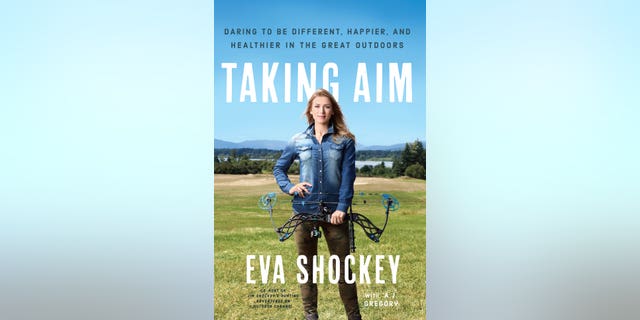 "It's essentially a love story between me and the outdoors," Shockey tells Fox News of her best-selling book. "It touches on a lot of hunting, a lot of family. [It's a lot] about overcoming obstacles and basically just pursuing your passion."
Growing up in Canada, Shockey tells Fox News she had plenty of opportunities to hunt — especially alongside her dad Jim, who parlayed his passion for hunting into a career as an author and television host on the Outdoor Channel.
"It really took me a while, because when I was young, I didn't realize that you could be a hunter and be a female. I thought if you were a girl, you couldn't be classy and feminine," Shockey says. "Obviously, that's not true."
According to Shockey, the true turning point came after she went off to college, and began to realize just how sustainable her family's way of life had been. She eventually returned home, learned to hunt, and began filling her freezer with wild, sustainable, organic game, just like the kind she grew up on.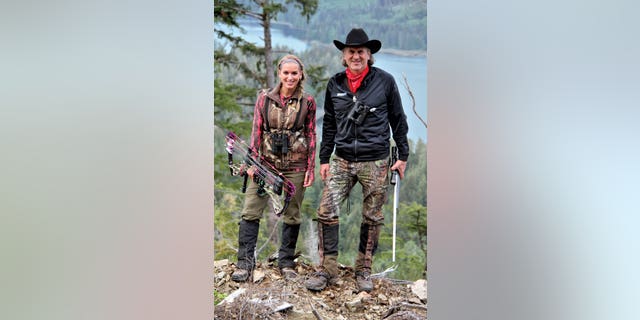 FOLLOW US ON FACEBOOK FOR MORE FOX LIFESTYLE NEWS
In the years since, Shockey became an acclaimed bow hunter through hard work, perseverance, and countless hours in the Canadian and African wilderness — which means she can teach us all a thing or two about bagging that buck we've had our eye on.
Watch the segment above to learn more about Shockey and her new book "Taking Aim," and stay tuned to hear her wise advice for novice bow hunters.