Donald Trump's 'beautiful' golf clubs up for bid at Boston-based auction house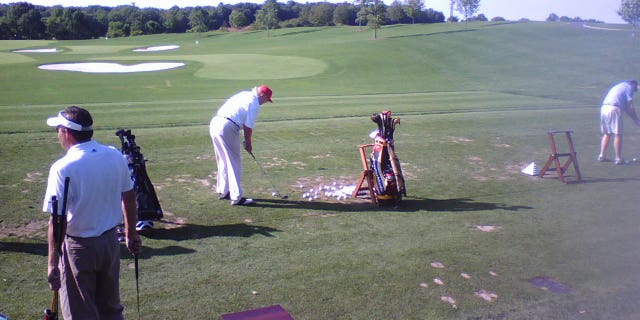 Worldly golfers can currently enjoy a few holes at any of the Trump Organizations 17 golf clubs around the globe, but most haven't had the chance to get their hands on Trump's actual golf clubs until now.
A set of TaylorMade golf clubs personally owned and used by President Trump is now up for auction at the Boston-based RR Auction house, where they're estimated to sell for $30,000.
FAKE TIME MAG COVERS FOUND HANGING IN SEVERAL OF TRUMP'S GOLF RESORTS
The clubs themselves — a set of TaylorMade RAC TP ForgedIrons — were originally gifted to Andrew Lombardo, who served as Trump's caddy more than 100 times during his tenure as the assistant caddie master and director of outdoor operations at the Trump National Golf Club in Bedminster, N.J, per the RR Auction website.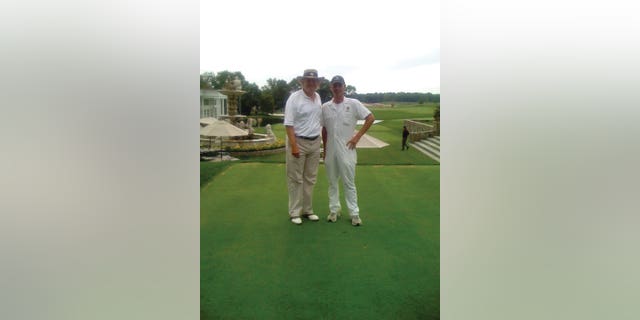 "[The clubs] were given to Mr. Trump by the TaylorMade CEO Mark King at the TaylorMade Media Day we had at Trump National Golf Club [in] Bedminster … and the clubs were used by Mr. Trump for the rest of the season," reads a notarized letter from Lombardo, which is also included in the lot. "The clubs were put in our bag room for the winter and next season Mr. Trump had a new set of clubs from TaylorMade."
In total, Trump used the clubs for about 10 weeks during the 2004 or 2005 season (Lombardo isn't exactly sure when Trump first received the clubs) against "celebrities, powerful businesspeople, and golf professionals," reports RR Auction.
Once the clubs were packed away, Lombardo says he waited for the perfect moment to personally ask Trump for the set because he knew they were "special."
I knew the first set of irons were special and so beautiful, they were the only set of forged blades, the first set that TaylorMade gave to Mr. Trump and the only set that had [D. Trump] engraved on them," wrote Lombardo. The former caddy says all subsequent sets merely had "DJT1" engraved on them.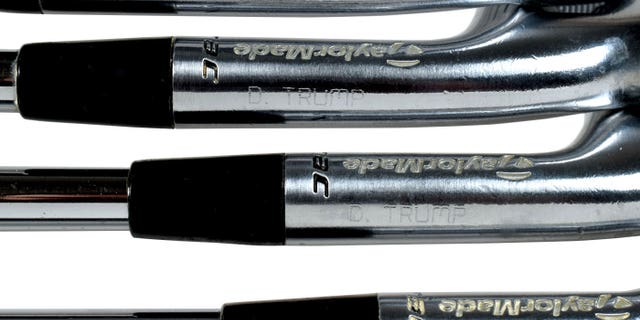 Lombardo later resigned from the Bedminster club in 2008, but claims he's held on to Trump's TaylorMade clubs for 11 or 12 years.
FOLLOW US ON FACEBOOK FOR MORE FOX LIFESTYLE NEWS
RR Auction further reports that the clubs — which "represent the well-documented relationship between the sport of golf and the nation's commander-in-chief" — will be up for auction through July 12.
The bidding currently stands at $9,980. The winning bid will also be subject to a 22.5 percent buyer's premium, per RR Auction.