Denver airport to allow dozens of bison to roam free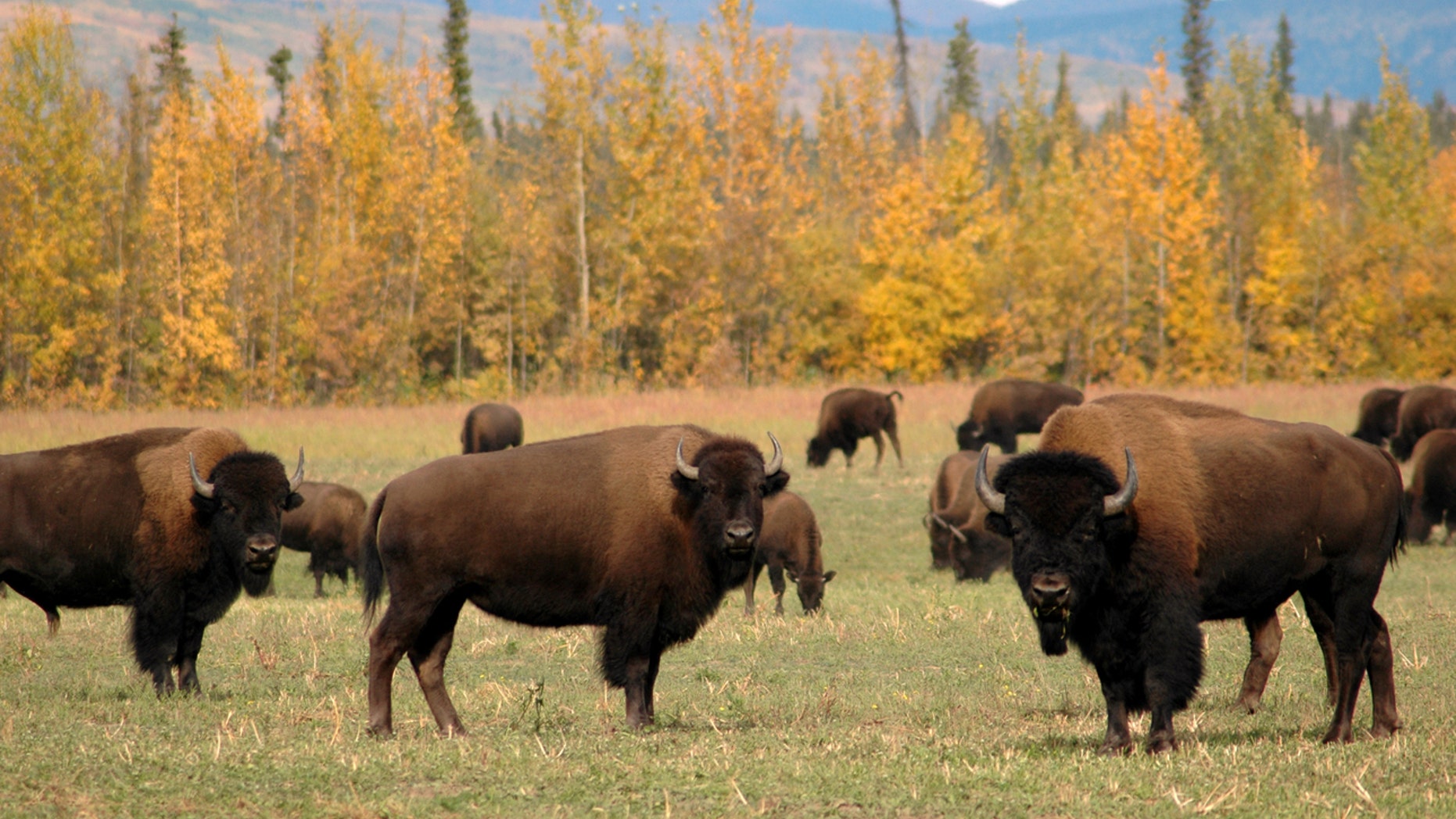 Denver International Airport is part of a plan to allow bison from the Rocky Mountain Arsenal National Wildlife Refuge to roam on 200 acres of land belonging to the airport.
The proposed deal would allow the bison to roam up to Pena Boulevard – the road travelers take to the airport's terminal, the Denver Channel reported.
NEED TO START A FIRE? USE THESE 2 KINDS OF TREE FUNGUS
"Having that wildlife refuge next door is an unbelievable opportunity for us," airport manager Kim Day said according to Denver Channel.
But, the main concern is keeping the bison contained to a certain area and making sure they don't interfere with the nearby roadway.
"How do we keep them enclosed and still allow you to see them from the road?" Day said.
To solve that, Governor John Hickenlooper has suggested viewing stations to overlook the 16,000-acre refuge.
This stems from an attempt to protect the wild bison and restore the animals to the West's natural landscape – over a century after hunters had nearly decimated the species.
FOLLOW US ON FACEBOOK FOR MORE FOX LIFESTYLE NEWS
The bison herd is up to 122 after 18 calves were born this year, the news channel says, and there are 25 expected to be imported to the refuge in October.
Bison being able to roam freely has been compromised by the decrease of open prairie land due to widespread city expansion and agriculture.