Deer gets head stuck in pumpkin pail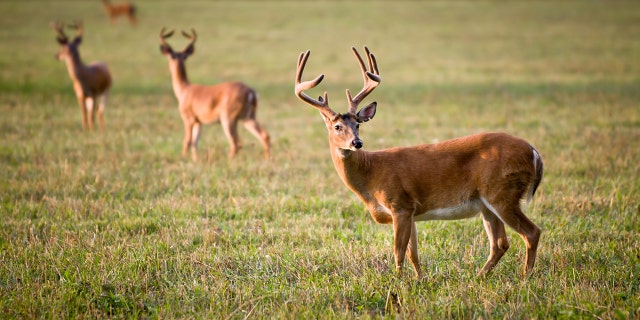 Oh, deer!
A young buck with a plastic pumpkin Halloween pail stuck to its head has been spotted around the town of South Euclid, Ohio, over the past 10 days.
According to WKYC, 20 concerned citizens trailed the helpless deer, named Sammy, for three miles, but no one was able to get close enough to remove the bucket.
"He is able to drink but not eat," said a message on the Deer Defenders of Ohio Facebook page. "He is running on adrenaline right now, and time is running short."
The post continued: "We need this rescue to be a success. DDOO will have a big party to celebrate! We WILL do this!!"
This article originally appeared on the New York Post.