Calling all hunters and fishers: Father's Day gifts for the outdoorsy dad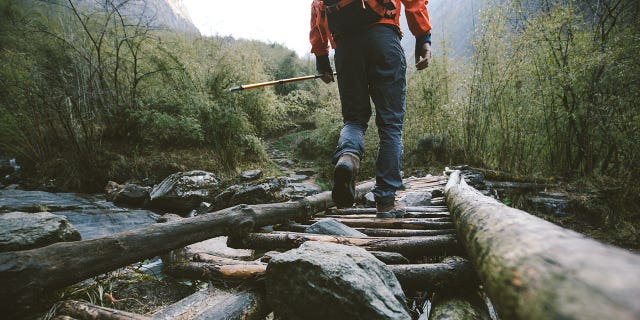 When it comes to shopping for your nature-loving, fun-having, outdoorsy dad, you'll find loads of gifts that will have him grinning from ear to ear. Never fear, thoughtful kids of all ages, Father's Day is June 18, so you've got plenty of time to track down a killer gift he'll be talking about for years instead of a boring old neck tie.
1. 2nd Gen Boosted Board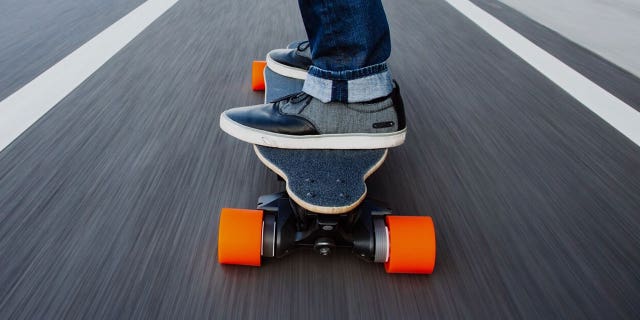 This motorized skateboard is guaranteed to bump up you father's cool factor, big time. Whether he's making his way around the campsite, around the neighborhood or at the local park, any dad who comes rolling up on a Boosted Board is instantly cool. With a range of up to 12 miles on a single charge, it also makes for a super fun way to explore a new city. (You can buy a custom bag for the board, too, so it's easy to tote through the airport.) Even riding it up a steep hill is a breeze. The board's deck is made of bamboo, so it's super flexible and it has a high-torque drivetrain, smooth braking, powerful electric motors and simple wireless control.
Prices start at $1,299; at Boosted Boards
2. Tentsile Trillium Triple Hammock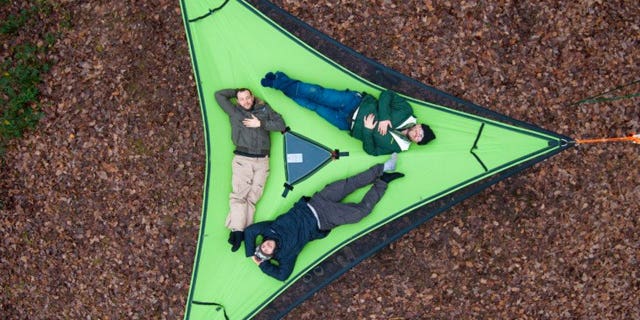 A hammock always makes for a great gift especially when it's as clever and comfy as this one. Tentsile has thought of everything, including a triangular hatch for easy access in and out of the hammock, a pocket to stow gear and the option to add a tent (sold separately) onto the hammock. It easily sleeps three people. Plus, you'll be the envy of all your friends when you stack two more hammocks above this one. And get this: Tentsile plants three trees every time someone buys a tent.
$250; at Tentsile
3. The Bigger Carry-On Away Suitcase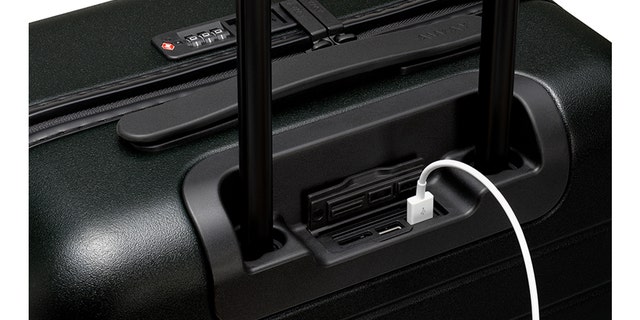 This lightweight suitcase may be the smartest carry-on of all time. Why? For starters, it has a built-in battery. That means you can charge all cell phones, tablets, e-readers and anything else that's powered by a USB cord while you're waiting for your plane to arrive. How genius is that? Because how many times have you had to search high and low for an outlet while traveling? It is worth it for the charging ports alone. It can charge an iPhone up to five times on a single charge. It's scratch resistant, super sturdy and guaranteed for life.
$245; at Away
4. Luci Outdoor 2.0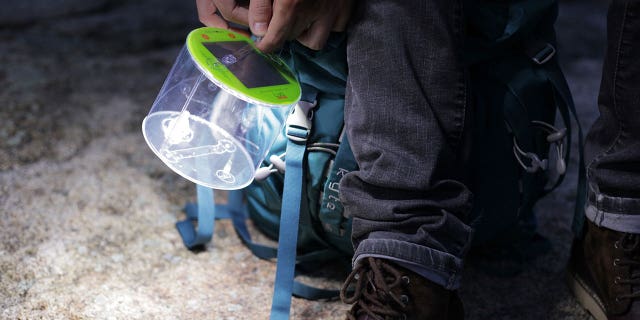 The Luci inflatable solar lantern makes a great and affordable dad gift. It's lightweight, waterproof and solar-powered. Even better, it collapses down to about an inch, so it won't take up too much space in his backpack, and inflates up to about the size of a coffee canister. Dear old dad will appreciate the functionality of this lantern whether he's sleeping in a yurt in the Alaskan wilderness (you can hang it from the top of the tent), hiking, hunting, fishing or boating (it floats). Not to mention, it also comes in handy for backyard BBQs.
$19.95; at Mpowerd
5. GoPro Karma Drone, Karma Grip and Hero5 Black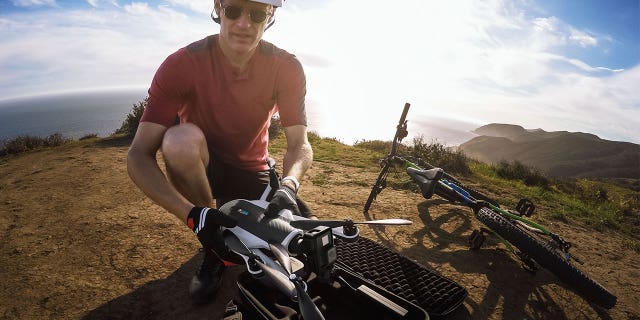 Gifting a drone to dad is a no brainer. That way, he'll walk away not only with bragging rights of his latest outdoor adventure, but also with the epic footage to prove it. The Karma is an awesome option because it's easy to use (even if he's never flown a drone before) and convenient-- it has foldable arms and legs, only weighs a few pounds and works with the Hero5 camera and the Hero4 Black and Silver cameras. As if the drone wasn't cool enough, it also comes with a detachable stabilizer that works with the Karma Grip, so you can go handheld, strap it to your chest or backpack and capture insanely smooth footage. The Hero5 Black features shoots 4K video, has voice control (which means getting the shot is a heck of a lot easier), touch display an upgraded three-microphone system and does not need waterproof housing.
Karma Drone only ($799.99), Karma Grip only ($299.99), Karma (drone + Grip) with HERO5 Black - $1,099.99; at GoPro
6. Patagonia Nano Air Light Hybrid Jacket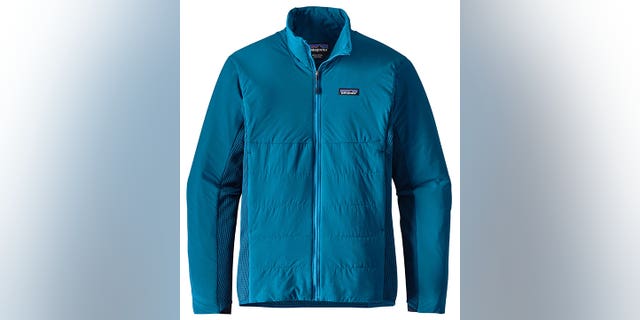 This jacket is ideal for high-exertion activities but also for everyday wear. It has full-range insulation, a flyweight shell fabric and a water-repellent finish. The lightweight fabric and wicking waffle knit on the back of arms and side and back panels is sweat-wicking and breathable. Best part is, this jacket is big on comfort. Made out of 100 percent nylon ripstop, it feels a lot like you are snuggled inside of a super soft sleeping bag.
$199; at Patagonia
7. Wallaroo Charleston Hat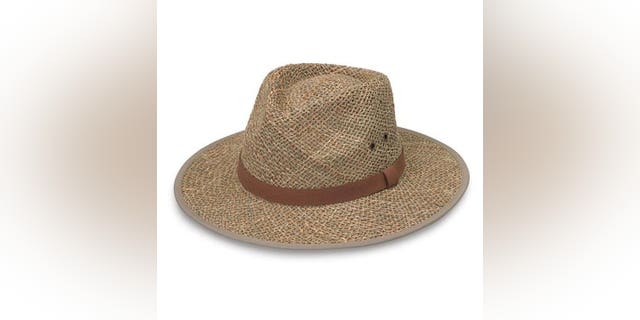 This wide-brimmed hat is great whether you're at the beach or traipsing through a rainforest. Made with 100 percent twisted seagrass, it's island inspired, indeed. An interior drawstring helps create the perfect fit and the removable chin strap makes sure it doesn't blow after during an afternoon boat ride. But, best of all, It has a UPF rating of 50+, which means it blocks out 99.9 percent of the sun's rays.
$48; at Wallaroo
8. OluKai Mākolea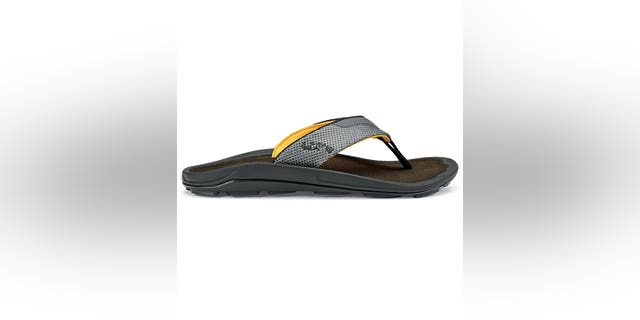 OluKai's Mākolea flip flops are made for rough and rugged adventure. The outsole has a wet-grip sticky, rubber base for maximum water traction with rubber pods for durability. Tested and given the thumbs up by the Hawaiian Lifeguard Association, the water-resistant flops are designed to take a beating. But they are also super comfy, so Pops will want to sport them to the beach, for a quick hike-- and for strolling around town.
$80; at OluKai
9. Joby Gorillapods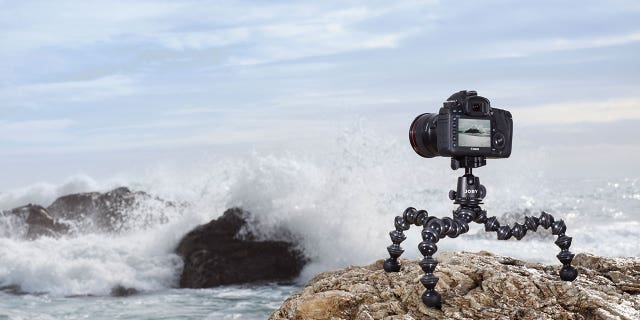 Know what screams amateur when it comes to photography? Photos that are not crisp and in focus. Solve that problem with a tripod. Rather than toting around a clunky one, go from amateur to not-so-amateur photog with a flexible Gorillapod. The GorillaPod Focus with Ballhead X works with most DSLRs. And the GripTight ONE GP Stand is great for smartphones.
GripTight ONE GP Stand ($39.95); GorillaPod Focus ($149.95); at Joby
10. Matador Pocket Blanket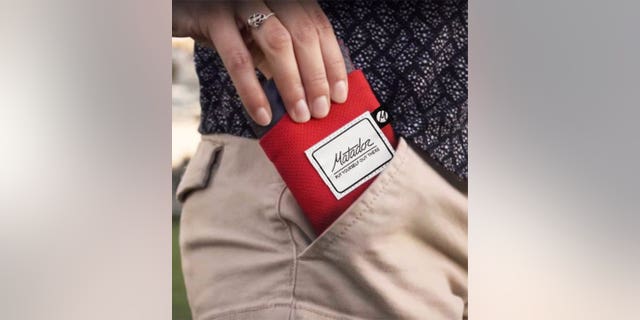 This lightweight, durable blanket folds into an itty bitty pocket about the size of your palm, so it takes up almost no space in a backpack. Made from water repellent and puncture resistant nylon, it's comes in handy at the beach, the park, camping or even on the side of a cliff.
$29.95: at Matador