Bear shows up to birthday party uninvited, finishes off cake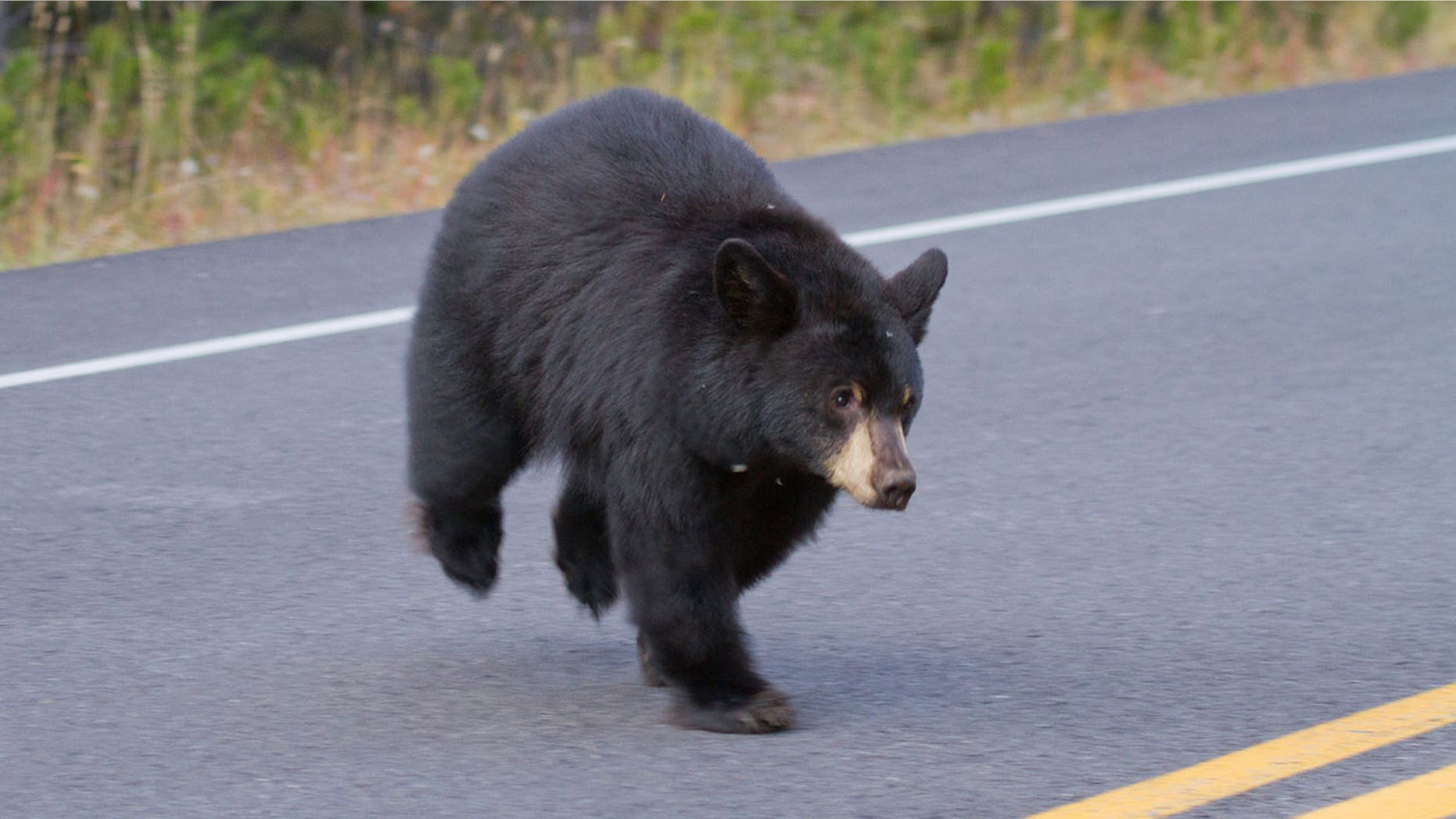 It's always awkward when an uninvited guest shows up to your birthday party, but it's far worse when that party-crasher is a hungry, hulking bear.
On Saturday, Jennifer Adorno of Bristol, Conn., captured footage of a black bear polishing off the remainder of a sheet cake she left outside after celebrating her 35th birthday in the backyard.
QUICK-THINKING FRIEND THWARTS BEAR ATTACK ON CYCLIST
According to Adorno, whose party took place the night before, she and her family thought they cleaned up after themselves following Friday's festivities, but they neglected to bring in the bear-beckoning baked good.
"We cleaned up everything Friday night but forgot to bring the cake inside," Adorno admitted on Facebook alongside footage of her uninvited guest. "He's not leaving until it's gone. He's literally 10 feet outside our window. And he's HUGE!!!!!"
Adorno later shared another video of the bear after he accidentally knocked the entire cake off the cooler it was perched on, noting that the whole thing was "amazing to see."
And don't worry — the bear managed to finish off the entire cake, saving Adorno the hassle of finding a place for it in her fridge.
FOLLOW US ON FACEBOOK FOR MORE FOX LIFESTYLE NEWS
Adorno's belated birthday guest is the latest in a long list of curious cubs to pop up in unlikely places. In June, a black bear crashed through the window of a young boy's bedroom in Alaska. And earlier that same month, a bear had been videotaped breaking into a Colorado home, where he managed to steal food from the freezer and even play the homeowners' piano.