Activists at New Jersey bear hunt arrested during protest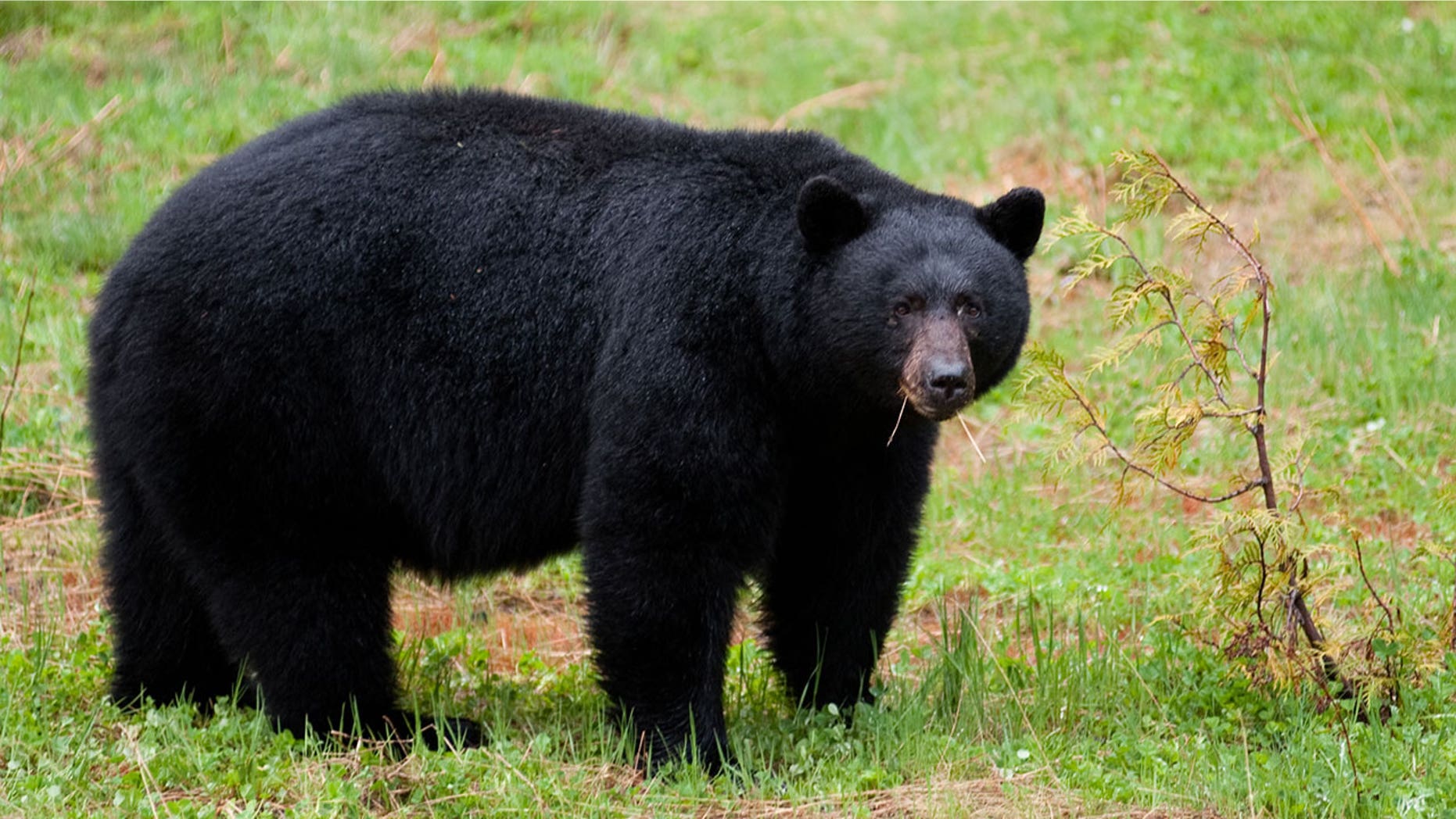 New Jersey's annual bear hunt only kicked off on Monday morning, and already two protesters have been arrested, officials say.
Catherine McCartney, 49, and Jerome Mandel, 72, were taken into custody by the officials in Sussex County, N.J., after protesters gathered to denounce the state's annual bear hunt, NJ.com reports.
McCartney was arrested after refusing to move out of the way of a hunter's vehicle. Mandel, too, had reportedly moved from an area where protesting was permitted, and he and McCartney were charged for three identical offenses, including obstructing the administration of law.
EVA SHOCKEY ON WHAT TO EXPECT ON A HUNT
A reporter for News 12 New Jersey also captured footage of a woman, presumably Catherine McCartney, being arrested by state police.
According to the NJ.com, New Jersey's Department of Environmental Protection gave permission for the annual six-day bear hunt throughout eight different counties, as a means to help control the areas' bear populations. A separate six-day hunt will take place in December, as well.
Last year's hunt pulled in a record 636 bears after both six-day hunts were completed, according to reports. The Department of Environmental Protection estimates that there are currently 2,800 more in northern New Jersey.
MOM DEFENDS HUNTING AS A WAY TO KEEP KIDS OFF PHONES
Hunters taking part in the six-day hunt are currently only allowed to use arrows to take down the bears, but muzzle-loaders will be allowed starting on day four. The December hunt will also allow for shotguns, the New Jersey Herald reports.
Animal rights activists and critics, meanwhile, argue that the bi-yearly hunts are unnecessary to control the state's bear population.
The Herald reports that protesters have been gathering near a check-in station for hunters every year since the bear-hunting program began in 2010.
Phil Murphy, the Democratic nominee for New Jersey governor, is also a vocal opponent of the state's annual hunt, and once said he would place a "moritorium" on the practice if he were to be elected, SNJToday reported.
FOLLOW US ON FACEBOOK FOR MORE FOX LIFESTYLE NEWS
Local resident Robert Boselli, Jr., meanwhile, told the New Jersey Herald that the hunts are "good, clean fun," and became the first to harvest a bear — weighing 87.5 pounds — during the first day of this year's rainy hunt.
"It will be delicious eating," said Boselli.