16-foot great white shark interrupts boat party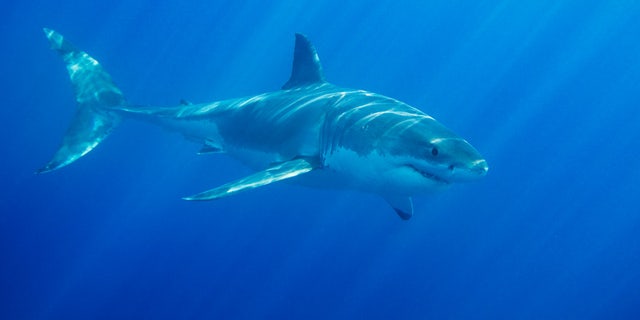 An Australian family's vacation turned treacherous when an uninvited great white shark showed up.
WARNING: Video contains explicit language
On Tuesday, Jodie Brown and her family of seven took a small boat out to enjoy the warm day just outside Port Victoria, Mashable reports.
The family had planned to swim, fish and enjoy each other's company when the 16-foot shark slowly swam up to the 19-foot boat and started circling.
GREAT WHITE SHARK SURPRISES, CIRCLES FISHING BOAT
"It just swam up to the boat from behind and it was just circling us for about 20 minutes, it would just go round and come back again," Brown told The Advertiser.
Brown surmises the shark might have been lured to the boat by the fish they were catching.
As the huge predator menacingly swims around the vessel, one of the girls in the group makes an over three-minute recording of the shark from the side of the ship. In the background, viewers can hear another woman warning her to be careful on the side of the boat.
FOLLOW US ON FACEBOOK FOR MORE FOX LIFESTYLE NEWS
However, some aboard the boat got too scared and the family had to pack it in early.
"We had to leave in the end to take two girls back to shore because they were freaked out, but the whole time it was just amazing," Brown told The Advertiser.
"We were all in shock really because of the size and width of it ... it was an incredible experience because it's not often you're in the presence of something bigger and more powerful than yourself," Gemma Brown told Sunrise.