10-year-old angler catches potential world-record catfish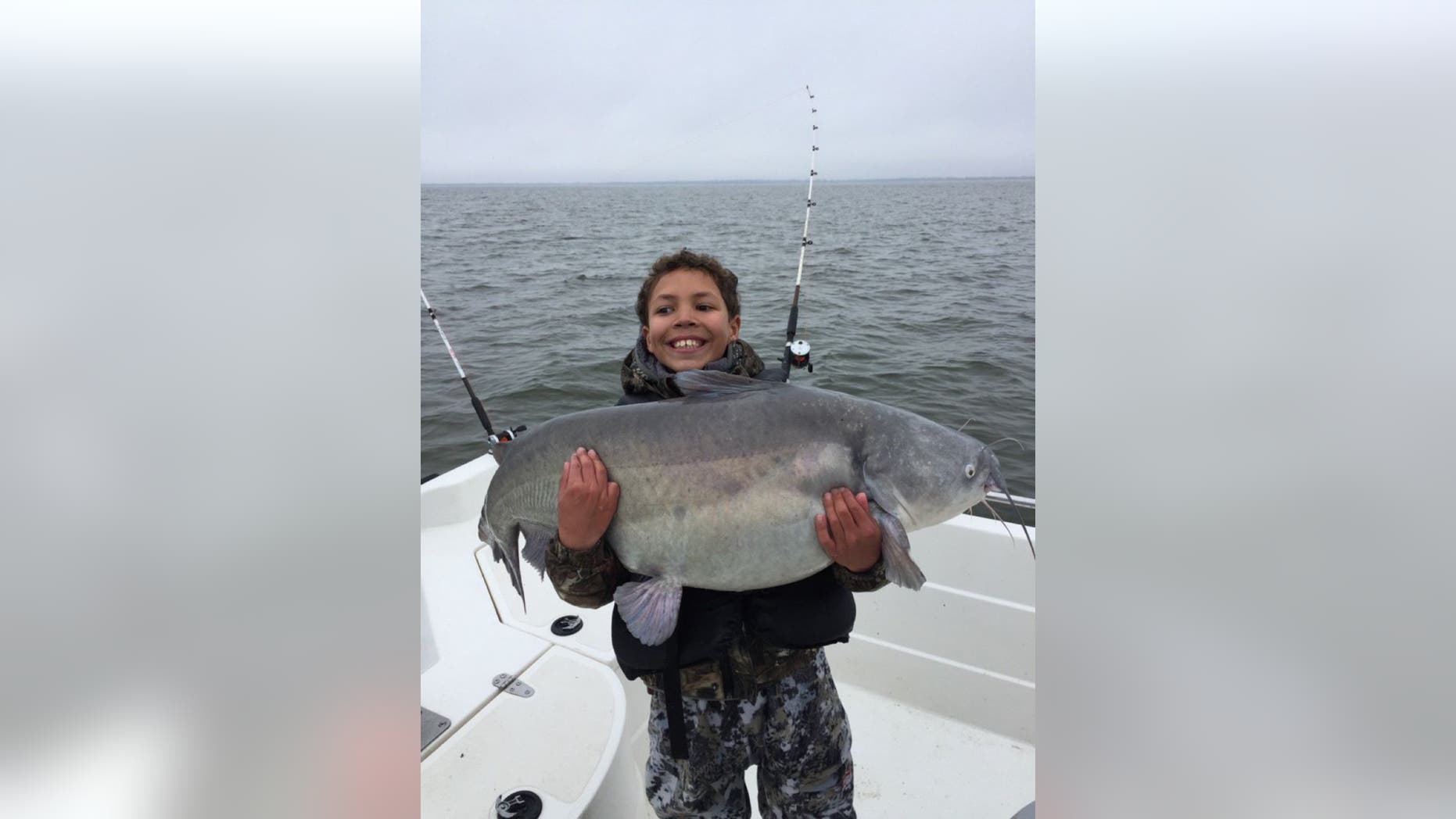 If luck is the intersection of opportunity and preparation, then 10-year-old Dylan Sorrells most certainly was prepared for the 54-pounds and 9-ounces of blue catfish that gobbled a piece of cut shad on January 29 in Lake Tawakoni, Texas.
The fish was released, but not before Dylan's dad Chris recorded the catch details required for an International Gamefish Association Small Fry world record.
RELATED: THE 10 BEST FISHING LURES OF ALL TIME
Notably, Chris said he was intent on logging the pertinent info this time around because he regretted not doing so about a month earlier when Dylan caught a blue that weighed about 57 pounds and change.
I caught up with the 4th-grader from Dallas, Texas, and one thing is refreshingly obvious: This was no fluke.
It only takes a couple of minutes to tell if you're talking to a boat rider or a fish catcher. Dylan is the latter, and I must admit, it's pretty cool to run into a young person with the passion and experience most need a lifetime to build.
Fishing with local guide Michael Littlejohn, he caught his potential record on a 7-foot Shakespeare rod and Shimano Takota 500 reel with 30-pound catfish orange Stren monofilament. While arduous, the 15-minute fight did not intimidate him.
He's put the brakes on big fish before — including a 100-pound Panamanian sailfish last summer.
HUNTING AND FISHING GROUPS LEERY OF WEAKENING CLEAN WATER ACT
"I fish a lot and I've actually caught many different sizes of fish, but it felt really special that I was going to break a record," he says. "They (my dad and Littlejohn) were telling me that I have to fight the fish by myself for it to be a world record."
How did he handle the pressure?
"I fish so much that I have a lot of experience [fighting big fish]," says Dylan. "The guide said a lot of kids get excited and energetic, but I stayed calm."
Maintaining his composure enabled Dylan to catch 10 blues over 25 pounds that day; four over 50 pounds.
"I was pretty tired and I was coated with fish slime," he says.
The IGFA application process usually takes a couple of months, but IGFA Outreach and Education Manager Jack Vitek confirmed that everything looks good for Dylan to set the world record and he expects an official announcement by the end of March.
READ: HOW TO ICE FISH WITHOUT DYING
So, what's next for this already-accomplished young angler?
"We're going to catch the world-record flathead catfish," says Dylan.
Props for the positive attitude, kid.