Jessie James Decker Names the WORST Thing You Can Serve at a Tailgating Party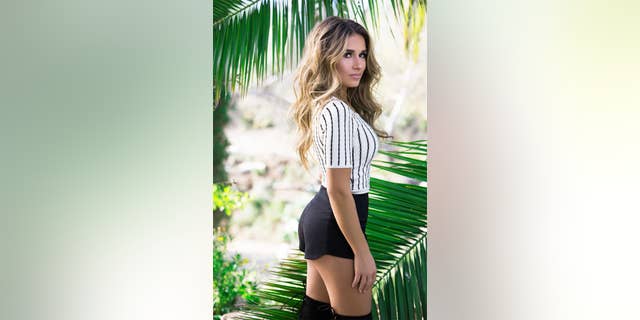 If you're looking to score a touchdown at your next game day party, you better get Jessie James Decker to help you out.
The blonde beauty is more than just one of country music's hottest singers: The former reality TV star is also the wife of Eric Decker, a starting wide receiver for the New York Jets, as well as a mom to two children (two-year-old Vivianne Rose and one-year-old Eric), so when it comes to serving up some great game grub, Decker knows a thing or two about pleasing picky fans of all ages.
Naturally, we just had to get some of the 28-year-old's coveted secrets for tailgating like a true pro, whether indoors from the comfort of home, or right outside the stadium where the action is happening. And let's just say Decker, who recently partnered with RITZ Crackers to help her whip up some tasty treats for the family, wasn't afraid to dish them out — along with a few words about her highly anticipated sophomore album.
FNM: What are some fun, quick ways we can prepare mouthwatering grub on game day?
JJD: I'm a full-time working mom, so I love recipes that keep things easy but really add something to the party. One of our favorite game-day recipes are Kick Balls — a RITZ cracker topped with half a mini meatball, siracha, and roasted garlic BBQ sauce. We finished that off with some shredded parmesan cheese.
FNM: What's one of your favorite game-day recipes to whip up?
JJD: Chili is a go-to, and I am always trying to experiment with different recipes. I've tried bison chili, I've done ground beef chili, and I love turkey chili — it's my favorite! I also love adding some veggies into the mix, like chunks of sweet potato and spinach. I top that with mozzarella and RITZ crackers for some crunch.
FNM: You're married to a professional football player. What's a Sunday really like in your home? 
JJD: It really depends on if we have a home game or away game. If it's home, the kids and I always love going to the stadium and cheering for their dad. If it's an away game, we love having people over to the house, including my family and friends, to eat and cheer on our team! It's cozy at home, especially as it gets colder, so we like to make a fire and we're always hanging out in the kitchen.
FNM: A lot of your recipes are inspired by Southern cuisine. Why is Southern cooking your favorite?
JJD: It's comforting and hearty! I grew up with my mama's Southern cooking and recipes so for me it feels like home.
FNM: A lots of people think "game day" is just for the guys. Why should the entire family, especially the kids, get in on the fun?
JJD: Spending a game day together is really fun for us, whether it's hanging at home watching the game or heading to one of Eric's games together. It's usually too hectic for the kids to tailgate when we go to the games, but when I am home, I love preparing game-day food and I let my daughter help me.
FNM: Whether it's tailgating or homegating, what's the one food or drink we will NEVER find near you, and why?
JJD: I will never serve ahi tuna when tailgating or homegating. I hate it when someone serves an ahi tuna dip, No one wants that! I like to stick to what's easy and everyone loves.
FNM: You're always in great shape. What are your favorite healthy habits?
JJD: After being pregnant, I made the decision to start putting better foods into my body, and feeding my kids [the same]. I love protein shakes when I am on the go, and after I work out. I also love pulling together a simple arugula salad with chicken; it's something you don't have to put a lot of effort into and it makes you feel good. I love chicken because you can do everything and anything with it, I never get tired of it. I do try to work out at least three times a week and I am really into weight-lifting. I love to be toned. It's all about balancing and everything in moderation.
FNM: As a busy mom, how do you and husband Eric keep the passion alive in your marriage?
JJD: Two words: date night. I will always say this for any couple: Date night at least once a week is essential!
FNM: Why is date night so important to you?
JJD: It allows you to connect one on one. You don't have to worry about work, or busy schedules, or the babies crying. It's just all about you and your partner. And I think that really just ignites the sparks. It can be going to a restaurant or even watching TV in bed. Just being together alone, one on one, is so intimate.
FNM: Your second studio album is expected in early 2017. I know you can't reveal much, but could you give us a sneak peek of what's to come?
JJD: I feel like I evolve all the time with my music. I am always growing as an artist, but with this one I worked really hard to give my fans something fun and new, and wrote a lot of what you will hear. "Lights Down Low" was so well received by my fans, and that really made me want to continue to give my fans the best because they really are the best! I have had the pleasure of working with some really talented producers and singers on this album, and I'm proud of what has been created. Can't wait for ya'll to hear!