California's 'Milky Bun' may be the new cronut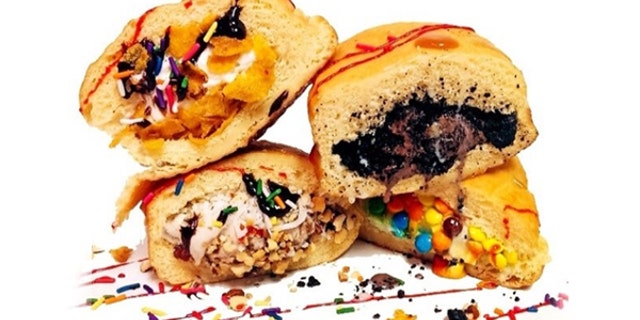 Cronuts are so last year. Meet the new "Milky Bun," a classic filled donut packed tight with ice cream.
The decadent pastry-ice cream hybrid comes from the minds of two fashion industry veterans, Andy Nguyen, the CEO of IM King, and Scott Nghiem, the owner of Thorocraft footwear.
Their Orange County-based ice cream shop, called Afters, held its grand opening this past weekend and dished out what has been called the "Jelly Donut Killer."
On the wall of the shop offer step-by-step instructions on how to order and create a "Milky Bun." First you select the "cream", which includes some wacky flavors like milk-and-cereal, chunky Cookie Monster and jasmine tea. Then servers "fill" the donut and "seal" it with a waffle-iron like press. The final step requires you to "eat."
Sounds like one heck of a delicious four-step process.
Here's a few shots of the "Milky Bun" in all its gooey glory: