A Willy Wonka-esque SpaghettiOs red velvet cupcake actually works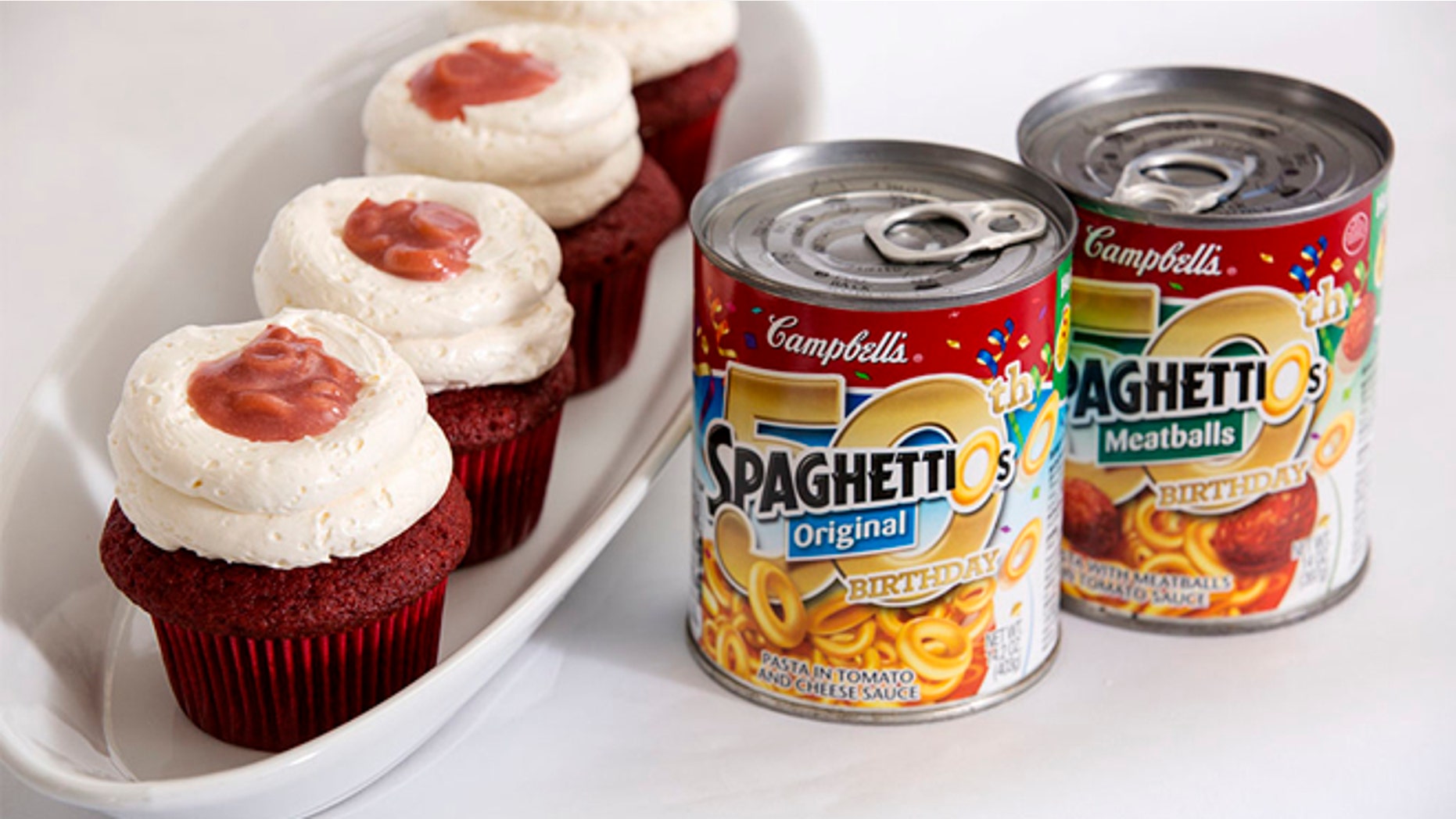 When was the last time you tried SpaghettiOs --let alone SpaghettiOs in your cupcake?
Did you know Campbell's still sells over 125 million cans of the stuff in the U.S. each year?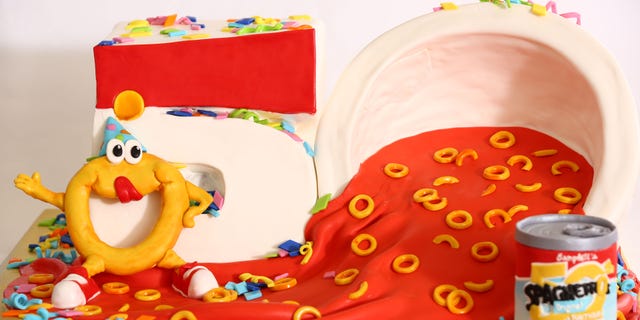 The 50th anniversary of the iconic canned pasta is underway, so you may want to consider a different way to serve up those squishy little O's. To celebrate, chefs at the Campbell Culinary & Baking Institute developed a cake recipe that actually uses SpaghettiOs—without the meatballs of course.
The chefs tested a variety of flavors including lemon chiffon, coconut and traditional yellow cake but, with its fitting color profile, red velvet soon won out in the kitchen.
"They tried many different ways of incorporating the SpaghettiOs into the recipe and landed on a red-velvet with a twist," a rep for SpaghettiOs told FoxNews.com. "They added strained SpaghettiOs tomato sauce to the cake batter.  When the sauce reacts with the baking soda it creates a light, fluffy texture."
While the concept of mixing pasta with baked goods may sound suspect,  it turns out the signature tomato sauce is slightly acidic so it acts like buttermilk in a traditional cake recipe.
So what does a red velvet SpaghettiOs cupcake really taste like?
If you've got a major sweet tooth, this isn't the recipe for you. While the cake is light and surprisingly moist, the saltiness of the sauce counteracts any sugar leading to a flavor profile that's pretty bland. But no, it tastes absolutely nothing like the pasta.
But the star of this show is undoubtedly the strawberry pasta topping. Instead of tomato sauce, imagine the little pasta rings surrounded by a sweet, slightly tart strawberry jam. It's a surprising, Willy Wonka-esque twist to an otherwise simple red velvet dessert.
Can't wait to make your own SpaghettiOs cupcake? Check out the full recipe here.