Justin Bieber's pastor is bringing church to 'the palm of your hand'
NEWYou can now listen to Fox News articles!
A celebrity pastor wants to make church accessible to everyone in the world, at any time.
Judah and Chelsea Smith, lead pastors of Churchome in Seattle and Los Angeles, launched an app that brings the church to you -- complete with sermons, a virtual lobby, daily inspiration, prayer, and community groups.
MILLENNIALS CREATE BIBLE FOR THE INSTAGRAM GENERATION
All you need to do is download the Churchome Global App and you're in, joining a flock that includes outspoken Christian celebrities like Justin Bieber, pro-golfer Bubba Watson, and Seahawks Quarterback Russell Wilson. Judah Smith calls the three of them his "brothers."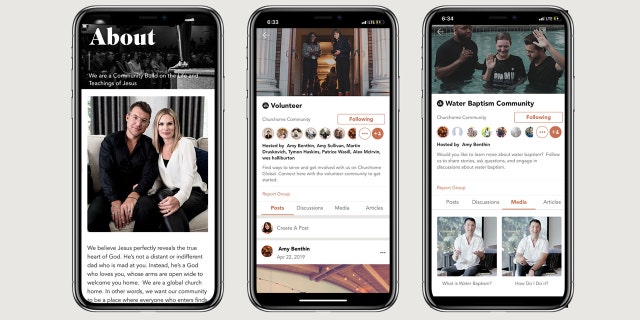 "Russ and I get to spend a lot of time together during the season as I get to do the chaplaincy for the Seattle Seahawks," Judah shared in a sit down with Fox News, alongside his wife of 19 years, who grabbed his biceps and joked: "You think you're a player standing on the sidelines."
LA PASTOR SHARES BATTLE WITH ANXIETY, CANCER AND HIS MISSION TO FIND 'INNER PEACE'
The two are well-known megachurch pastors with influence. Mr. Smith is one of Bieber's pastors and has a celebrity following.
PASTOR JUDAH SMITH: JUSTIN BIEBER HAS TAUGHT ME ABOUT FAITH
"I'm really proud of those three guys, particularly...To see them share their faith, which is the most important part of their life for those three men, the platform that God has given them has been something that has been so encouraging to me," he said.
The 25-year-old pop star and the 40-year-old preacher have been pals for quite a few years, Bieber's mom, Pattie Mallette, connected them. They got "Better at 70" tattoos together two years ago in Switzerland, but the West Coast pastor said he has learned more from the "Sorry" singer than Bieber has learned from him.
HAILEY BIEBER SAYS HER PURPOSE IS TO 'REPRESENT JESUS' IN THE MODELING INDUSTRY
"Watching Justin's journey, as he's grown up in view of the entire world and yet has owned his journey and his challenges and difficulties," Judah said. "I think is an incredible example."
Justin Bieber has taught me far more than I could ever teach him about what it means to grow and walk in humility and be someone who really wants to follow Jesus.
He added: "Justin Bieber has taught me far more than I could ever teach him about what it means to grow and walk in humility and be someone who really wants to follow Jesus."
Smith said he decided to launch the app as he noticed a growing number of his members, particularly millennials, saying they no longer go to a physical church building. So the pastor duo decided to bring the church to them.
"We're trying to take church to the palm of your hand," Judah said. "Wherever you go, Churchome is with you."
'THE CHOSEN' $10M CROWDFUNDED SHOW OUT NOW: 'EXPERIENCE JESUS IN A WAY THAT'S NEVER BEEN DONE BEFORE'
Churchome, previously called City Church, was founded by Judah's father in 1992, but today they're using technology to reach the world. The couple now travels back and forth between cities, hosting Sunday services in Seattle and Wednesday nights in Los Angeles. They wanted to take it from a city approach to a "church that's like a home and church that can be in your home."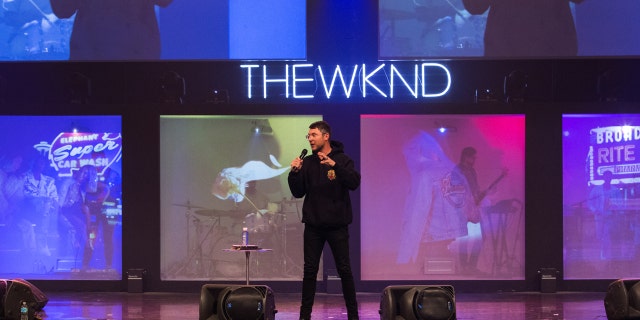 The Churchome Global app is described as a "community-based platform that brings the totality of the church experience to people around the world via their mobile devices."
BOY WHO INSPIRED FAITH SURVIVAL STORY 'BREAKTHROUGH' SAYS 'GOD STILL DOES THE IMPOSSIBLE'
"I think it's not just because people are uncomfortable with faith or Christianity or God or Jesus. I think, sometimes, it's the speed at which we live," Smith said. "It's the speed of light, not the speed of life."
WORSHIP LEADER RETREATED TO A HOUSE ON A HILL, ORDERED A MATTRESS ON AMAZON, AND LET HER MUSIC HEAL HER
Chelsea added: "We also feel like providing a church that speaks the language of that demographic. Our kids aren't quite that old yet, but our oldest is 14, and watching the way our kids interact. Their entertainment is YouTube. Their friends communicate on a cell phone, in their hands, and realizing that that is the language that age group is speaking, and if we can create a church that speaks that language, we hope that we'll be able to make a difference in that number."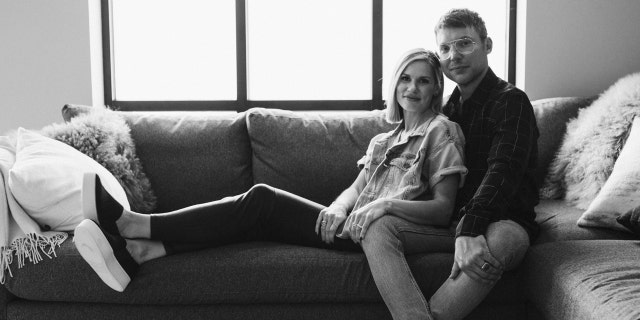 Judah says it "fails royally" if real relationships are not formed with God first, and then others.
HOLLYWOOD WORSHIP BAND THAT STARTED IN A NIGHTCLUB: 'WORSHIP CAN BE FUN, TOO'
"Churchome Global exists to tell the story of Jesus to the world, to add value to every individual, to bring about relationships. First relationship with God, and then relationship with others," he said.
When they're not preaching in a church or on the app, the Smiths enjoy holding hands and spending time with their three children - Zion, 14, Elliott, 12, and Grace, 10 - who are enrolled in L.A. schools. Judah enjoys getting out on the green and admits his friend Watson is a "good golfer" but adds that he has a "low handicap." Chelsea loves to read and she reads everything.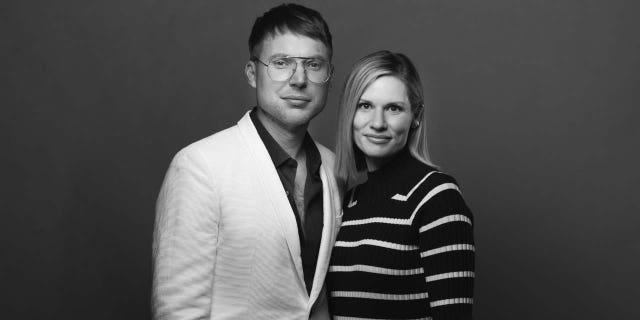 Smith, who has been preaching for 25 years, said being able to "go to" church on your phone isn't signaling the end of physical churches.
'WHEN GOD BECOMES REAL': BETHEL PASTOR OPENS UP AFTER BEING HOSPITALIZED FOR NERVOUS BREAKDOWN
"Technology has changed the world and we believe that technology is not a bad thing. It's like money. It's what you do with it. It could be good or evil, and we believe that we have an opportunity," Judah said.
IF CHURCHES WANT TO GET MILLENNIALS TO ENTER THEIR DOORS, THEY NEED TO DO THIS
His wife said there were different ways to reach people.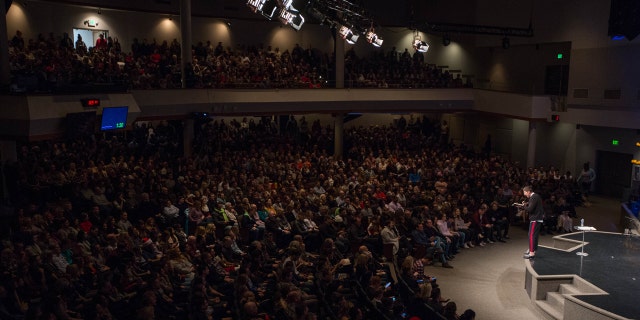 "There's no way that we can reach all the people in our cities if we're expecting them all to come to buildings," she said, "and so this is an extension of buildings trying to make it bigger and more accessible."