LA pastor shares battle with anxiety, cancer and his mission to find 'inner peace'
When Pastor Erwin McManus was 12, he was told he was crazy. At least that's what his psychiatrist said. But over the years, he's realized he's just human and his struggles with anxiety and fear are normal -- they just aren't talked about.
The 60-year-old native of El Salvador noted that when he was a teen, there were only a few words to describe mental health.
ADOPTED PASTOR EMBRACES, FORGIVES BIOLOGICAL FATHER: 'I PRAYED FOR THIS MOMENT'
"This is just a part of being human," McManus told Fox News. "This doesn't mean you're broken. This doesn't mean that you can't find wholeness, but what it actually means is that you're a human being and you're dealing with real issues in life. But the pain inside of us has to be addressed."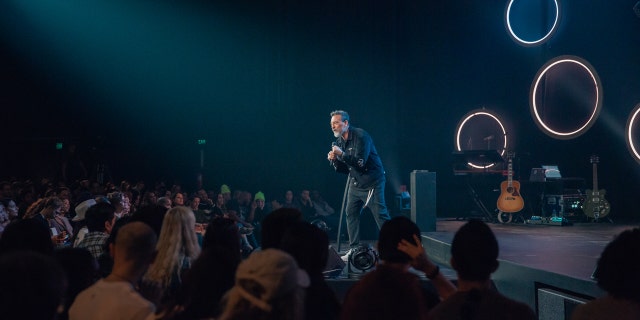 McManus is on a mission for world peace, but the Hollywood pastor says it starts within each one of us.
NOTORIOUS GANG LEADER NOW PREACHES JESUS: 'I'M A RADICAL SOLDIER FOR GOD'
McManus, the founder and pastor of Mosaic church that has campuses in the Los Angeles area and beyond, shares his personal battles with anxiety and cancer in his new book, "The Way of the Warrior: An Ancient Path to Inner Peace" that was released Tuesday. The best-selling author said the world is raging with war because of the war within us, but that's also where the key is.
"The only way we're ever going to move toward world peace is to find inner peace," McManus said.
CLICK HERE TO GET THE FOX NEWS APP
McManus has overcome fear and anxiety, and more recently, he battled cancer. But he said the diagnosis didn't give him any fear.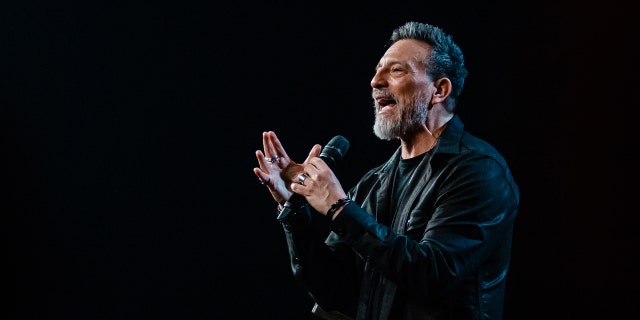 "I had this overwhelming sense that I'd lived this life that mattered, and in that sense, when they're telling me I have cancer, it sounds like you're hearing 'you're going to die.' But the truth is, we're all going to die, we just don't know when and we don't know where," he said. "So the question is not, 'Are you going to die?' The question is 'Are you ever going to live?'"
CHRISTIANS OFFER HOPE OF JESUS IN JAPAN AS YOUTH SUICIDE RATE INCREASES
For McManus, pastoring a church in Los Angeles, he sees countless people come to the city with superficial dreams and ambitions. He said it's his job to shift their perspective to one that goes from seeking after fame to true greatness, a life full of purpose.
'WHEN GOD BECOMES REAL': BETHEL PASTOR OPENS UP AFTER BEING HOSPITALIZED FOR NERVOUS BREAKDOWN
"You cannot create a world around you that you've not created within you," he said. "This is where the battle begins. Inside of us."