Russell Wilson gives glory to God after becoming NFL's highest-paid player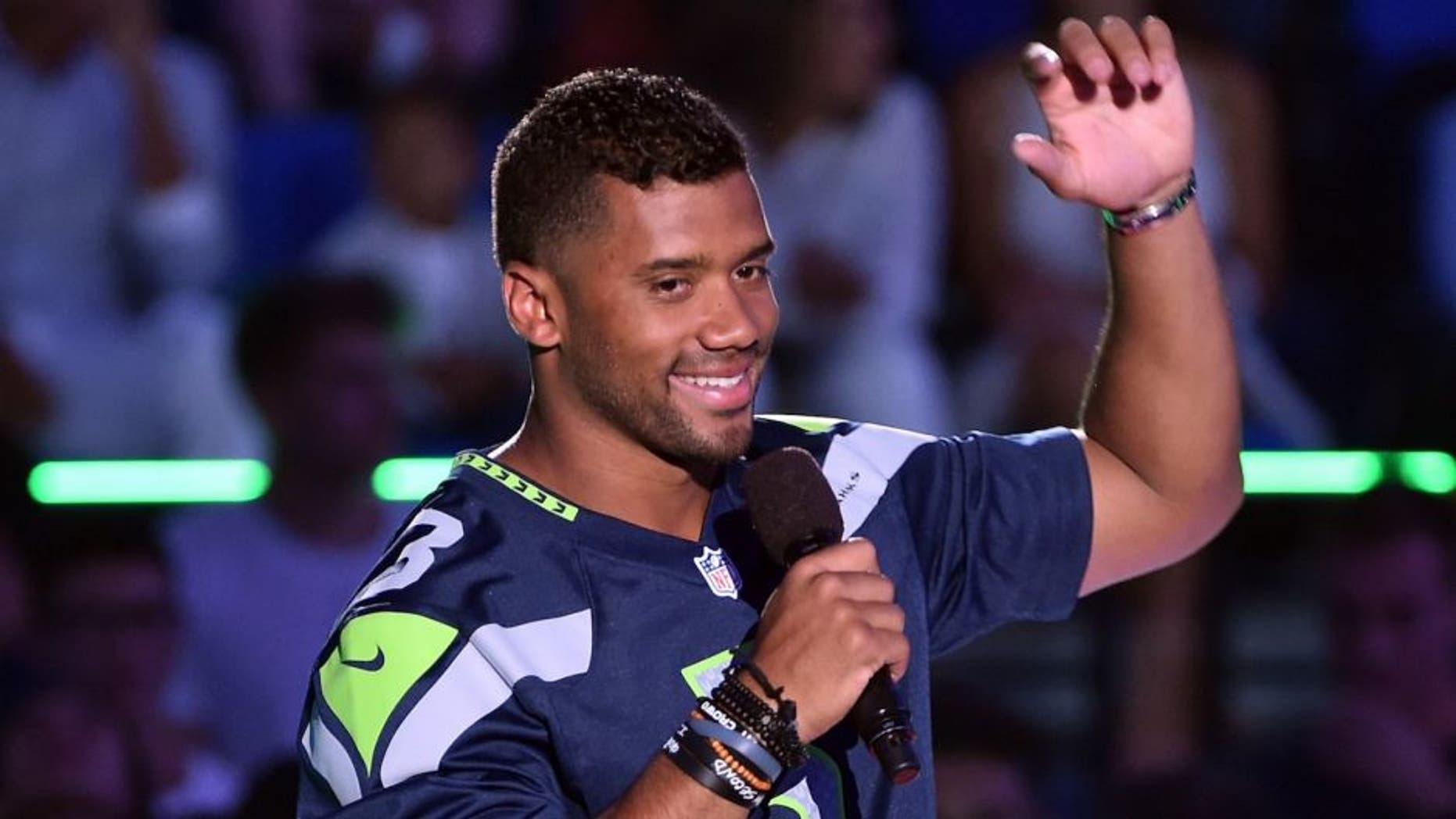 Seattle Seahawks quarterback Russell Wilson is a devout Christian and outspoken about his faith, so it's no surprise his first move after it was revealed he was the NFL's highest-paid player was to give glory to God.
The 30-year-old star, who's been the Seahawks' quarterback since 2012, reportedly agreed to a four-year, $140 million extension Tuesday, an announcement he made on Instagram with his wife, Ciara, by his side in bed.
UNIVERSITY OF VIRGINIA COACH'S FIRST WORDS AFTER WINNING SCHOOL'S FIRST CHAMPIONSHIP: 'I'M HUMBLED, LORD'
"My Hallelujah belongs to YOU," Wilson tweeted out Tuesday morning with the hashtag "#AllForYourGlory."
The Super Bowl champion, who posts more Bible verses on his timeline than almost anything else, said he became a Christian at 14-years-old after being a "bad kid" and only going to church to see the "cute girl."
CHRISTIAN EX-USC PLAYER SAYS TEAMMATES RIPPED UP BIBLES HE GIFTED THEM
"Ever since my life's changed. My life's changed for the better," Wilson told The Rock Church four years ago in a video testimony. "Now it doesn't mean that all the problems and tribulations and all the things went away. Sometimes even more came, but I believe that God has chosen me for something special. I believe that he put his hand on me to guide me and guide my heart."
Wilson shared with Pastor Miles McPherson he gave up million dollar contracts for baseball to go to college and pursue both football and baseball because he wanted to get his education.
BOY WHO INSPIRED FAITH SURVIVAL STORY 'BREAKTHROUGH' SAYS 'GOD STILL DOES THE IMPOSSIBLE'
"I just trusted that whatever God had for me it was going to happen," Wilson said of his decision. "If it was meant for me then, it would be meant for me later."
Russell said when his dad passed away in 2010, he "found the way to count on Jesus," and even going through a divorce before he made headlines is 2015 by announcing he was saving sex for marriage with his now-wife, Ciara.
CLICK HERE TO GET THE FOX NEWS APP
"I've found peace and hope and love and joy in Jesus," he said, " and he's the way and the only way."
The 30-year-old Super Bowl champion's deal runs through the 2023 season and includes a $65 million signing bonus, a no-trade clause and $107 million in guaranteed money. Wilson will earn $35 million per year, topping Green Bay Packers quarterback Aaron Rodgers, who makes $33.5 after agreeing to a $134 million extension last year.
He threw 35 touchdown passes and had seven interceptions last season, leading the Seahawks to an NFC Wildcard game against the Dallas Cowboys where they eventually lost. It was a career-high in touchdown passes for Wilson a year after he led the league in the same category.
Wilson has never missed a game since taking the reins in 2012 and Seattle has had a winning record in each season since.
Fox News' Ryan Gaydos contributed to this report.