William Shatner lends voice to iPhone app, not worried if used for R-rated messages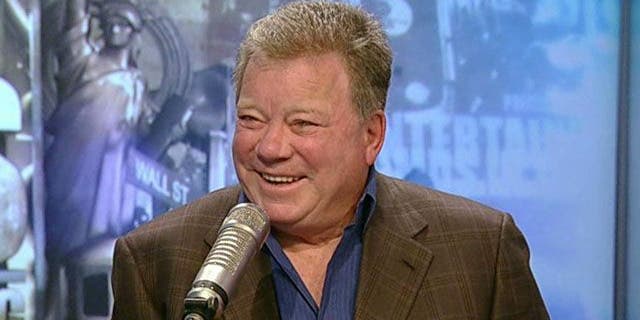 NEW YORK – William Shatner's distinct voice took us aboard the USS Enterprise in "Star Trek," stole the stage in "Miss Congeniality" and negotiated our hotel prices in Priceline commercials. And now, Shatner fans can hear that voice every day if they want to…on their iPhones.
With a brand new celebrity iPhone app called Shatoetry, the actor is lending his voice to fans to do their bidding. The app, now available for purchase in the iTunes App Store, enables users to choose from a collection of pre-recorded words to create distinctive "Shatisms," acted out in Shatner's voice.
FOX 411 spoke with the star about his new venture:
"I can say anything. I can even break up with your boyfriend. I'd be delighted to," he joked. "There are some four hundred sounds. You can make any message specific and fun. You can say I love you in three different ways."
And with all those options, Shatner said he knows there are times when his voice may be used in a less than PG-rated manner, but it doesn't bother him.
"I did think of that," he said. "I'm not worried. It doesn't keep me up. My intention is to have fun, and I would like you to have fun with the app."
Since this technology has never been done before, Shatner said he is curious to see how the app will do in today's tech savvy market.
"Is there a market for it? Then, can we grow it? This is unique," he said.
Shatoetry co-creator Lev Chapelsky of Blindlight Apps explained, "This is one of the first apps to extend a celebrity brand in such a meaningful, interactive way. It makes the celebrity's creativity truly interactive for the app user."
Considering the Shatoetry app was number one on iTunes the day after its release, one can assume this app is pushing its way to the final frontier. Now if only Mr. Shatner could work on an app to beam us up, Scottie.