Eww! Britney Spears reveals scaly feet at 'X Factor' bash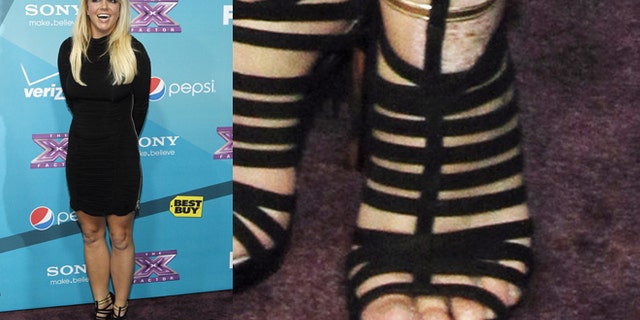 Britney Spears glammed up for an "X Factor" party in Los Angeles last night, but her Toxic tootsies let her down.
The singer sizzled on the red carpet in a little black dress that clung to her curves.
But Britney's sky high strappy heels drew attention to a big patch of dry scaly skin on her ankle.
The 30-year-old has a busy schedule judging and mentoring acts the show, but surely she can find time to take care of her trotters.
Brit didn't let her ankle catastrophe ruin her night.
The pop princess was in celebratory mood after a court threw out her former manager's lawsuit against the Spears family.
Go to The Sun for more on Britney's upcoming ... book project?