'Veep' star reveals which 'charmless' Republican senator inspired his character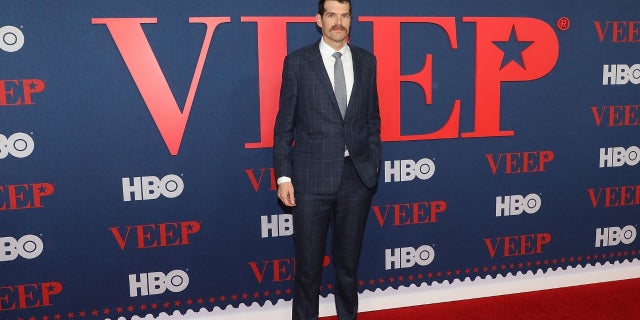 "Veep" star Timothy Simons, who plays Jonah Ryan on the hit HBO comedy "Veep," revealed Tuesday which Republican senator inspired his performance.
Simons, 40, appeared on "Late Night with Seth Meyers" on Tuesday night where he made the revelation. On the show, Jonah Ryan is a former White House liaison turned New Hampshire congressman who, in the latest season, is running for president.
"Now, my character is running for president. You would have never even thought he could get there, that he could get to run for president and now you have to actually entertain the fact that he could win," Simons said.
HBO'S 'VEEP' TO END AFTER SEASON 7
"He's charmless and he's graceless and he's narcissistic and he doesn't care about anybody but himself and I don't know if you're seeing a Venn diagram overlap," he said of Jonah Ryan.
Meyers asked the actor if he based his role on any "existing politicians."
The actor explained he based on it on "D.C. lackeys" but the shift changed.
JULIA LOUIS-DREYFUS RETURNS TO WORK ON 'VEEP' FOLLOWING BREAST CANCER TREATMENT
"When we got toward his [Jonah Ryan's] congressional campaign, the person -- speaking of charmless and graceless and universally disliked -- I based a lot of it on Ted Cruz," Simons said.
"Begrudgingly, you have to admit that Ted Cruz, he has fallen a—s backwards into some sort of power and until he's out, everybody just has to deal with him, and that's very much Jonah's vibe, that's his thing," he continued.
"Veep" airs Sundays at 10:30 p.m. ET on HBO.