Tori Spelling and Dean McDermott reportedly about to split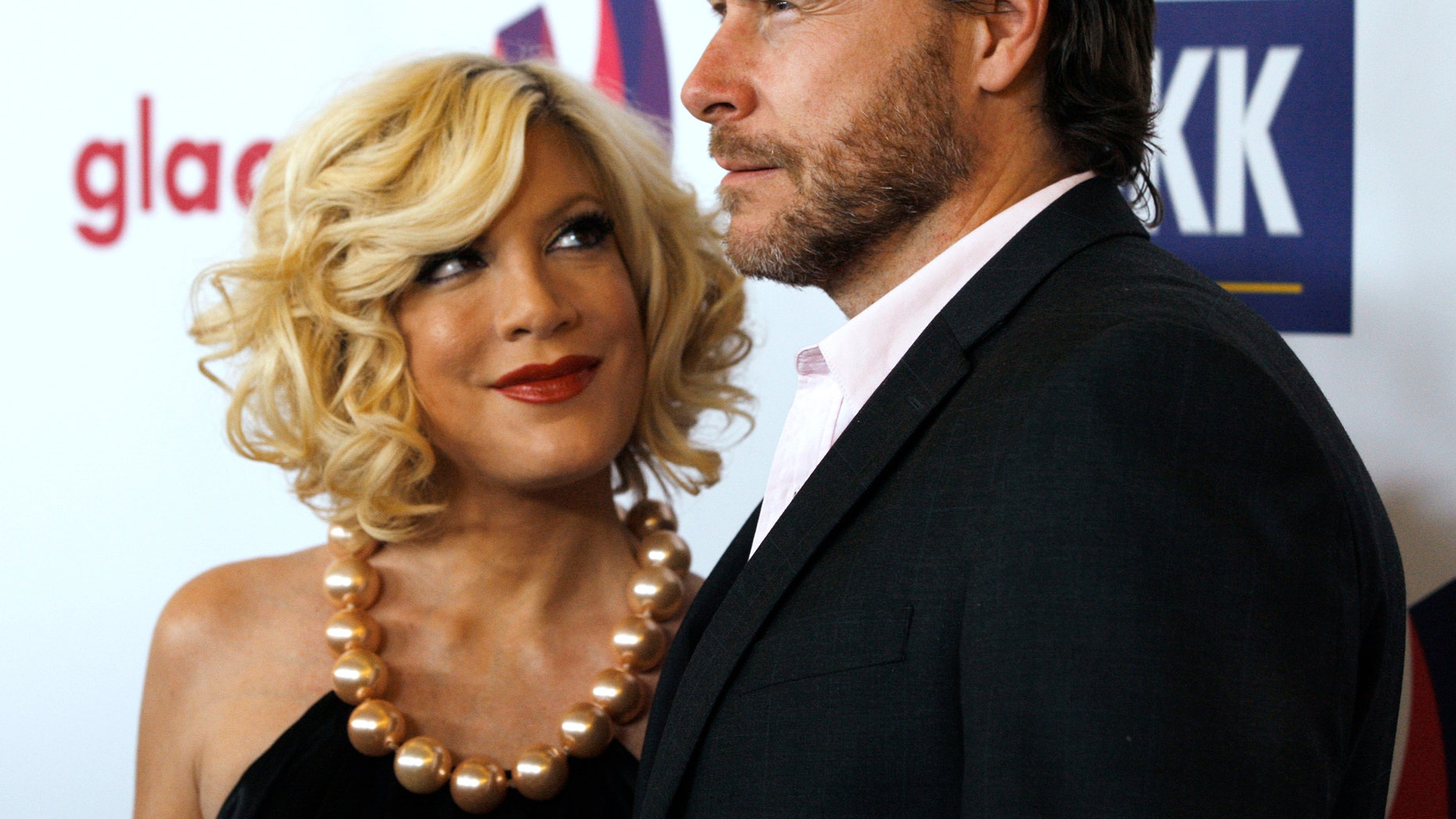 It looks like this may finally be the end for Tori Spelling and Dean McDermott. Us Weekly is reporting that the couple who have been married for eight years and have four children are headed for a split.

"There appears to be no love between them," an insider tells the magazine. "When the cameras are off, they're cold toward one another."
The reality show couple have struggled to keep their marriage together. Recent troubles include financial problems, McDermott's struggles with sobriety and of course his infamous late 2013 affair that was chronicled in the series, "True Tori."
The tension appears to have bubbled over when Spelling, 41, was in hospital last month to treat bronchitis.
"Dean has physically been there for Tori at the hospital out of a sense of obligation and it was obvious and very depressing to Tori," a second source told Us of McDermott, 47. "His thoughts were elsewhere while he was at the hospital and he was not attentive to her."
"He looked for every excuse to leave and pretty much stayed there as minimally as possible," the source continued. "He didn't spend the night there with her at all. Tori was forced to sleep alone while Dean went home to their cozy house."
Another source added, "They are barely on speaking terms."