Toni Tennille reveals the last words she told 'Captain' Daryl Dragon
Toni Tennille will always have a special place in her heart for Daryl Dragon.
When Dragon, the cap-wearing "Captain" of the Captain and Tennille duo, passed away earlier this month at age 76 of renal failure at a hospice in Prescott, Ariz., Tennille, his longtime musical partner and ex-wife, was by his side.
DARYL DRAGON, 'CAPTAIN' OF POP BAND THE CAPTAIN AND TENNILLE, DEAD AT 76
"He was a brilliant musician with many friends who loved him greatly," the 78-year-old told Fox News in a statement at the time. "I was at my most creative in my life when I was with him."
In the latest issue of Closer Weekly currently on newsstands, Tennille revealed that after their 2014 divorce, she left their Prescott home to live in Florida, where she spent two years writing her memoir. However, Tennille couldn't stop thinking about Dragon.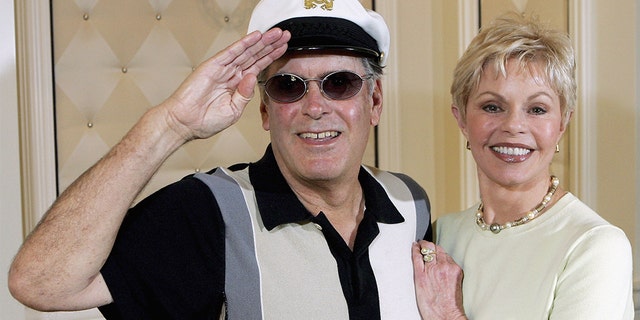 "I still had medical power of attorney, and when I finished the book, something said to me, 'I need to go back to Prescott. I should be nearer to him,'" Tennille told Closer Weekly.
Despite a painful breakup after nearly 40 years of marriage, Tennille was determined to help her longtime love however possible. According to the magazine, once she returned to Prescott, Tennille fired home health aides whom she said kept him drugged at night. Tennille also found Dragon a new place to live that offered better care and visited him regularly.
BEACH BOYS' MIKE LOVE REMEMBERS THE LATE DARYL DRAGON
And Tennille remained by Dragon's side until the end.
"I was waiting in the room with him, he and I alone," she recalled about their final moments together. "I said, 'I know you're there and want you to know that I loved you anyway,'" she said. "Then the paramedics came, and he passed away."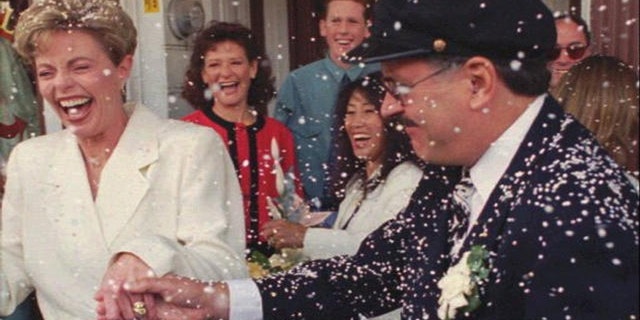 She also fulfilled Dragon's final wish, which was to have his ashes scattered around Granite Mountain in Prescott.
"He was a brilliant man," she said. "And I loved him with all my heart."
CLICK HERE TO GET THE FOX NEWS APP
And their musical hits will forever capture how much Tennille really adored Dragon.
"They were my love letters to him," she said.
In 2016, while promoting her memoir on the "Today" show, Tennille revealed what caused the seemingly fairytale marriage to end. At the time, she said their relationship ultimately failed due to intimacy issues.
"Sex is not love, sex is not intimacy," she explained at the time. "He just couldn't be affectionate, he couldn't just give me a hug. … And I don't blame him because he came from a very, very difficult family and he had a famous, but overbearing father (conductor and composer Carmen Dragon)."
"He was raised quite differently then I was," she added. "None of this is his fault."
Tennille said the childless marriage lasted for as long as it did because she attempted to fix things over the years.
"I kept trying and trying and thinking I could bring this man who has so much to give into the light," she said. "I wanted him to experience the joy that I had with my very loving family."
In the end, Tennille walked away. But there was no bad blood between the former couple. In fact, Dragon even gave the book his blessing.
Tennille told Closer Weekly that Dragon was also aware of the "Today" appearance.
"… He said, 'I thought you were great — I'm very proud of you,'" she said. "Those were things he hardly ever said to me, but it was lovely to hear. And just a few days ago, our bandmate Rusty Higgins sent the last email he had from Daryl right after our divorce that said, 'Toni left me, as well she should have.' It was heartbreaking — that's when I found out he knew I had to leave because I was going down with him."
In 1967, Dragon – a classically trained musician – started playing keyboard for The Beach Boys, which led to him being given the nickname "Captain" by lead singer Mike Love because of his affinity for wearing a captain's hat while on stage.
Four years later, Dragon met Tennille, and the pair soon began performing together, with Tennille singing and Dragon on keyboards — he also later served as a producer for Captain and Tennille.
The duo went on to top the 1970s music charts with hits including "Muskrat Love," "Shop Around" and "Love Will Keep Us Together."
"Love Will Keep Us Together" catapulted the couple to fame with their breakthrough coming in 1975, when they covered the Neil Sedaka-Howard Greenfield song.
The Captain and Tennille version topped the charts – and acknowledged Sedaka's authorship by singing "Sedaka's back" at the end of the song – and won a Grammy for record of the year.
They followed with a mix of covers such as "Muskrat Love" and "Shop Around" and original songs, including Tennille's "Do That to Me One More Time," which hit No. 1 in 1980. They also briefly starred in their own television variety show.
Dragon is survived by his older brother, Doug Dragon, and two nieces, Kelly Arbout and Renee Henn.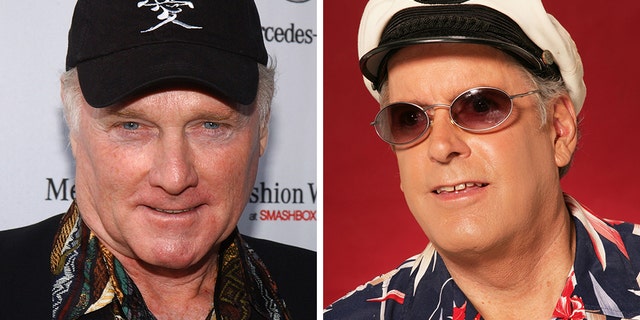 The Beach Boys' Mike Love previously paid tribute to Dragon.
Love – Beach Boys co-founder with his cousins Brian, Dennis and Carl Wilson – gave Dragon the nickname "Captain" after the musician started playing keyboard for the band in 1967 and showed his affinity for wearing a captain's hat onstage.
"Daryl Dragon affectionately known as Captain Keyboard was a cherished member of our touring band," Love told Fox News in a statement at the time of Dragon's death. "He was the modest genius whose penchant for sporting a captain's cap earned him the moniker Captain Keyboard.
"Whether in the studio, on stage or just hanging out, he was loved by all of us who had the pleasure of knowing him," the Beach Boys lead singer, 77, continued. "He was a genius of the keyboard and along with Toni Tennille achieved great success as Captain and Tennille.
"It's a sad way to start the New Year hearing of his passing. He gave us 'Love Will Keep Us Together': a great thing to remember when we think of him. He left us a great legacy through his music. RIP Captain."
Fox News' Mariah Haas and the Associated Press contributed to this report.