Three 'Deadliest Catch' Captains Quit Show, Report Says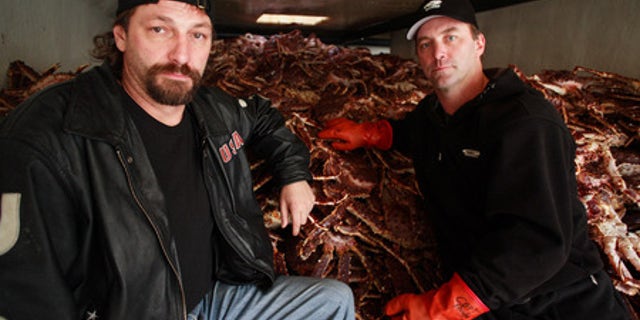 Three ship captains from Discovery's reality series "Deadliest Catch" have quit, the Hollywood Reporter reports.
After being sued by Discovery for not working on a planned spin-off, Capts. Johnathan and Andy Hillstrand said bye-bye to the network. They were joined by Capt. Sig Hansen.
"We have been through a lot over the past year and unfortunately given the current situation with Discovery we are unable to continue participating in 'Deadliest Catch,'" the fishermen said in a joint written statement. "It has been a fantastic ride, and we wish the best to all of the amazing and supportive 'Catch' fans we have met over the years."
The Hillstrands are being sued for $3 million by the cable network, which claims they scuttled the spin-off "Hillstranded" by failing to finish the series.
The Hillstrands' lawyer said the lawsuit could force them to sell their boats and fire their crews.
Hansen joined the walk-out, saying, "I want people to know the captains stand together, and me and my brothers support them 100 percent."
Hansen is captain of the Northwestern on "Deadliest Catch." The Hillstrands captain the Time Bandit.
This has been a tough year for "Deadliest Catch" captains. In February, show favorite and Cornelia Marie captain Phil Harris died of a massive stroke at age 53.