'Deadliest Catch' Employee Facing Felony Drug Charges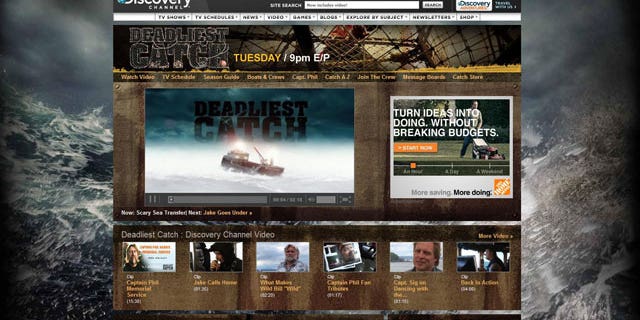 NEWYou can now listen to Fox News articles!
ANCHORAGE, Alaska – A production manager for the hit cable TV show "Deadliest Catch," who police said bragged about his ability to deliver cocaine to the Alaska fishing town of Unalaska, is facing felony drug charges, court documents state.
Matthew Schneider, 22, was charged April 27 with using and selling cocaine after he delivered about $300 worth of cocaine to an undercover officer on March 20, the documents state.
Schneider, who resides in Anchorage, was not in custody and police don't know his whereabouts. Alaska State Troopers have been told to watch for him.
"I certainly would like to speak with him," Sgt. Mike Holman of the Unalaska Police Department said Thursday.
Schneider was the only person working on the "Deadliest Catch" who has been charged.
The Discovery Channel airs the show but did not employ Schneider, spokeswoman Elizabeth Hillman said.
Maggie Nye, a spokeswoman for Original Productions, which produces the show, did not immediately return a call seeking comment.
The website of the Burbank, Calif., company says it specializes in "honest-to-goodness unscripted reality programming."
Charging documents said Schneider was in his room at the Grand Aleutian Hotel when he removed the drugs in three paper bindles from his pocket and handed them to the undercover officer.
Schneider was one of 18 people charged in a drug investigation that began in January. He talked about large amounts of cocaine from California being distributed at "Deadliest Catch" parties in Unalaska, court documents said.
He used cocaine in front of the undercover officer and talked about purchasing a large amount of cocaine to sell, according to the documents.
So far, police have seized more than $80,000 worth of drugs in the investigation, including methamphetamine, cocaine, OxyContin and marijuana. Holman said more people were expected to be charged.
Unalaska Mayor Shirley Marquardt said the town had come a long way since the 1970s. As a young woman, she worked in the off-loading plant when boats would come in loaded with crab and the fishermen awash in money
Instead of blowing their hard-earned money on drugs, the fishermen would turn bundles of cash over to her for safekeeping. Marquardt kept the money under her mattress.
Marquardt finally had to tell her fishermen friends to find another way to keep their money safe. She told them to stop calling in the middle of the night high on cocaine because they thought their hearts were about to stop.
"I wasn't part of that culture," she said. "It was just crazy."
The move away from a mad-dash style of fishing to a fishery that brings a steady supply of money into the town -- not a deluge -- has helped turn Unalaska into a family community, she said.
Residents want to keep it that way.
"No community is ever going to stop drugs from coming into the community or drug use," Marquardt said. "But for people from out of town that come here, don't bring that garbage with you. If you are going to bring that garbage with you, you are not welcome."