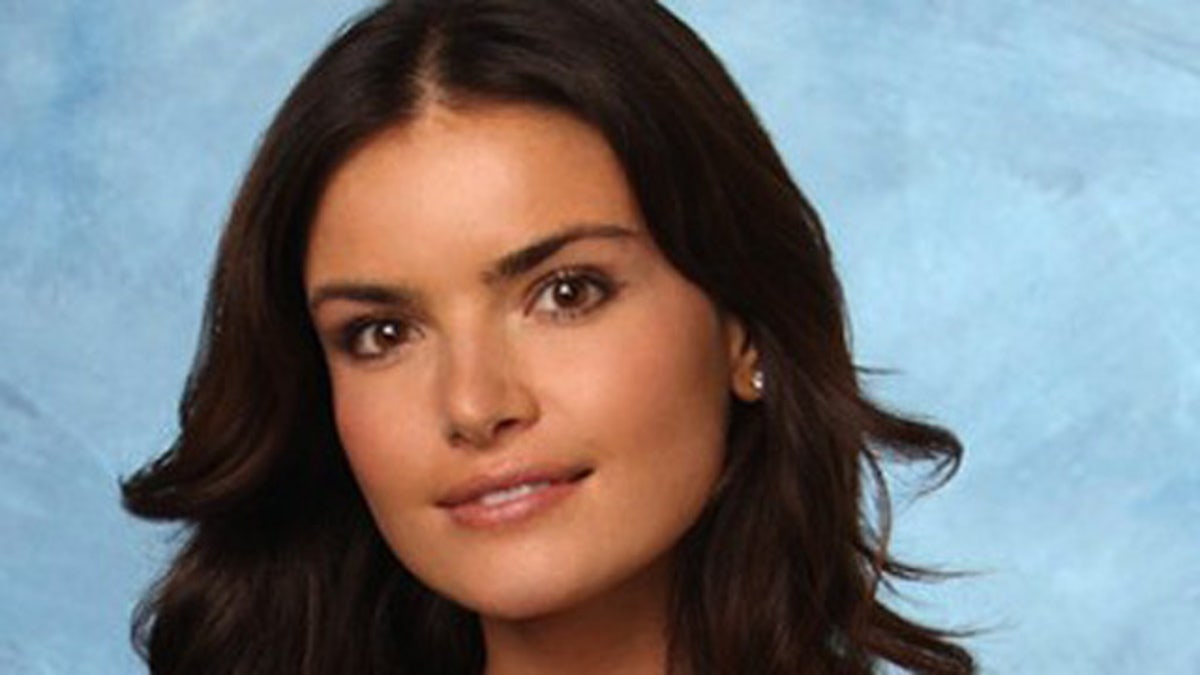 On Monday's "Women Tell All" episode of "The Bachelor," each rejected contestant was given the opportunity to share their story of what went wrong and their experience with fellow contestants in the quest to find love with Ben Flajnik.
And it wasn't always pretty.
Despite the show supposedly centering on the actual "Bachelor" himself, Flajnik was featured for a mere ten minutes in the entire program. Instead, the show's resident bad girl Courtney was the star of the night in a show that made franchise history – allowing Courtney, who is one of the final two contestants, to participate in the "Women Tell All" episode.
Courtney made few fans during her tenure on the show, with almost all of the ladies accusing her of being "in it to win it." (If you're asking yourself, 'isn't that the whole purpose?,' don't feel bad, so are we.)
The ladies wasted no time bemoaning Courtney's cliché reality show behavior, with Bachelor boo-hopeful Nicki describing what she said were contradictory actions.
"[On the show's Feb. 27 episode] Courtney tells Ben that, 'she's tried so hard to get along with the other girls,' which is not true. Once she realized that her chances might be hindered, she flips and feels bad.
"Well, boo hoo," she added poignantly.
Kacie, who was kicked off after the show's "hometown date" round, echoed Sterling's sentiments.
"[Courtney] was two people," she said. "One way around us and another around him. I feel like I know all of the other women here well because they always acted like themselves."
(Insert obvious reality television joke here).
But fear not, for Courtney was given the opportunity to defend herself. Entering to shocked, yet scathing looks from her fellow competitors and disgruntled glances from audience members, Courtney took to the stage to plead her case with America and the girls.
With her voice shaking and eyes welling with tears, Courtney assured her fellow contestants that she too was there for the same reason and it wasn't for a tabloid cover or television notoriety.
No, she too, she promised, was there for love.
"I'm sorry," she said. "I take it all back. Looking back, I'm really sorry that I hurt all of your feelings. You may say it's not genuine but it is."
The model added that she has seen things in herself that she is determined to work on.
"Nobody gives you a manual on how to be on 'The Bachelor,'" she added.
But Courtney should take comfort in that she wasn't the only gal at the center of the blows.
Samantha took aim at Blakely for not being friendly with the other women, a claim which Blakely countered with the assertion that she is simply more mature than the group.
"I didn't bother with small minded people," she said.
ABC censors definitely worked hard for their money monitoring Samantha's response.
Watch the clip:
Samantha later got a taste of her own medicine when Brittney told her "You are like the Chihuahua in the house that doesn't stop [barking]. Just shut up!"
Ouch.
"The Bachelor" season finale, which features the final showdown between contestants Lindzi Cox and Courtney, airs Monday, March 12 at 8 p.m. EST on ABC.