The X Factor: Marc Anthony, Simon Cowell Blown Away by Group Talent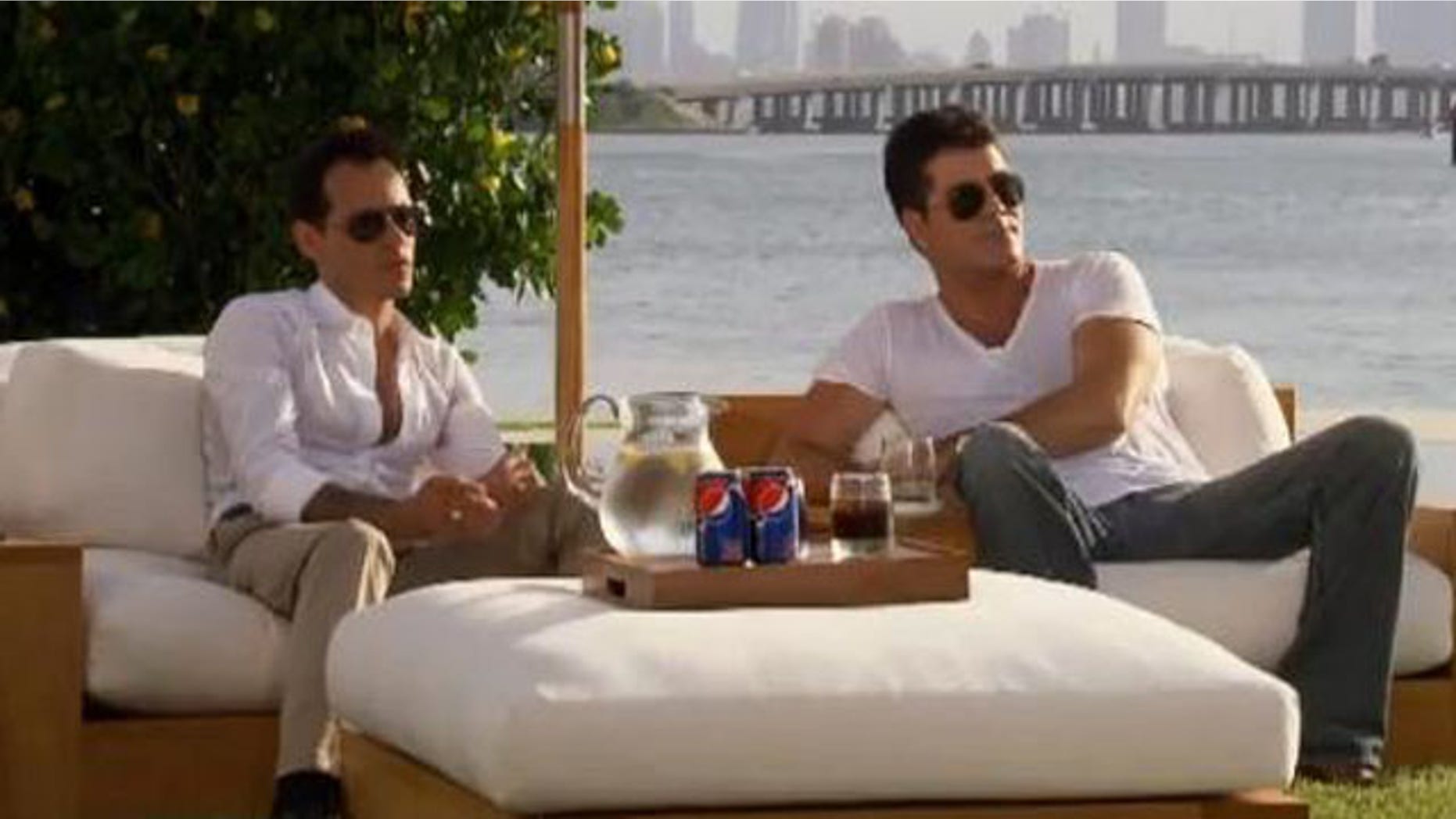 Marc Anthony and Simon Cowell may have just struck gold. Or better yet, platinum.
The Puerto Rican superstar and record label titan might have found the next big girl group Wednesday night on "The X Factor."
Only 24 contestants remain on the "The X Factor" and now each one falls under a singing category and are assigned two judges. They practice and perform at one of their judges home.
Britney Spears was given the "Teens"category, which she will be guiding with pop/electro singer and Black Eyed Peas member will.i.am. Mexican-American Demi Lovato was ecstatic to find out she would be mentoring the "Young Adults" with ex-squeeze Nick Jonas.
"I got the best group. I am 20 and in the middle of that age group," Lovato said, adding the she has "the winning team."
Music mogul L.A. Reid was not happy to be stuck with the "Over 25" singers, and was reportedly seen throwing a fit.
The music producer brought along his successful client Justin Bieber and Biebs' manager, Scooter Braun, for assistance.
Simon Cowell will be mentoring the "Groups," with none other than "the king of Latin Music" Marc Anthony.
"We are in Miami and I needed some help," Cowell said after the groups arrived at his over-the-top mansion in the Sunshine State.
"Let me introduce you to Marc Anthony," Cowell told girl-group Lylas, which exploded in an outburst of screams and smiles.
The guys were also in awe of the Latino music legend.
"Marc Anthony! That's kind of crazy! I've been a fan ever since [his single] 'I need to know,'" said one of the male members from duo Dope Crisis.
The Puerto Rican Salsa singer was sympathetic but tough and wasted no time in getting down to business.
"I totally understand what it must be like and what you guys are going through," he told the contestants. "I've been there. This can very well be the beginning of the rest of your life."
With that said, he along with Cowell sat down with Lylas, who describe themselves as "the same person in five different bodies." The girls had to prove they deserve to be left in the competition.
"I just want to be really, really clear," Marc Anthony said. "If one of you messes up, all of you go home."
Lylas took the Latin singer's advice to heart and blew him and Cowell away singing a rendition of Shontelle's heart-breaking song, "Impossible."
"I don't know what to think," Marc Anthony told Cowell after the girls finished performing."That was unbelievable."
Cowell said he felt the same way.
"It's gone somewhere else," Cowell said. "Clearly one great group here."