Ted Lange talks 'Love Boat' days and why he had a sex advice column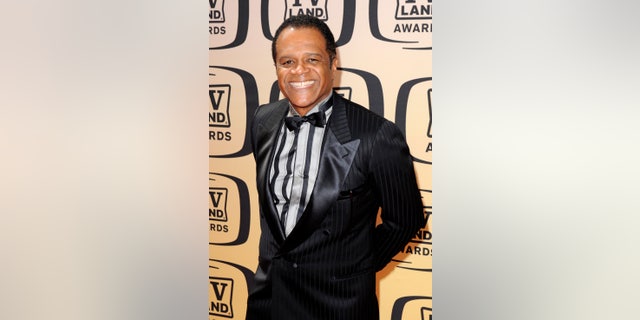 Ted Lange will forever be known as the affable bartender Isaac Washington in "The Love Boat," but the 66-year-old actor is much more than an accomplished mixologist. He graduated from the prestigious Royal Academy of Dramatic Arts and appeared on Broadway in the original production of "Hair." Lange can currently be seen in GSN's "Mind of a Man." The Oakland native spoke to FOX411 about his new TV show, his sex advice column and whether he's still in touch with Gopher and Doc.
FOX411: Do you keep in touch with your old cast mates?
Ted Lange: All of them. We became friends. We worked together for 10 years. We maintained the friendship. We go out for dinner. Bernie Kopell and I will watch boxing matches together. I learned to play tennis on Bernie's court.
FOX411: Has there been a day in your life since the show that you haven't been asked to do the hand thing?
Lange: No there hasn't. But you know what? You look at [it] like people are going to see you once. They're going to have this memory of you so you give them what they want. That's what they love and it only takes a minute.
FOX411: You also co-wrote a sex advice column!
Lange: Most of the time I was trying to talk about patience for a young guy and perseverance. When you see someone you like, don't rush in. Find out what they're about. I was trying to give guys a handle on how to develop a relationship.
FOX411: You write plays too.
Lange: Twenty three plays and I'm going to Virginia in May to perform one of my plays. It's called "Lady Patriot." It's about the Civil War, Jefferson Davis' White House. There's a spy in the White House, no one knows who it is. It turns out to be a 21-year-old black slave who could read and write named Mary Bowser. True story. I do a lot of historical research on my plays and then I take it from a black point of view and put it on the stage.
FOX411: Tell us about "Mind of a Man."
Lange: They have two women contestants and they have to figure out what the correct answer is that a man might say. They poll 100 guys and the come up with some answers and these two contestants have to guess which is the correct answer. If they get it right they win money, that's the best part of the game.
FOX411: Do men think about anything besides sex, food and sports?
Lange: (Laughs) Oddly enough that's what I thought when I first started playing the game, but there's a lot of different things going on which makes it very fascinating and sometimes the answer that you think [it] would be isn't the answer. I'm kind of a safety valve, older man view on what the answer might be. If I'm thinking of an answer for a younger man I have to go against what I would normally do and figure out what a younger guy would do, all those mistakes that I made.
FOX411: Like?
Lange: Oh asking a woman what her sign was more than once. I'd ask, "What's your sign?" She'd say, "Capricorn," and then 10 minutes later I'd ask, "What's your sign?" and then another 10 minutes later I'd ask, "What's your sign?" again and she would say, "You know what? This isn't going to happen because you're not listening to me, stuff like that." Age and wisdom do play a part in this.
FOX411: And why can't men listen, focusing on other things?
Lange: Whatever the women's assets are, it might be her legs, a beautiful smile, a derriere, who knows? Depends on what the guys proclivities are. Sometimes you're so focused on the wrong thing. A woman told me once, "'If you would listen to what I'm saying, you'd have succeeded much more quickly."
FOX411: Ever get sick of mixing those drinks on "The Love Boat?"
Lange: No! Those drinks made me a fortune. Mixing those drinks set me up for life. I got a chance to do things that I wanted to do and turn down things I didn't want to do.
FOX411: Who was your favorite guest on the show?
Lange: Diahann Carroll because that was my first romantic screen kiss. It's like a virgin - your first time is always special. I messed up about 15 times before she realized I was doing it on purpose. We kept having to do take after take until she finally said, "You better stop that and get it right."
We got a chance to meet these stars like Greer Garson and Ginger Rogers and Douglas Fairbanks Jr. That was fun because they always took time with the younger actors to school them a little bit, give them some knowledge about the business and about the craft. The other thing was we were seeing stars on their way up like Tom Hanks, Billy Crystal and Martin Short.