Tattooed shop gal Olivia Black suing 'Pawn Stars' over firing?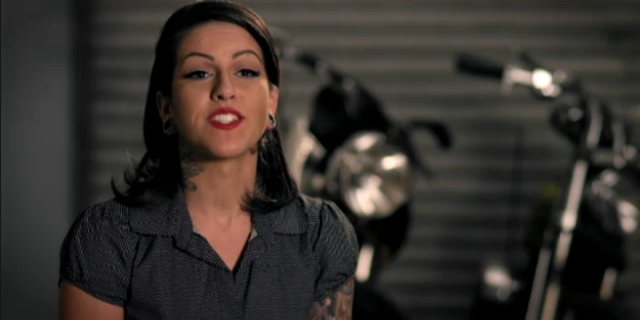 NEWYou can now listen to Fox News articles!
One time "Pawn Stars" cast member Olivia Black has been advised to sue over her abrupt firing from the series, according to her publicist.
"Olivia has missed seeing her fans from 'Pawn Stars' as much as they've missed seeing her. Her firing was abrupt and unfortunate, and I think the public deserves more answers," her rep said in a statement sent to FOX411.
Black was dismissed last year after it was revealed that she posed for some racy nude photos. She was fired from the series but not from the Gold & Silver Pawn Shop, "Pawn Stars" cast member Rick Harrison explained.
"I never fired her. She's out doing her own thing now. It's just the production company did not want her working there anymore. What she does in her personal life…is her business," he said.
Black told us she left the shop in April, simply stating: "It was very apparent my time there was done."
Now, she is being advised to go after Leftfield Pictures, the company apparently behind her dismissal from the hugely popular show.
"Olivia has moved on and is now gearing up for a national tour for her fans which will include photo ops, autograph sessions, and night club appearances. She is also in the beginning process of her own reality show," her rep said.
Black did not immediately return FOX411's request for further comment.