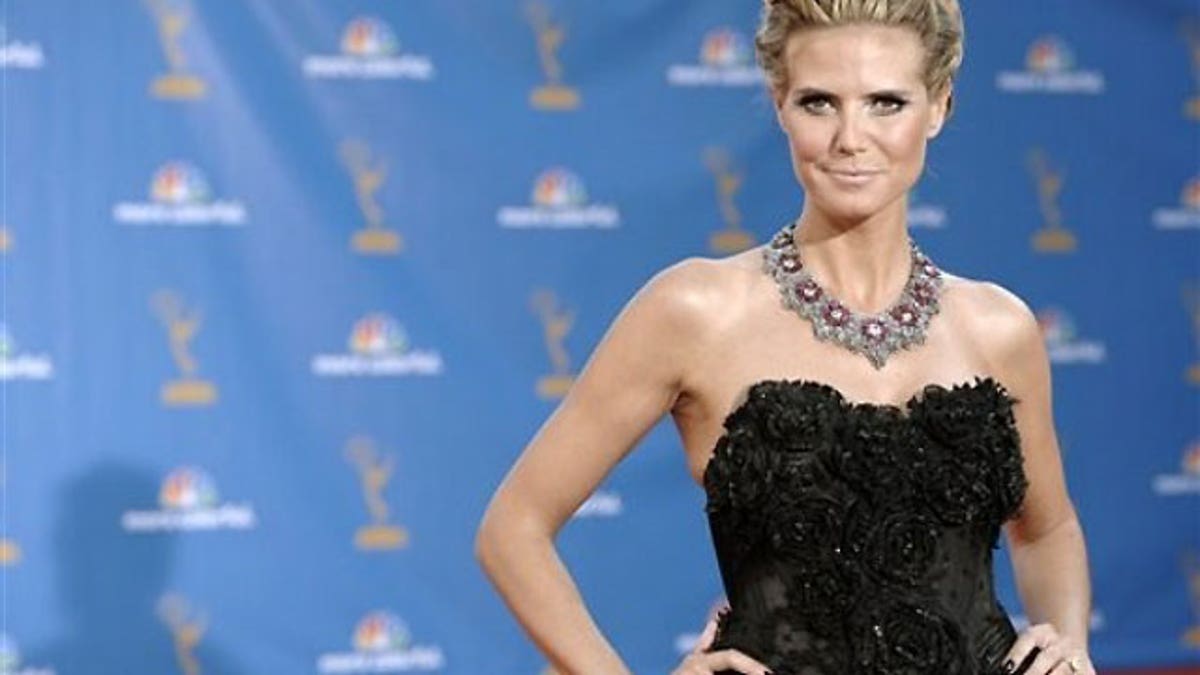 Supermodel Heidi Klum is quitting her gig with Victoria's Secret after 13 years with the company, the New York Post reports.
Klum told the Post during Paris Fashion Week, "All good thinks have to come to an end. I will always love Victoria's Secret. It has been an absolutely amazing time."
The 37-year-old model will be focusing her efforts on her gig at "Project Runway," a new fitness clothing line and her family. Earlier this week, a super sexy video made with her singer husband Seal made headlines for its racy imagery, where the couple appears to be nude and kissing.
But with Klum, dubbed "the body," departing VS, bosses will have to find a new top angel. Models Miranda Kerr and Doutzen Kroes are both pregnant, so the wings could go to Adriana Lima or Alessandra Ambrosio, the Post reports.
Klum has hosted the annoual Victoria's Secret fashion show since 2002 and wowed last year after she walked the runway in lingerie a mere five weeks after giving birth to her fourth child.