'Star Trek: Discovery' showrunner drops details about Klingons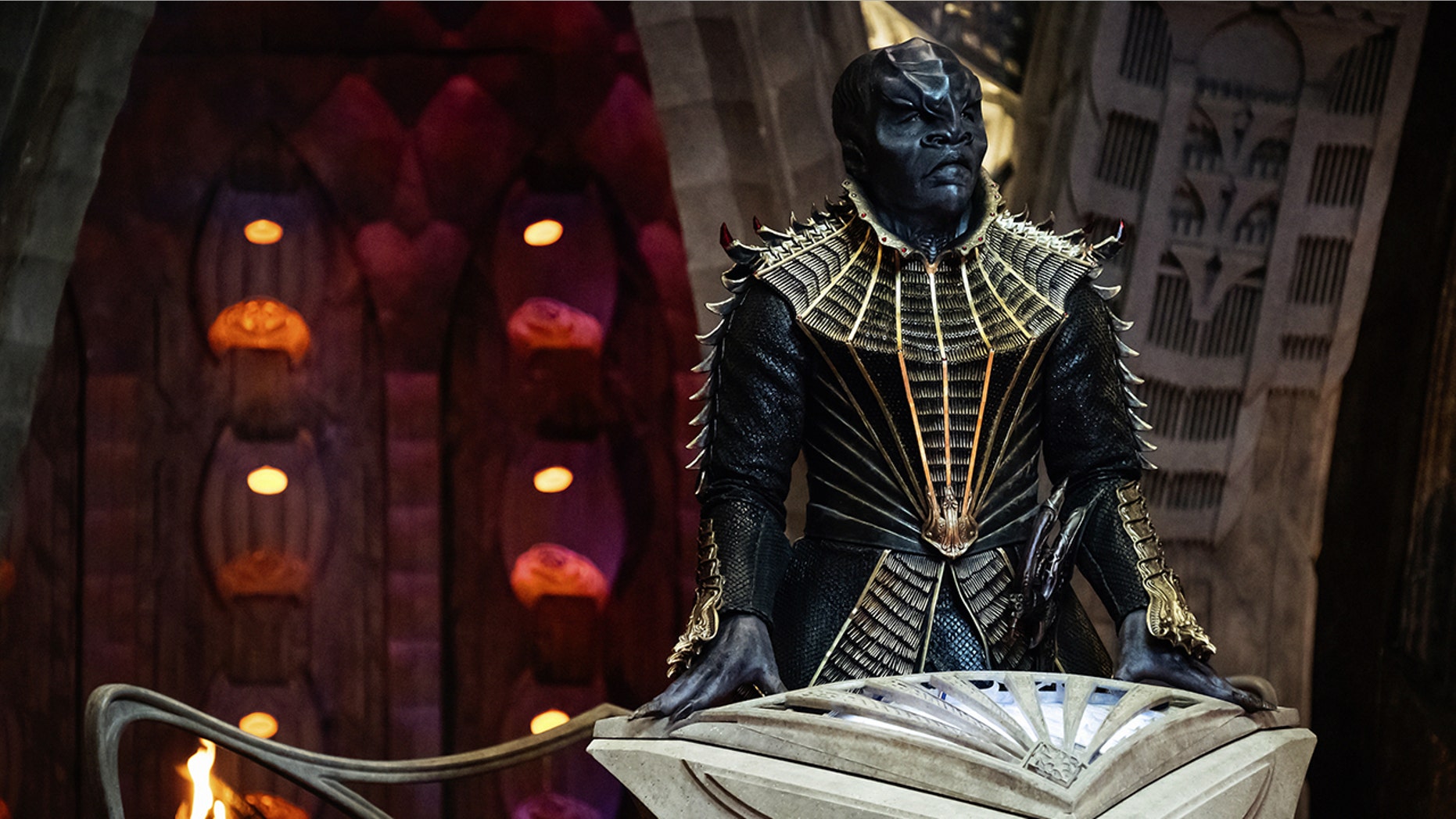 With the premiere of CBS All Access' "Star Trek: Discovery," fans are finally getting an answer to one of the most burning questions they have about the new series. The showrunner is opening up about why the prequel series decided to change the look of the Klingons.
As anyone who has heard anything about "Star Trek" knows, Klingons are one of the main antagonists - and occasional allies - to the Federation. They've been a through-line in every iteration of the TV series, as well as the movie franchises. As a result, their inclusion in "Discovery" was a given. In fact, the new series will be set during the Federation-Klingon cold war that was only talked about in the original series.
'STAR TREK' ROLLER COASTER DEBUTS AFTER YEARS IN DEVELOPMENT, SADLY ISN'T LOCATED IN US
The first teaser trailer for the Sonequa Martin-Green-led series gave fans their first look at the redesigned Klingons, who look completely different from the aliens that have appeared in the canonical TV series in the past. Speaking to Entertainment Weekly, showrunner Aaron Harberts discussed the change.
"In different versions of 'Trek,' the Klingons have never been completely consistent," he said. "We will introduce several different houses with different styles. Hopefully, fans will become more invested in the characters than worried about the redesign."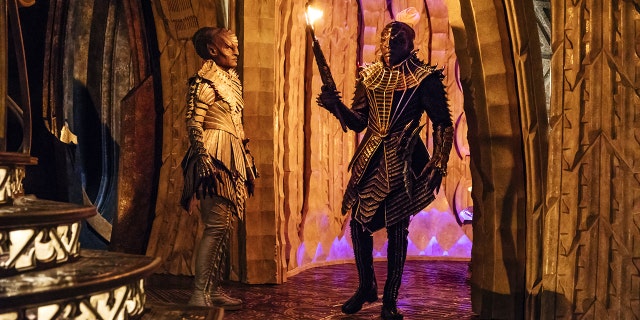 'STAR TREK' TV SERIES DELAYED UNTIL MAY 2017
While Harberts' answer seems to be blowing off the question, he's not wrong about the inconsistent look of the Klingons throughout the franchise's 52 years. In the original series, the aliens looked very similar to humans, just with darker skin. It wasn't until "Star Trek: The Next Generation" that they received the ridges on their foreheads that make them stand out. An effort was made during "Star Trek: Enterprise" to explain the discrepancy between the original series look and the one that prevailed through "The Next Generation," "Deep Space Nine" and "Voyager," but it's still somewhat of a mystery.
The most recent depiction of the Klingons came in "Star Trek: Into Darkness," where they too looked very different from the TV show. However, because the films are technically removed from the events of the show, they were under no obligation to bridge the design gap. "Discovery" on the other hand, is set 10 years before the events of in the original "Star Trek" show, meaning the Klingon's look between then and now might have to be addressed.
Plot details about the new series are scarce, but it was previously announced that Chris Obi, Shazad Latif and Mary Chieffo have been cast to play Klingons on "Discovery."