Sophie Turner doesn't mind that Kit Harington made more money than she did for 'Game of Thrones'
"Game of Thrones" star Sophie Turner made less money on the HBO hit series than her co-star Kit Harington — but she says the gender wage gap had nothing to do with it, making conversations about their income together "tricky."
"Kit got more money than me, but he had a bigger storyline," the 23-year-old actress told Harper's Bazaar UK.
"And for the last series, he had something crazy like 70 night shoots, and I didn't have that many. I was like, 'You know what … you keep that money,' " she said.
KIT HARINGTON SAYS LAST SEASON OF 'GAME OF THRONES' 'SEEMS LIKE IT WAS DESIGNED TO BREAK US'
Turner does believe that the tides are turning for women in the workplace, noting that employers in Hollywood appear to be "more willing to listen to people saying, 'I want the same amount of money.' So things are getting done, but it will take a while, I think."
NATHALIE EMMANUEL SAYS 'GAME OF THRONES' HAS A 'BITTERSWEET ENDING'
In terms of other feminist causes within the entertainment industry, including the #MeToo and Time's Up movements, she says, "I've had moments where I've thought in hindsight, 'That was not an OK thing for someone to do,' but I've never had anything as extreme as these awful Weinstein cases. Almost half the people you meet in the industry have some sort of tale to tell. We'd talk about it before, but no one was saying, 'This is weird, someone should speak up.' People had this idea about Hollywood that it's big and glamorous and crazy things happen and,'That's showbiz, baby.' Until suddenly people started looking at it from a more humane point of view and saying, 'It's not OK. It's abuse'."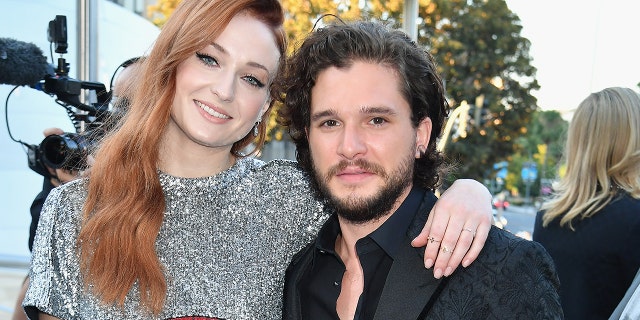 Thankfully, she's seen a marked change ever since the movements began.
CLICK HERE TO GET THE FOX NEWS APP
"I think everyone's a bit terrified. Old men... whoever's committing these awful crimes," she said. "It's not just being publicly shamed, it's proper consequences. It's losing your jobs and going to court. It's great that these things have happened."