Social media rips into Lil' Kim for saying she's 'a Spanish girl trapped in a black girl's body'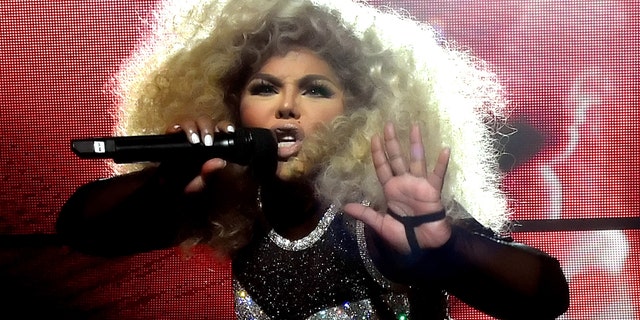 Poor Lil' Kim is getting ripped on social media after posting a video tweet in which she says she's, "a Spanish girl trapped in a black girl's body."
"I'm all mixed up, girl," the rapper adds, laughing. She then sings a song in error-filled Spanish and does a couple of moments of flamenco dance moves.
What may have been a joke in Lil' Kim's mind set off a firestorm of memes and outraged responses directed at the singer, model, songwriter and record producer from the Bedford-Stuyvesant neighborhood in Brooklyn.
Quite a few of Notorious K.I.M. fans expressed a need for her to get some mental help.
Those following Lil' Kim's career the last few years can't help but to have noticed some dramatic changes to her looks. From plastic surgery to skin bleaching, the little emcee born Kimberly Jones has struggled with her identity.
In a 2000 interview with Newsweek, Lil' Kim said, "Guys always cheated on me with women who were European-looking. You know, the long-haired type. Really beautiful women [who] left me thinking, 'How I can I compete with that?' Being a regular black girl wasn't good enough."
Like us on Facebook
Follow us on Twitter & Instagram