Kanye West has clean criminal record after judge erases beating conviction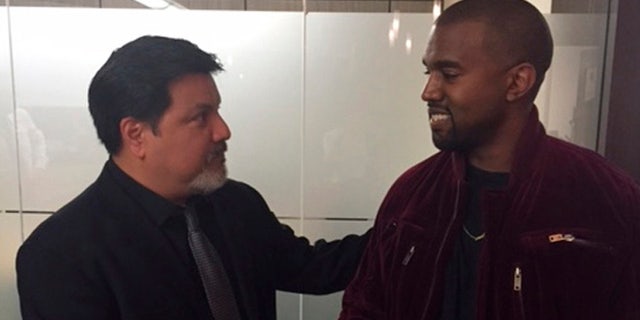 Kanye West no longer has his fist fight with a Los Angeles-based paparazzo on his criminal record.
According to TMZ, a Los Angeles judge approved a request to expunge West's conviction for beating up photographer Daniel Ramos at Los Angeles International Airport in July 2013.
During the incident, Ramos claimed he repeatedly questioned the rapper as he exited the airport. While West made it clear he did not want to talk, the paparazzo persisted and West eventually lunged at him and his camera.
The attack was caught on camera.
The rapper pleaded no contest in 2014 to misdemeanor battery for the incident and was sentenced to two years of probation, 24 anger management therapy sessions and 250 hours of community service – which he has completed.
Removing a misdemeanor conviction from a person's record is a routine matter.
In April 2015, West settled a civil suit Ramos filed against him. The confidential settlement required the rapper to publicly apologize to Ramos.
"We believe that this case sent an important message. Celebrities are not above the law, and they have no right to physically attack someone simply because they were asked a question," Ramos' attorney Gloria Allred wrote in a statement at the time.
Like us on Facebook
Follow us on Twitter & Instagram