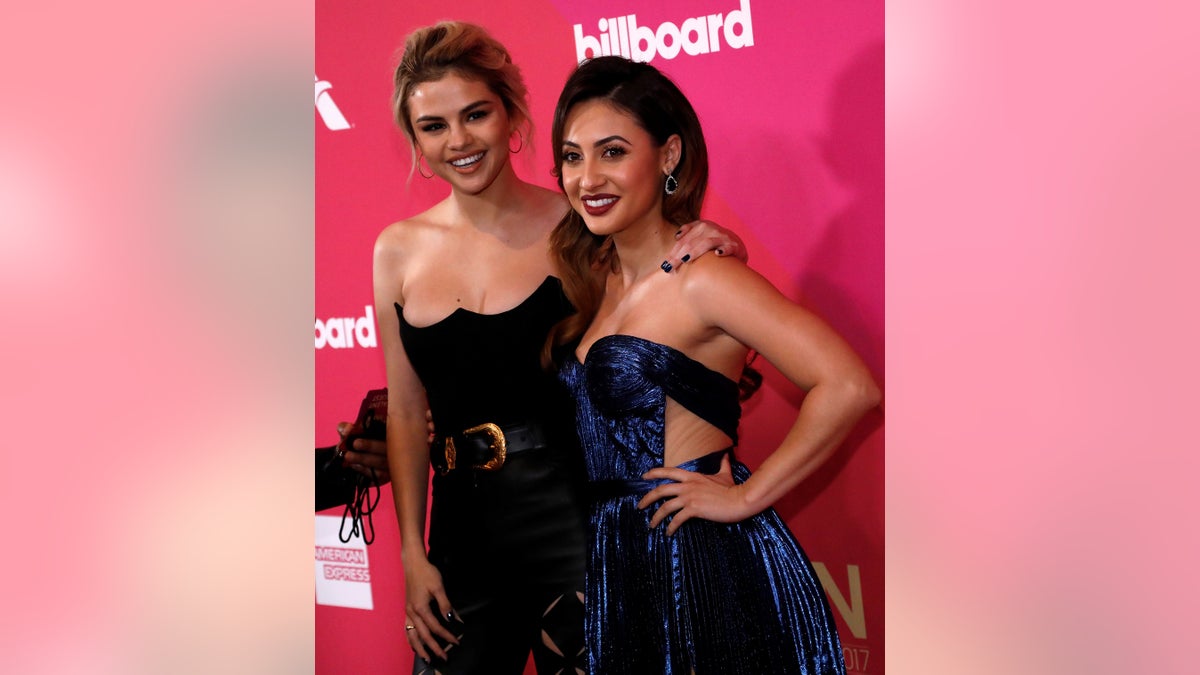 Selena Gomez's close friend Francia Raisa is opening up about the "depression" the pair suffered after she donated her kidney to the 25-year-old pop star as part of her treatment for lupus.
Raisa, 29, made the remarks to Self in a video clip that was published on Wednesday. Gomez, she said, told her over FaceTime she was a match.
"And I'm like, 'Yay... what? How do you know this?'" the "Grown-ish" actress said. "I had a way that I wanted to tell her when I made the decision. I knew it was gonna happen, I just needed that time, like it's a big thing."
She continued, "So I hang up, and I call my social worker, and I'm angry. And she told me, 'It's gonna be hard: the recipient is gonna glow, and she's gonna recover a lot faster than the donor is 'cause she's receiving something she needs. You're losing something you don't need to lose. It's gonna be hard.' And it was very hard. Selena and I both went through a depression."
SELENA GOMEZ IS TAKING A BREAK FROM FAME AFTER JUSTIN BIEBER BREAKUP, REPORT SAYS
Gomez, according to Raisa, "had some complications with hers, and she's bigger scars, than you know, I do."
Raisa said that Gomez texted her, "I'm so scared I might die."
"I was like, 'What?' And I - I was calling someone and that's when when she got the complication where the kidney turned and broke an artery," Raisa revealed. "And she had to go back in and they actually had to take a vein out of her leg, so she has a scar right here, and um, build a wall around her artery."
Gomez also opened up about her battle with depression in an interview with Harper's Bazaar in early February.
"[Depression is] not something I feel I'll ever overcome," Gomez told the magazine. "There won't be a day when I'm like, 'Here I am in a pretty dress— I won!' I think it's a battle I'm gonna have to face for the rest of my life, and I'm okay with that because I know that I'm choosing myself over anything else."
The singer has been very open about her life-saving transplant.
"As soon as I got the kidney transplant, my arthritis went away," the singer told TODAY in October. "My lupus -- there's about a 3-5 percent chance it'll ever come back. My blood pressure is better. My energy, my life has been better."
Gomez praised Raisa during an acceptance speech for the Billboard Woman of the Year Award in November 2017.
"I think Francia should be getting this award. She saved my life … I feel incredibly lucky," she said at the time.