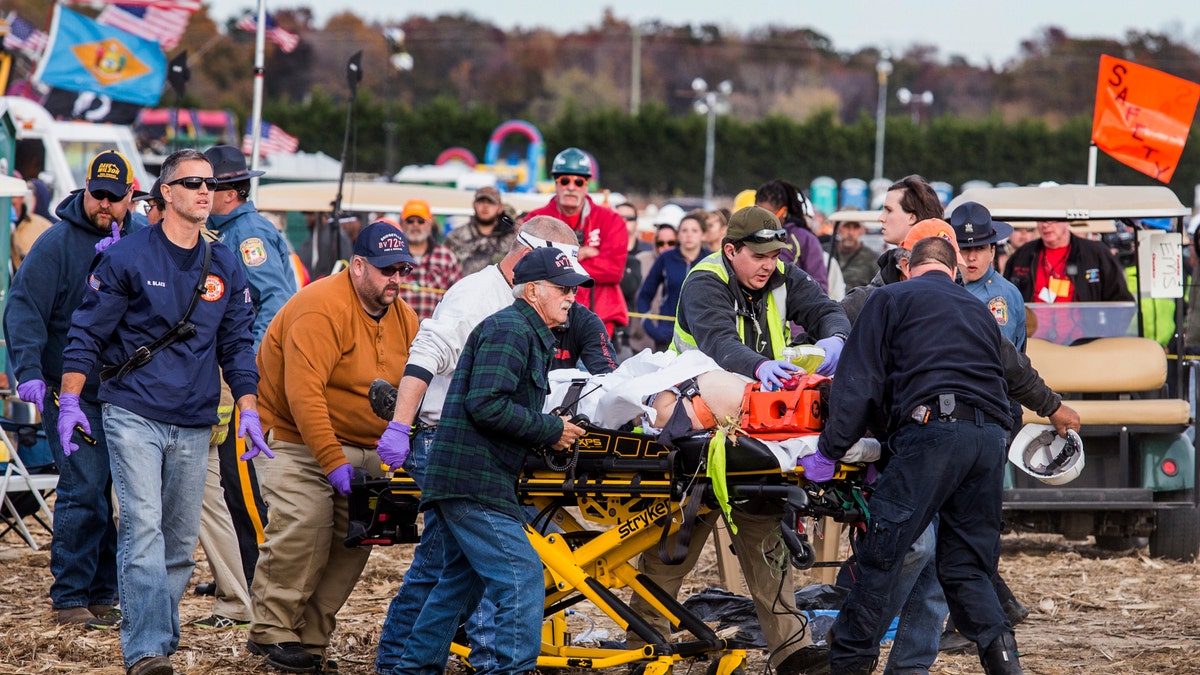 The Science Channel has canceled its planned TV special on a Delaware pumpkin-launching competition after a woman was critically injured during the event earlier this month.
Science Channel spokesman Paul Schur said in a statement that the network has canceled the Saturday night three-hour "Punkin Chunkin" special. The show was also going to air on the Discovery Channel.
Delaware State Police said in a statement that an air cannon's trap door ripped off the machine after the cannon fired a pumpkin on Nov. 6. A 39-year-old woman was hit by chunks of metal and remains in critical condition. A 56-year-old man was also hurt.
A Science Channel production crew had been chronicling the three-day Sussex County tradition.
Authorities say the incident has been preliminarily considered an "industrial accident."