Ryan O'Neal 'Disappointed' That Farrah Fawcett Was Excluded From Oscars Tribute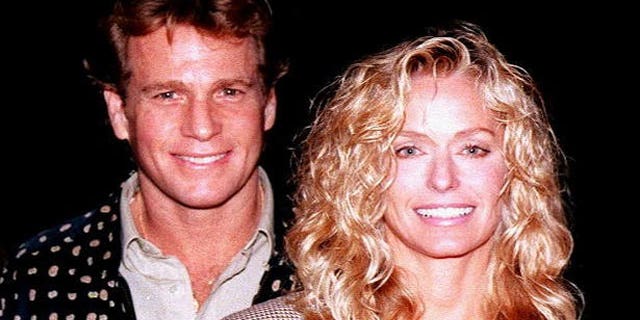 NEWYou can now listen to Fox News articles!
LOS ANGELES – The 82nd Academy Awards paid tribute to many great stars who died in the last year, from Patrick Swayze to Michael Jackson to Brittany Murphy. But people were left wondering why American icon Farrah Fawcett, who died last June from cancer, was excluded from the moving memorial on Sunday night.
But it turns out that it wasn't an oversight, and the Academy is refusing to apologize.
"The simple answer is that it is an unfortunate reality that every year we're not able to include all the notable people who have passed away," a rep from the Press Academy told Tarts when we questioned why the former "Charlie's Angel" was snubbed.
RELATED: The Stars Honored During the 82nd Annual Academy Awards 'In Memoriam' Tribute
Indeed, other stars, including Bea Arthur and Ricardo Montalban, who both worked in films as well as television, were also left out of the tribute.
But understandably, Fawcett's longtime partner Ryan O'Neal says he is pretty hurt by the whole event.
"We were disappointed that she was not included in the tribute," O'Neal's rep told us.
O'Neal also told Radar Online that he and daughter Tatum intend to write a letter to the Academy for an explanation.
Fawcett's best friend, actress and producer Alana Stewart, also expressed her disgust regarding the omission.
"It is appalling and shocking that they would leave her out. She has done many films with acclaimed work. I have heard her fans are very angry, hurt and disappointed" Stewart said. "I felt the show was unbearably long as always, and with all the time they spend on less meaningful things they could have certainly had time to include Farrah."
A rep for Stewart added that they may also contact the Academy.
SLIDESHOW: The 82nd Annual Oscars Red Carpet
"Alana feels disappointed in the way the awards ceremonies have gone in general and this is a perfect example of that. You can sing, you can dance, you can discuss films, sound editing, sound mixing, but we can omit an icon of our time?" the rep said. "(Alana) is disappointed in the awards ceremonies as a whole and what they mean today."
While Fawcett's career primarily centered on television, she did have a presence on the big screen having starred in films such as "Man of the House," "Dr. T and the Women" and "The Apostle." She was nominated for a Golden Globe following her role in the 1981 movie "Extremities."