Roseanne Barr took to her YouTube channel to slam Rep. Alexandria Ocasio-Cortez, calling her a "Farrakhan loving…bug-eyed b---h."
Barr posted the nearly two-minute video over the weekend on her channel, which has more than 104,000 subscribers. She never mentions the New York congresswoman by name — instead, the actress references to Ocasio-Cortez as the person who introduced the Green New Deal, an economic stimulus package designed to tackle income inequality and climate change.
"That Green New Deal...Farrakhan-loving b---h. I don't remember her name. The bug-eyed b----h who looks like a realtor," Barr says in the video while chewing gum and widening her eyes toward the camera. Barr was referring to Louis Farrakhan, the leader of the Nation of Islam who has a history of making anti-Semitic comments.
ROSEANNE BARR CALLS WOMEN'S MARCH LEADERS' TIES TO ANTI-SEMITISM 'DISGUSTING'
"She got them realtor eyes. She got 'em," the 66-year-old actress adds. "Bug-eyed lyin' b---h. Farrakhan fan. Israel hater. Lefty. Dumbass, dumb as they get."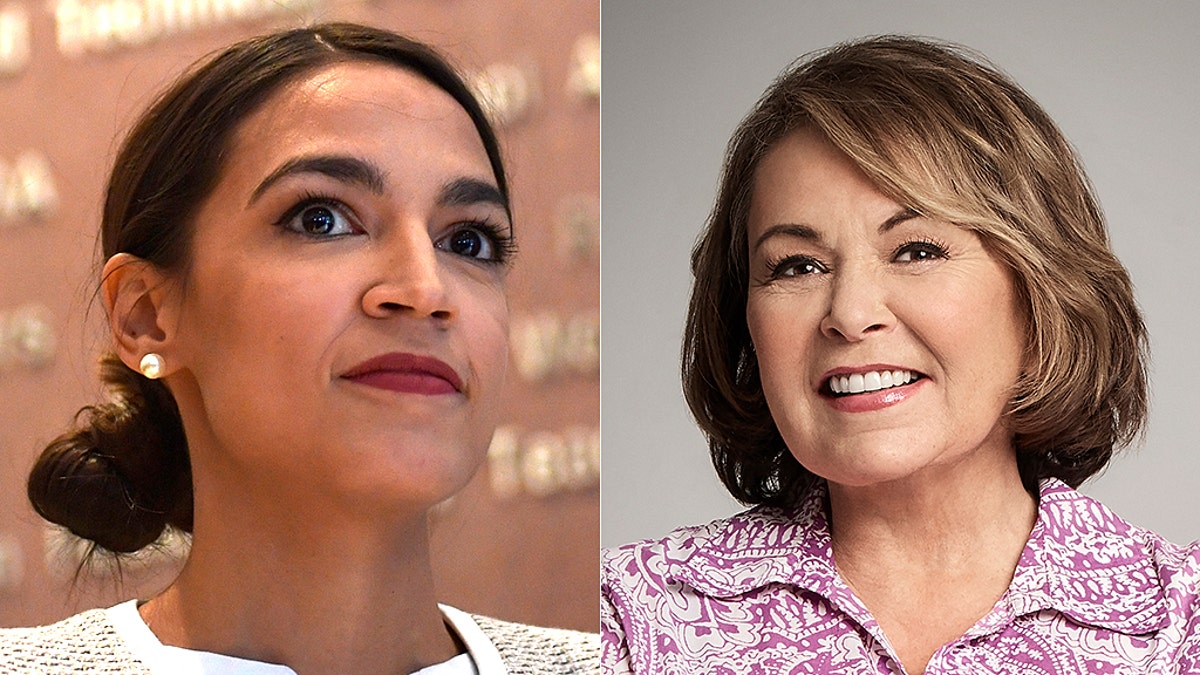 Barr then says she was going to attempt to "correct some of the mistakes" Ocasio-Cortez has made.
"I'm gonna try to correct some of the mistakes she's made like costing hundreds of people decent-paying jobs 'cause, I don't know, they breathe carbon in the air or some horses--t," Barr says in the video.
The controversial actress then went on a rant about socialism, calling it a "Ponzi scheme and a con game."
Barr received major backlash in May for her tweet about former President Obama's senior adviser Valerie Jarrett, who she described as if the "Muslim brotherhood & planet of the apes had a baby."
CLICK HERE TO GET THE FOX NEWS APP
She apologized for the tweet and said she was "so sad that people thought" her tweets about Jarrett were "racist."
ABC ultimately canceled her show, "Roseanne," as a result of the scandal, and launched a spinoff called "The Conners" without Barr.