Robin Roberts Casually Comes Out In Facebook Post; Wilson Cruz, Celebrities Respond, Send Their Love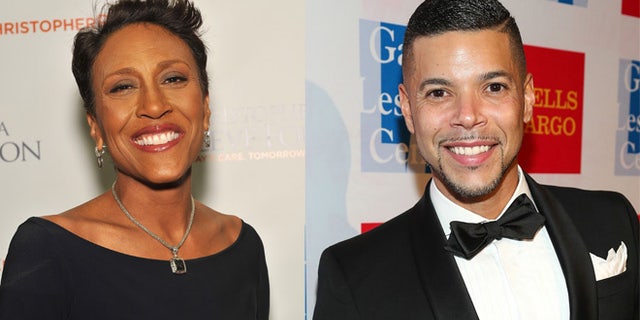 Robin Roberts thanked her longtime girlfriend, Amber Laign, in a year-end post published Sunday on the ABC News anchor's Facebook page.
The message, which follows Roberts' battle with a life-threatening illness, is the first time the "Good Morning America" anchor has publicly acknowledged her 10-year, same-sex relationship with Laign, a massage therapist from the San Francisco Bay Area.
"Flashback 12/29/12....Hard to believe this was 1 year ago today..when I reached a critical milestone of 100 days post transplant...and KJ was finally allowed to come back home," Roberts' post begins. "Reading this comforts me and I hope the same for you: 'If you are depressed, you are living in the past. If you are anxious, you are living in the future. If you are at peace, you are living in the present.' At this moment I am at peace and filled with joy and gratitude."
She continued: "I am grateful for my entire family, my long time girlfriend, Amber, and friends as we prepare to celebrate a glorious new year together. I am grateful for the many prayers and well wishes for my recovery. I return every one of them to you 100 fold."
Roberts' post was confirmed by ABC News spokeswoman Heather Riley.
Sunday was the anniversary of Roberts' 100-day milestone following a bone marrow transplant in September 2012 for treatment of myelodysplastic syndrome, a rare blood and bone marrow disease.
After posting the note of Facebook, Roberts quickly received congratulations from celebrities and industry people.
"Robin's courage continues to be unwavering, and today she has inspired countless young LGBT people and, in particular, LGBT people of color – especially LGBT women of color – who can now see a reflection of themselves on America's most-watched morning show," said actor Wilson Cruz, who is also a national spokesman for GLADD, in a statement on Facebook. "As one of the nation's most-trusted journalists, as well as a top athlete, Robin is also helping millions of viewers to better understand the rich diversity of the LGBT community."
Hip Hop mogul Russell Simmons tweeted: "sending good thoughts to Robin Roberts. #LoveIsLove."
Out country singer Chely Wright sent her love on Twitter:
"Big love and respect to you, @RobinRoberts ! #equality #pride," she wrote.
In May, Grand Central Publishing announced Roberts, one of the most popular figures in morning TV news, will write a memoir about her battle with MDS and the life lessons she continues to gather following her return to "GMA" last February.
The Associated Press contributed to this report.
Follow us on twitter.com/foxnewslatino
Like us at facebook.com/foxnewslatino