Rihanna Falls on Face on Stage During 'Loud' Tour Performance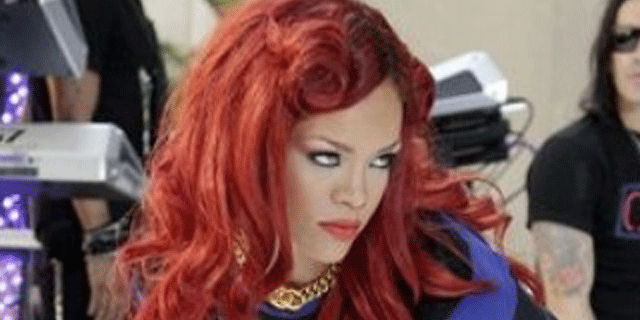 Rihanna took an embarrassing tumble while performing her hit single, "What's My Name?" on her 'LOUD' Tour.
Stopping in Edmonton Canada on June 22, the singer, dressed in a sequined bikini top and sexy short shorts, tripped over her stiletto ankle boots, and fell flat on her face.
Ouch.
Rihanna's blunder was not enough to stop the singer, however, and she quickly stood up and continued her performance.
Following a 45-date, sold out European tour, Rihanna is bringing her 'LOUD' tour to North America this summer.
The singer's last tour, 'Last Girl On Earth,' drew in over half a million fans, and judging by her performance at her June 4th, Baltimore, Maryland concert, where Rihanna covered Prince's 'Darling Nikki' and gave an audience member a lap dance, fans are in for a truly, ahem, unforgettable show.