Priscilla Presley says Elvis was determined to impress her parents, despite their age difference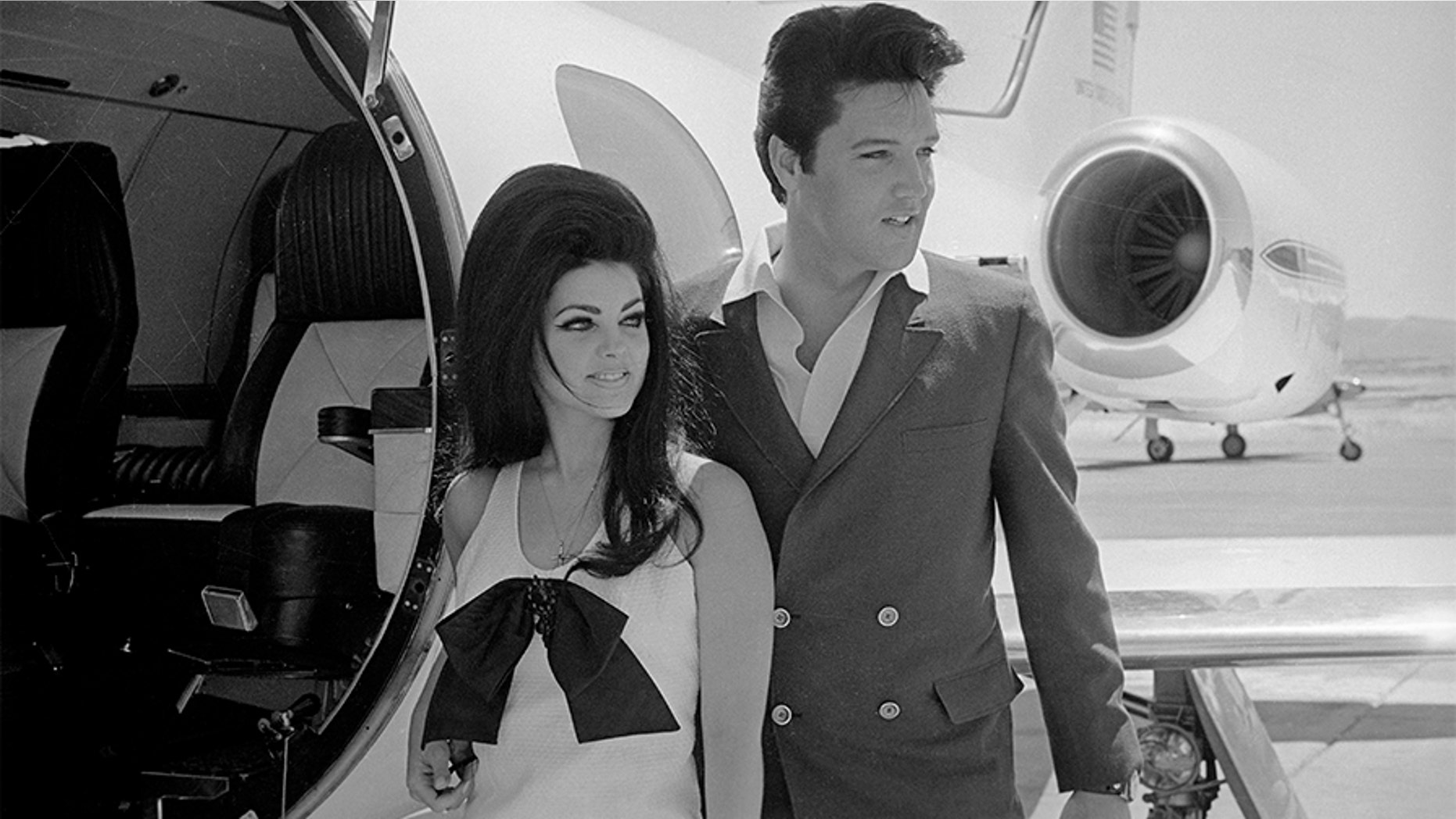 When a teenage Priscilla Beaulieu was invited to party with Elvis Presley, her parents immediately said no.
"My father said, 'Absolutely not!'" the King's ex-wife recalled to Closer Weekly Thursday. "My mother said, 'I won't let you walk across the street to see Elvis Presley!' I knew this was going to be a battle."
For starters, there was a major age difference. Elvis met Priscilla when she was just 14 years old. He was nearly 10 years older. He was also a rock 'n' roll superstar at the time, adored by countless women. But somehow, Priscilla managed to attend that get-together with The King anyway.
PRISCILLA PRESLEY REFLECTS ON 40TH ANNIVERSARY OF ELVIS' DEATH
"My father interrogated me!" said Priscilla. "He wanted to know, 'What happened the first night? Why does he want to see you again?'"
Elvis, who was smitten with the teen, was determined to win her parents over. So, he showed up at their home "in full uniform."
Elvis had been chosen under the selective service system to serve two years of active duty and four years in the Reserves, according to Military.com. The singer had entered the Army as a regular GI at Ft. Chaffee in 1958.
He was eventually stationed in Friedberg, Germany, where he met Priscilla. Her stepfather was a U.S. Air Force officer stationed in Germany at the time.
"He came absolutely decked out in white gloves, hat, everything," said Priscilla on Elvis meeting her parents. "Already he won my father over! They talked for an hour and a half."
The magazine added Priscilla's parents were so charmed by Elvis, they even agreed to let her move to Graceland three years later.
But her new life with her famous beau wasn't always so blissful.
"[Life there] was lonely," Priscilla admitted. "There were no pictures of us ever taken. [His manager Col. Tom Parker] didn't really want Elvis [to have] a steady girlfriend. He was kind. He just didn't want [fans] to know I was 'the one.'"
But after seven years of courtship, Elvis proposed right before she turned 21. And on May 1, 1967 Priscilla became Mrs. Presley.
Priscilla insisted she and Elvis didn't consummate their relationship until their wedding night.
"That was a promise he made to my father," she explained.
On February 1, 1968 the couple welcomed their only daughter Lisa Marie. Priscilla described how he "was a nervous wreck" when she went into labor, leading them to drive to the wrong hospital.
"Elvis was a great dad," she said. "[But] he had a hard time watching babies eat because they'd be drooling all over… And no, he did not change diapers. Not one. Not ever. That wasn't a man's job."
However, Elvis was willing to give almost anything to his child. When she was 3, he attempted to give Lisa Marie a fur coat.
"I didn't let her have it much because she was 3!" said Priscilla. "Even when she lost a tooth, he gave her five bucks. I said, 'Look, you can't give her five dollars!' But Elvis would say, 'She's Elvis Presley's daughter!'"
But the marriage would ultimately come to an end.
"Elvis kept up his lifestyle," she said. "[I turned a blind eye on his infidelity] for as long as I could. But I did know that there was some finagling going on."
Priscilla admitted there was infidelity on both sides. She filed for divorce in 1972, which became final in 1973. Still, the former couple would stay friends until the entertainer's death in 1977 at age 42. Determined to preserve his legacy, Priscilla helped build his estate. Closer Weekly revealed it's now worth an estimate $300 million.
"He was so much a part of my life in every way," said Priscilla. "He was everything to me. My confidante, my husband, my everything."