Prince Harry's ex-girlfriend Cressida Bonas engaged to Harry Wentworth-Stanley
Prince Harry's ex-girlfriend Cressida Bonas is engaged to a man who also happens to be named Harry.
The 30-year-old's beau, Harry Wentworth-Stanley, shared the big news on Instagram Sunday, revealing a snap of himself and the British actress/model embracing in Nantucket, Massachusetts, while she flaunted a major rock.
"We getting married," the caption read.
PRINCE HARRY'S EX CRESSIDA BONAS POSTS RACY SNAP AFTER HE GETS ENGAGED TO MEGHAN MARKLE
KATE MIDDLETON, PRINCE WILLIAM 'HARDLY KNEW' MEGHAN MARKLE AHEAD OF PRINCE HARRY WEDDING, CLAIMS ROYAL EXPERT
Wentworth-Stanley quickly received numerous well-wishes on social media, including from James Middleton, the brother of Kate Middleton, who is married to Harry's older brother, Prince William.
News.com.au shared that Wentworth-Stanley, whom she reportedly met at university, does have a connection to British nobility. He is reportedly the stepson of George Mountbatten, 4th Marquess of Milford Haven who is in line to the throne and is a cousin of Queen Elizabeth II, Harry's grandmother.
Harper's Bazaar reported the couple have kept their romance largely out of the spotlight and have possibly dated for over two years. The magazine also noted the two were linked a while ago before Bonas began dating Harry.
PRINCES WILLIAM AND HARRY WILL STAY IN SEPARATE HOUSES WHILE VISITING QUEEN ELIZABETH: REPORT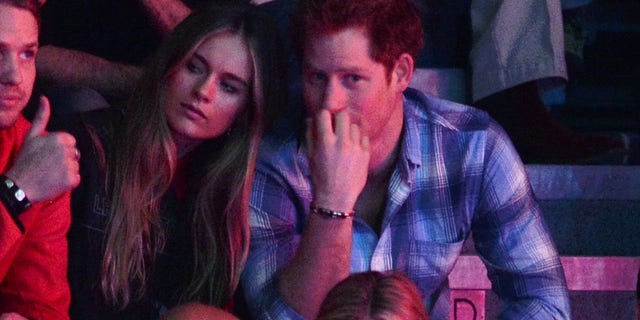 WAS HARRY'S EX TO BLAME FOR HIS SPLIT FROM CRESSIDA BONAS?
Bonas dated Harry, 34, for around three years after meeting in 2012.
While the British press insisted a possible engagement was in the works before the breakup, UK's Telegraph noted Bonas reportedly struggled to deal with the media scrutiny that followed her while dating a royal.
Sources also claimed that the repeated speculation about a wedding was "the final straw to the couple's relationship."
"It's very sad that they have decided to split, but this is a completely amicable separation and they are remaining the very best of friends," a friend of the couple told the Telegraph. "This gives Cressida the opportunity to focus on her career…"
PRINCE HARRY'S EX CRESSIDA BONAS NABS TV ROLE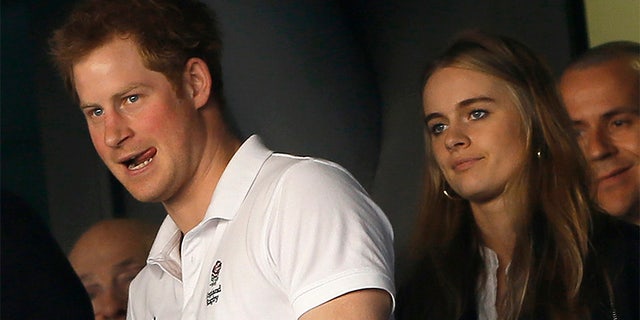 MEGHAN MARKLE WON'T ATTEND ROYAL GROUSE HUNTING FOR THIS REASON
"It's not something that is easy for anyone — dating a royal or marrying into the family," Bonas' brother Jacobi told the Evening Standard in 2012, as reported by news.com.au. "She's not a tough cookie at all. She's a sensitive, sweet girl."
Ingrid Seward, the editor in chief of Majesty magazine, has been covering the royal family since the '80s and has written over 20 books on the subject. According to news.com.au, the 71-year-old noted the pressure Bonas was faced with living in the public eye while dating Harry.
"[Cressida] just said it was awful because every time she walked down the street she could hear people criticizing her," claimed Seward. "They would whip out their phones and take photos of her… I mean, this is just a normal, pretty girl and she just couldn't take it. She just thought, 'Why are they getting at me?'"
CRESSIDA BONAS GETS A MODELING GIG
MEGHAN MARKLE 'STEPPED INTO A SNAKE PIT'
"There was no way she wanted that sort of attention and she told Harry so," chimed royal biographer Katie Nicholl. "Harry didn't want things to do. He was in love with her and he tried to convince her they could make it work, but Cressida's mind was made up. She called the relationship off because she knew in her heart this wasn't what she wanted. Harry suffered a real blow when she said, 'I can't do this.' I think she really broke his heart."
Despite the split, there are no hard feelings between the two. Bonas did attend the royal wedding last year where Harry married American actress Meghan Markle in May 2018. She was also invited to the wedding of Princess Eugenie, Harry's cousin, to Jack Brooksbank in October 2018.
CLICK HERE TO GET THE FOX NEWS APP
Bonas has also kept herself busy focusing on her acting career. In 2017, she appeared in "The Bye Bye Man" and "Tulip Fever."