Prince Charles scoffs at toilet seat rumors during live radio interview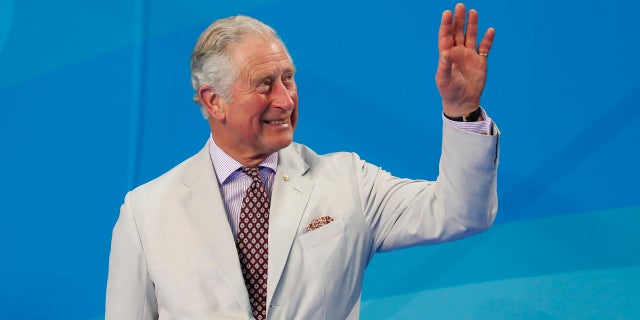 Call it a royal flush: Prince Charles has sent a reported claim about himself down the toilet.
A recently-published unauthorized book -- "Rebel Prince: The Power, Passion and Defiance of Prince Charles" -- about the Prince of Wales claims he travels with a personal toilet seat, People reports.
The allegation resurfaced when Prince Charles chatted with a reporter from Australia's Hit105 radio station in Brisbane Wednesday, the magazine explained.
Warning: Audio contains profanity
"Hello Charles," the reporter asked the royal in an audio recording posted online by the station. "Is it true that you, uh, carry your own toilet seat when you travel?"
"I what?" Prince Charles replied.
PRINCE PHILIP IN 'GOOD SPIRITS' AFTER HIP SURGERY
The reporter started to repeat the claim before the prince interrupted.
"Oh, don't believe all that c----," he said. "The very idea."
Charles' spouse, Duchess of Cornwall Camilla Parker-Bowles, also didn't mince words when asked about the claim.
"Oh just ssh," she told the reporter, before adding "don't you believe that."
Julian Payne, director of communications for Charles, later joked about the comments on Twitter.
"The Prince and The Duchess's tour of Australia and Vanuatu begins: 30 engagements, 7 days, 1 Commonwealth Games, 0 personal loo seats," Payne teased.
The rumor doesn't stop there, though. The biography, written by Tom Bower, claims the prince takes "his own mattress, lavatory seat, Kleenex Velvet loo roll and two 'landscapes of the Scottish Highlands' when visiting a friend," according to the Daily Mail.